Mississauga Real Estate Market Update
As we approach the end of 2014, the Mississauga real estate market remains strong and should stay the course for the foreseeable future. Sales were up with 6.6% more sales compared to the same time last year, however the number of active listings is lower. Overall, prices have increased 7.7% due to strong demand from buyers.
I know I've said this before, but if you are a home seller and thinking of making a move, now is a great time to consider listing your home for sale.
Below are the sales statistics by Mississauga Neighbourhood for November 2014. If you want more detail regarding a specific area or home style, or are looking to make a move let's talk!
Mississauga Lakeshore Communities 
[tab label="Freehold" first="yes"]
Port Credit Freehold Sold Statistics (All Homes with No Condo Fees)
Number of Sales: 5
Average List Price: $962,570
Average Sold Price: $959,320
Sold to Ask %: 100%
Average Days on Market: 39
[/tab]
[tab label="Condo"]
Port Credit Condominium Sold Statistics (All condos: Apartments, townhouses…ect)
Number of Sales: 8
Average List Price: $705,463
Average Sold Price: $670,938
Sold to Ask %: 96%
Average Days on Market: 29
[/tab]
[tab label="Sales" last="yes"]
Sold Properties
1 Harrison Ave Port Credit $648,600
2 Wenonah Dr Port Credit $825,000
3 Minnewawa Rd Port Credit $910,000
4 Wanita Rd Port Credit $943,000
5 Maple Ave Port Credit $1,470,000
Sold Condos
1 Shawnmarr Rd Port Credit $367,500
2 Port St Port Credit $420,000
3 Port St Port Credit $590,000
4 Rosewood Ave Port Credit $647,000
5 Hurontario St Port Credit $625,000
6 Compass Way Port Credit $695,000
7 Lakeshore Rd Port Credit $973,000
8 St. Lawrence Dr Port Credit $1,050,000
[/tab]
[button type="tiny" url="http://www.thevillageguru.ca/mississauga/port-credit/" target="_blank"]Search Homes For Sale in Port Credit[/button]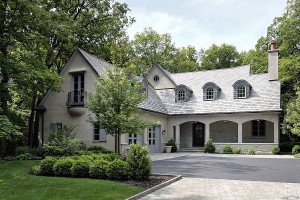 [tab label="Freehold" first="yes"]
Lorne Park Freehold Sold Statistics (All Homes with No Condo Fees)
Number of Sales: 16
Average List Price: $1,397,463
Average Sold Price: $1,321,313
Sold to Ask %: 95%
Average Days on Market: 48
[/tab]
[tab label="Condo"]
Lorne Park Condominium Sold Statistics (All condos: Apartments, townhouses…ect)
Number of Sales: 1
Average List Price: $524,900
Average Sold Price: $522,000
Sold to Ask %: 99%
Average Days on Market: 10
[/tab]
[tab label="Sales" last="yes"]
Sold Properties
1 Lorne Park Rd Lorne Park $680,000
2 Wedmore Way Lorne Park $735,000
3 Indian Rd Lorne Park $825,000
4 Helm Crt Lorne Park $810,000
5 Troika Crt Lorne Park $860,000
6 Queen Victoria Ave Lorne Park $930,000
7 Lorne Park Rd Lorne Park $920,000
8 Randor Dr Lorne Park $1,122,000
9 Greenoaks Dr Lorne Park $1,135,000
10 Canyon St Lorne Park $1,350,000
11 Truscott Dr Lorne Park $1,543,000
12 Greenoaks Dr Lorne Park $1,540,000
13 Knareswood Dr Lorne Park $1,420,000
14 Canyon St Lorne Park $1,500,000
15 Chasehurst Dr Lorne Park $1,650,000
16 Temagami Cres Lorne Park $4,121,000
Sold Condos
1 Queen St Lorne Park $522,000
[/tab]
[button type="tiny" url="http://www.thevillageguru.ca/mississauga/lorne-park/" target="_blank"]Search Homes For Sale in Lorne Park[/button]
[tab label="Freehold" first="yes"]
Mineola Freehold Sold Statistics (All Homes with No Condo Fees)
Number of Sales: 13
Average List Price: $1,107,938
Average Sold Price: $1,075,308
Sold to Ask %: 97%
Average Days on Market: 49
[/tab]
[tab label="Condo"]
Mineola Condominium Sold Statistics (All condos: Apartments, townhouses…ect)
Number of Sales: 1
Average List Price: $489,500
Average Sold Price: $463,000
Sold to Ask %: 95%
Average Days on Market: 14
[/tab]
[tab label="Sales" last="yes"]
Sold Properties
1 Troy St Mineola $480,000
2 Claredale Rd Mineola $512,000
3 Eaglewood Blvd Mineola $550,000
4 Atwater Ave Mineola $710,000
5 Minnewaska Tr Mineola $800,000
6 Radley Rd Mineola $880,000
7 Eaglewood Blvd Mineola $1,050,000
8 Hollyrood Heights Dr Mineola $1,179,500
9 Orano Ave Mineola $1,150,000
10 Polesden Dr Mineola $1,249,500
11 Donnelly Dr Mineola $1,440,000
12 Glenview Dr Mineola $1,640,000
13 Lochlin Tr Mineola $2,338,000
Sold Condos
1 Cawthra Rd Mineola $463,000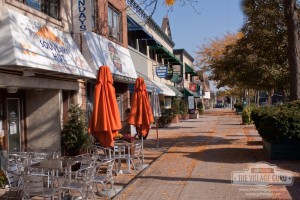 Clarkson Freehold Sold Statistics (All Homes with No Condo Fees)
Number of Sales: 19
Average List Price: $655,326
Average Sold Price: $622,505
Sold to Ask %: 98%
Average Days on Market: 24
[/tab]
Clarkson Condominium Sold Statistics (All condos: Apartments, townhouses…ect)
Number of Sales: 9
Average List Price: $307,299
Average Sold Price: $298,656
Sold to Ask %: 97%
Average Days on Market: 32
Sold Properties
1 Brookhurst Rd Clarkson $397,500
2 Benedet Dr Clarkson $530,500
3 Zante Cres Clarkson $447,000
4 Lundigan Dr Clarkson $430,000
5 Bonnymede Dr Clarkson $456,000
6 Truscott Dr Clarkson $486,000
7 Andros Blvd Clarkson $475,000
8 Kelly Rd Clarkson $485,000
9 Constable Rd Clarkson $503,000
10 Constable Rd Clarkson $521,500
11 Balsam Ave Clarkson $550,000
12 Truscott Dr Clarkson $585,000
13 Bushland Cres Clarkson $599,100
14 Rackus Cres Clarkson $665,000
15 Lushes Ave Clarkson $665,000
16 Medallion Crt Clarkson $765,000
17 Hillgrove Rd Clarkson $802,000
18 Valentine Gdns Clarkson $840,000
19 Glenleven Cres Clarkson $1,625,000
Sold Condos
1 Bromsgrove Rd Clarkson $245,000
2 Bonnymede Dr Clarkson $238,500
3 Bromsgrove Rd Clarkson $239,000
4 Walden Circ Clarkson $260,000
5 Bromsgrove Rd Clarkson $300,000
6 Southdown Rd Clarkson $305,000
7 Bromsgrove Rd Clarkson $308,000
8 Southdown Rd Clarkson $319,900
9 Walden Circ Clarkson $472,500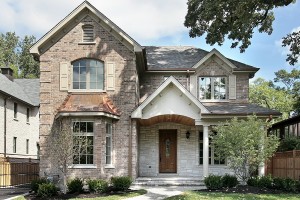 Lakeview Freehold Sold Statistics (All Homes with No Condo Fees)
Number of Sales: 22
Average List Price: $730,514
Average Sold Price: $7708,500
Sold to Ask %: 97%
Average Days on Market: 25
Lakview Condominium Sold Statistics (All condos: Apartments, townhouses…ect)
Number of Sales: 6
Average List Price: $476,433
Average Sold Price: $467,550
Sold to Ask %: 98%
Average Days on Market: 12
Sold Properties
1 Tenth St Lakeview $501,000
2 Ogden Ave Lakeview $495,000
3 Richey Cres Lakeview $540,000
4 Westmount Ave Lakeview $540,000
5 Kendall Rd Lakeview $567,500
6 Third St Lakeview $550,000
7 Montbeck Cres Lakeview $610,000
8 Kentlow Crt Lakeview $703,000
9 Alexandra Ave Lakeview $610,000
10 Russett Rd Lakeview $647,500
11 Hedge Dr Lakeview $640,000
12 Strathy Ave Lakeview $695,000
13 Aviation Rd Lakeview $687,500
14 Myron Dr Lakeview $722,500
15 Winterhaven Rd Lakeview $750,000
16 Atwater Ave Lakeview $745,000
17 Aviation Rd Lakeview $833,000
18 Harcourt Cres Lakeview $835,000
19 Greaves Ave Lakeview $875,000
20 Greaves Ave Lakeview $940,000
21 Westmount Ave Lakeview $1,000,000
22 Haig Blvd Lakeview $1,100,000
Sold Condos
1 Lakeshore Rd Lakeview $343,000
2 Parkwest Pl Lakeview $368,000
3 Parkwest Pl Lakeview $391,500
4 Village Green Blvd Lakeview $438,800
5 Dixie Rd Lakeview $620,000
6 Northmount Ave Lakeview $644,000
West Mississauga Communities
[tab label="Freehold" first="yes"]
Streetsville Freehold Sold Statistics (All Homes with No Condo Fees)
Number of Sales: 2
Average List Price: $902,450
Average Sold Price: $849,500
Sold to Ask %: 94%
Average Days on Market: 46
[/tab]
[tab label="Condo"]
Streetsville Condominium Sold Statistics (All condos: Apartments, townhouses…ect)
Number of Sales: 7
Average List Price: $438,557
Average Sold Price: $438,286
Sold to Ask %: 99%
Average Days on Market: 26
[/tab]
[tab label="Sales" last="yes"]
Sold Properties
1 Oakington Pl Streetsville $674,000
2 Kenninghall Blvd Streetsville $1,025,000
Sold Condos
1 Falconer Dr Streetsville $271,000
2 Falconer Dr Streetsville $312,000
3 Falconer Dr Streetsville $314,000
4 Britannia Rd Streetsville $412,000
5 Falconer Dr Streetsville $460,000
6 Church St Streetsville $629,000
7 Ellen St Streetsville $670,000
[/tab]
[button type="tiny" url="http://www.thevillageguru.ca/mississauga/streetsville/" target="_blank"]Search For Homes For Sale in Streetsville[/button]
[tab label="Freehold" first="yes"]
Central Erin Mills Freehold Sold Statistics (All Homes with No Condo Fees)
Number of Sales: 8
Average List Price: $831,724
Average Sold Price: $813,863
Sold to Ask %: 99%
Average Days on Market: 19
[/tab]
[tab label="Condo"]
Central Erin Mills Condominium Sold Statistics (All condos: Apartments, townhouses…ect)
Number of Sales: 24
Average List Price: $363,417
Average Sold Price: $357,558
Sold to Ask %: 98%
Average Days on Market: 38
[/tab]
[tab label="Sales" last="yes"]
Sold Properties
1 Westbury Crt Central Erin Mills $496,900
2 Westbury Crt Central Erin Mills $532,000
3 Kimbermount Ave Central Erin Mills $630,000
4 Metcalfe Ave Central Erin Mills $676,000
5 Middlebury Dr Central Erin Mills $770,000
6 Fieldon Rd Central Erin Mills $856,000
7 Mississauga Rd Central Erin Mills $1,230,000
8 Brandy Lane Crt Central Erin Mills $1,320,000
Sold Condos1 Erin Centre Blvd Central Erin Mills $206,000
1 Erin Centre Blvd Central Erin Mills $192,000
2 Kimbermount Ave Central Erin Mills $200,000
3 Kimbermount Ave Central Erin Mills $204,000
4 Kimbermount Ave Central Erin Mills $223,000
5 Glen Erin Dr Central Erin Mills $258,000
6 Erin Centre Blvd Central Erin Mills $263,000
7 Erin Centre Blvd Central Erin Mills $275,000
8 Kimbermount Ave Central Erin Mills $270,000
9 Glen Erin Dr Central Erin Mills $273,000
10 Glen Erin Dr Central Erin Mills $371,600
11 Glen Erin Dr Central Erin Mills $376,500
12 Glen Erin Dr Central Erin Mills $387,000
13 Greensboro Dr Central Erin Mills $375,000
14 Kimbermount Ave Central Erin Mills $382,500
15 Glen Erin Dr Central Erin Mills $399,900
16 Glen Erin Dr Central Erin Mills $415,000
17 Glen Erin Dr Central Erin Mills $419,900
18 Hazelton Pl Central Erin Mills $410,000
19 Mcfarren Blvd Central Erin Mills $451,000
20 Glen Erin Dr Central Erin Mills $452,500
21 Glen Erin Dr Central Erin Mills $450,000
22 Glen Erin Dr Central Erin Mills $470,000
23 Glen Erin Dr Central Erin Mills $470,000
24 The Chase Central Erin Mills $592,500
[/tab]
[button type="tiny" url="http://www.thevillageguru.ca/mississauga/central-erin-mills/" target="_blank"]Search Homes For Sale in Central Erin Mills[/button]
[tab label="Freehold" first="yes"]
South Erin Mills Freehold Sold Statistics (All Homes with No Condo Fees)
Number of Sales: 26
Average List Price: $662,349
Average Sold Price: $655,295
Sold to Ask %: 99%
Average Days on Market: 18
[/tab]
[tab label="Condo"]
South Erin Mills Condominium Sold Statistics (All condos: Apartments, townhouses…ect)
Number of Sales: 18
Average List Price: $396,205
Average Sold Price: $388,139
Sold to Ask %: 98%
Average Days on Market: 30
[/tab]
[tab label="Sales" last="yes"]
Sold Properties
1 Ash Row Cres Erin Mills $389,464
2 Ash Row Cres Erin Mills $403,000
3 Taffey Cres Erin Mills $457,500
4 Windjammer Rd Erin Mills $489,900
5 Chokecherry Cres Erin Mills $485,500
6 Windjammer Rd Erin Mills $565,000
7 Dovetail Mews Erin Mills $535,000
8 Trapper Cres Erin Mills $558,000
9 Rushton Cres Erin Mills $600,500
10 Blue Beech Cres Erin Mills $530,000
11 Wheelwright Cres Erin Mills $550,000
12 Hornbeam Cres Erin Mills $630,000
13 Valcourt Cres Erin Mills $565,000
14 Orleans Rd Erin Mills $603,000
15 Trapper Cres Erin Mills $620,000
16 Folkway Dr Erin Mills $654,000
17 Drummond Rd Erin Mills $635,000
18 Renfrew Cres Erin Mills $656,000
19 Pitch Pine Cres Erin Mills $710,000
20 Colonial Dr Erin Mills $738,800
21 Redstart Dr Erin Mills $765,000
22 Sir John's Homestead Erin Mills $767,000
23 Roy Ivor Cres Erin Mills $803,000
24 Fifeshire Crt Erin Mills $827,000
25 Paddock Cres Erin Mills $1,300,000
26 Bridlepath Tr Erin Mills $1,200,000
Sold Condos
1 Glen Erin Dr Erin Mills $210,000
2 Glen Erin Dr Erin Mills $218,000
3 Kimbermount Ave Erin Mills $242,000
4 Burnhamthorpe Rd Erin Mills $247,000
5 Burnhamthorpe Rd Erin Mills $268,000
6 The Collegeway Erin Mills $335,000
7 South Millway Erin Mills $350,500
8 Glen Erin Dr Erin Mills $354,000
9 South Millway Way Erin Mills $353,500
10 South Millway Erin Mills $357,000
11 Council Ring Rd Erin Mills $364,000
12 Hornbeam Cres Erin Mills $369,000
13 Council Ring Rd Erin Mills $400,000
14 The Collegeway Erin Mills $407,000
15 South Millway Erin Mills $471,000
16 South Millway Erin Mills $479,000
17 The Collegeway Erin Mills $603,000
18 The Collegeway Erin Mills $958,500
[/tab]
[button type="tiny" url="http://www.thevillageguru.ca/mississauga/south-erin-mills/" target="_blank"]Search Homes For Sale in Erin Mills[/button]
[tab label="Freehold" first="yes"]
Sheridan Freehold Sold Statistics (All Homes with No Condo Fees)
Number of Sales: 9
Average List Price: $747,844
Average Sold Price: $729,944
Sold to Ask %: 98%
Average Days on Market: 16
[/tab]
[tab label="Condo"]
Sheridan Condominium Sold Statistics (All condos: Apartments, townhouses…ect)
Number of Sales: 2
Average List Price: $307,450
Average Sold Price: $317,000
Sold to Ask %: 103
Average Days on Market: 10
[/tab]
[tab label="Sales" last="yes"]
Sold Properties
1 Hollington Cres Sheridan $435,000
2 Arioso Crt Sheridan $575,000
3 Thorn Lodge Dr Sheridan $580,000
4 Woking Cres Sheridan $610,000
5 Perran Dr Sheridan $782,500
6 King Forrest Dr Sheridan $848,000
7 Hammond Rd Sheridan $855,000
8 Sherwood Forrest Circ Sheridan $924,000
9 Robin Dr Sheridan $960,000
Sold Condos
1 Roche Crt Sheridan $222,000
2 Leanne Blvd Sheridan $412,000
[/tab]
[button type="tiny" url="http://www.thevillageguru.ca/mississauga/sheridan/" target="_blank"]Search Homes For Sale in Sheridan[/button]
[tab label="Freehold" first="yes"]
Erindale Freehold Sold Statistics (All Homes with No Condo Fees)
Number of Sales: 20
Average List Price: $792,702
Average Sold Price: $776,565
Sold to Ask %: 98%
Average Days on Market: 25
[/tab]
[tab label="Condo"]
Erindale Condominium Sold Statistics (All condos: Apartments, townhouses…ect)
Number of Sales: 8
Average List Price: $256,725
Average Sold Price: $246,923
Sold to Ask %: 96%
Average Days on Market: 34
[/tab]
[tab label="Sales" last="yes"]
Sold Properties
1 Codrington Crt Erindale $412,500
2 Freeport Dr Erindale $420,000
3 Freeport Dr Erindale $515,000
4 Carillion Ave Erindale $515,000
5 Verhoeven Crt Erindale $520,000
6 Consort Cres Erindale $528,000
7 Cornerbrook Pl Erindale $545,000
8 Stainton Dr Erindale $560,000
9 Lenester Dr Erindale $540,000
10 Monaghan Circ Erindale $513,000
11 O'hagan Dr Erindale $598,000
12 Mindemoya Rd Erindale $670,000
13 Credit Heights Dr Erindale $799,800
14 Carpenter Crt Erindale $855,000
15 Jarvis St Erindale $865,000
16 Queensway Erindale $1,126,000
17 Talka Crt Erindale $1,160,000
18 Adamson St Erindale $1,330,000
19 Fredonia Dr Erindale $1,349,000
20 Sharon Cres Erindale $1,710,000
Sold Condos
1 The Credit Woodlands Erindale $162,000
2 Forestwood Dr Erindale $177,000
3 Cedarglen Gate Erindale $197,000
4 Cedarglen Gate Erindale $211,500
5 Cedarglen Gate Erindale $260,000
6 The Credit Woodlands Erindale $322,000
7 Stainton Dr Erindale $320,000
8 Cedarglen Gate Erindale $326,000
[/tab]
[button type="tiny" url="http://www.thevillageguru.ca/mississauga/erindale/" target="_blank"]Search Homes For Sale in Erindale Village[/button]
[tab label="Freehold" first="yes"]
Meadowvale Freehold Sold Statistics (All Homes with No Condo Fees)
Number of Sales: 18
Average List Price: $482,044
Average Sold Price: $471,250
Sold to Ask %: 98
Average Days on Market: 28
[/tab]
[tab label="Condo"]
Meadowvale Condominium Sold Statistics (All condos: Apartments, townhouses…ect)
Number of Sales: 17
Average List Price: $292,482
Average Sold Price: $287,212
Sold to Ask %: 98%
Average Days on Market: 26
[/tab]
[tab label="Sales" last="yes"]
Sold Properties
1 Townwood Crt Meadowvale $353,500
2 Townwood Crt Meadowvale $369,000
3 Cambourne Cres Meadowvale $415,000
4 Chaumont Cres Meadowvale $402,000
5 Miller's Grve Meadowvale $430,000
6 Colebrook Cres Meadowvale $452,000
7 Cantelon Cres Meadowvale $450,000
8 Featherhead Cres Meadowvale $445,000
9 Keynes Cres Meadowvale $452,000
10 Doverwood Dr Meadowvale $455,000
11 Colebrook Cres Meadowvale $478,000
12 Colebrook Cres Meadowvale $472,000
13 Cambourne Cres Meadowvale $487,000
14 Gulfstream Way Meadowvale $522,000
15 Quetta Mews Meadowvale $540,000
16 Ridgeland Cres Meadowvale $585,000
17 Danton Prom Meadowvale $570,000
18 Gulfstream Way Meadowvale $605,000
Sold Condos
1 Battleford Rd Meadowvale $170,000
2 Glen Erin Dr Meadowvale $177,000
3 Aquitaine Ave Meadowvale $185,000
4 Aquitaine Ave Meadowvale $207,000
5 Windwood Dr Meadowvale $208,000
6 Aquitaine Ave Meadowvale $265,000
7 Tenth Line Meadowvale $258,000
8 Glen Erin Dr Meadowvale $270,000
9 Copenhagen Rd Meadowvale $292,000
10 Copenhagen Rd Meadowvale $328,700
11 Gananoque Dr Meadowvale $316,000
12 Copenhagen Rd Meadowvale $325,000
13 Montevideo Rd Meadowvale $335,000
14 Montevideo Rd Meadowvale $357,000
15 Windwood Dr Meadowvale $373,999
16 Windwood Dr Meadowvale $395,000
17 Bellshire Gate Meadowvale $419,900
[/tab]
[button type="tiny" url="http://www.thevillageguru.ca/mississauga/meadowvale/" target="_blank"]Search Homes For Sale in Meadowvale[/button]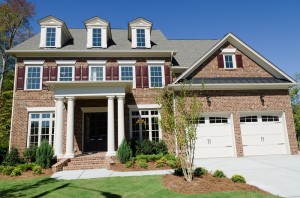 [tab label="Freehold" first="yes"]
Meadowvale Village Freehold Sold Statistics (All Homes with No Condo Fees)
Number of Sales: 25
Average List Price: $650,885
Average Sold Price: $637,908
Sold to Ask %: 98%
Average Days on Market: 22
[/tab]
[tab label="Condo"]
Meadowvale Village Condominium Sold Statistics (All condos: Apartments, townhouses…ect)
Number of Sales: 7
Average List Price: $422,770
Average Sold Price: $416,971
Sold to Ask %: 99%
Average Days on Market: 16
[/tab]
[tab label="Sales" last="yes"]
Sold Properties
1 Quest Circ Meadowvale Village $445,500
2 Buttle Station Pl Meadowvale Village $462,000
3 Carding Mill Pl Meadowvale Village $469,000
4 Sedan Sq Meadowvale Village $485,000
5 Godwick Dr Meadowvale Village $525,000
6 Carding Mill Pl Meadowvale Village $515,000
7 Rossellini Dr Meadowvale Village $519,000
8 Songbird Cres Meadowvale Village $539,900
9 Magistrate Terr Meadowvale Village $545,000
10 Village Walk Meadowvale Village $530,000
11 Comiskey Cres Meadowvale Village $543,000
12 Blackheath Rdge Meadowvale Village $565,000
13 Tassel Cres Meadowvale Village $550,000
14 Village Walk Meadowvale Village $644,000
15 Knotty Pine Grve Meadowvale Village $651,000
16 Lantern Fly Hllw Meadowvale Village $660,000
17 Spinning Wheel Cres Meadowvale Village $691,800
18 Panhellenic Dr Meadowvale Village $713,500
19 Envoy Dr Meadowvale Village $725,000
20 Waldorf Way Meadowvale Village $747,000
21 Gooderham Estate Blvd Meadowvale Village $772,000
22 Golden Farmer Way Meadowvale Village $790,000
23 Harmony Hill Meadowvale Village $785,000
24 Spinnaker Circ Meadowvale Village $830,000
25 Second Line Meadowvale Village $1,245,000
Sold Condos
1 Branigan Gate Meadowvale Village $355,000
2 Novo Star Dr Meadowvale Village $409,000
3 Novo Star Dr Meadowvale Village $402,000
4 Zinnia Pl Meadowvale Village $408,000
5 Bellshire Gate Meadowvale Village $423,800
6 Spinnaker Circ Meadowvale Village $459,000
7 Spinnaker Circ Meadowvale Village $462,000
[/tab]
[button type="tiny" url="http://www.thevillageguru.ca/mississauga/meadowvale-village/" target="_blank"]Search Homes For Sale in Meadowvale Village[/button]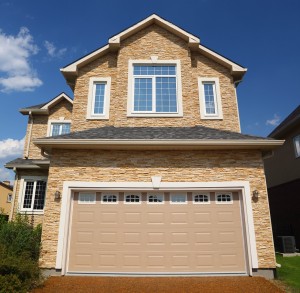 [tab label="Freehold" first="yes"]
Lisgar Freehold Sold Statistics (All Homes with No Condo Fees)
Number of Sales: 30
Average List Price: $544,246
Average Sold Price: $541,713
Sold to Ask %: 100%
Average Days on Market: 16
[/tab]
[tab label="Condo"]
Lisgar Credit Condominium Sold Statistics (All condos: Apartments, townhouses…ect)
Number of Sales: 1
Average List Price:0$329,900
Average Sold Price: $320,000
Sold to Ask %: 97%
Average Days on Market: 21
[/tab]
[tab label="Sales" last="yes"]
Sold Properties
1 Apex Crt Lisgar $415,000
2 Apex Crt Lisgar $405,000
3 Ponderosa Lane Lisgar $395,000
4 Dillingwood Dr Lisgar $420,000
5 Clover Ridge Cres Lisgar $450,000
6 Densbury Dr Lisgar $442,000
7 Snowy Owl Cres Lisgar $442,000
8 Wild Cherry Lane Lisgar $485,000
9 Milkwood Cres Lisgar $471,000
10 Raindance Cres Lisgar $452,000
11 Milkwood Cres Lisgar $467,000
12 Amber Glen Dr Lisgar $475,000
13 Rosehurst Dr Lisgar $482,000
14 Sapling Tr Lisgar $471,000
15 Clover Ridge Cres Lisgar $493,000
16 Bansbridge Cres Lisgar $489,000
17 Partition Rd Lisgar $499,900
18 Forrestdale Circ Lisgar $575,000
19 Hampden Woods Rd Lisgar $595,000
20 Partition Rd Lisgar $585,000
21 Terragar Blvd Lisgar $597,000
22 Saltmarsh Crt Lisgar $590,000
23 Spyglass Cres Lisgar $615,000
24 Alderwood Tr Lisgar $642,000
25 SnowGoose Lane Lisgar $680,000
26 Worthview Pl Lisgar $644,000
27 Terragar Blvd Lisgar $637,000
28 Coralbean Pl Lisgar $685,000
29 Mockingbird Lane Lisgar $740,000
30 Pintail Circ Lisgar $912,500
Sold Condos
1 Tenth Line Lisgar $320,000
[/tab]
[button type="tiny" url="http://www.thevillageguru.ca/mississauga/lisgar/" target="_blank"]Search Homes For Sale in Lisgar[/button]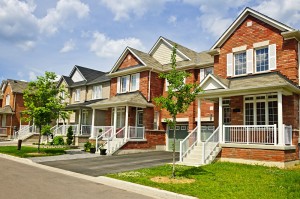 [tab label="Freehold" first="yes"]
Churchill Meadows Freehold Sold Statistics (All Homes with No Condo Fees)
Number of Sales: 42
Average List Price: $638,022
Average Sold Price: $623,533
Sold to Ask %: 98%
Average Days on Market: 21
[/tab]
[tab label="Condo"]
Churchill Meadows Condominium Sold Statistics (All condos: Apartments, townhouses…ect)
Number of Sales: 10
Average List Price: $405,779
Average Sold Price: $397,500
Sold to Ask %: 98%
Average Days on Market: 27
[/tab]
[tab label="Sales" last="yes"]
Sold Properties
1 Britannia Rd Churchill Meadows $473,000
2 Freeman Terr Churchill Meadows $472,000
3 Southwick St Churchill Meadows $490,000
4 Questman Hllw Churchill Meadows $485,000
5 Manatee Way Churchill Meadows $512,500
6 Turbine Cres Churchill Meadows $510,000
7 Angel Stone Dr Churchill Meadows $490,000
8 Eglinton Ave Churchill Meadows $509,000
9 Dolmite Hts Churchill Meadows $500,000
10 Freeman Terr Churchill Meadows $521,000
11 Swiftdale Dr Churchill Meadows $512,500
12 Ridgeleigh Hts Churchill Meadows $510,000
13 Southwick St Churchill Meadows $522,000
14 Bala Dr Churchill Meadows $539,900
15 Camberwell Dr Churchill Meadows $545,000
16 Stardust Dr Churchill Meadows $554,000
17 Camberwell Dr Churchill Meadows $520,000
18 Skyview St Churchill Meadows $558,000
19 Bala Dr Churchill Meadows $548,000
20 Chalfont Cres Churchill Meadows $570,000
21 Tasha Dr Churchill Meadows $567,000
22 Doyle St Churchill Meadows $585,000
23 Southampton Dr Churchill Meadows $575,000
24 Cabano Cres Churchill Meadows $584,000
25 Patron Cove Dr Churchill Meadows $611,000
26 Eclipse Ave Churchill Meadows $610,000
27 Nestling Grve Churchill Meadows $620,000
28 Fantasia Manr Churchill Meadows $635,000
29 Tacc Dr Churchill Meadows $653,000
30 Henrietta Way Churchill Meadows $660,000
31 Tacc Dr Churchill Meadows $658,500
32 Tasha Dr Churchill Meadows $679,000
33 Ruth Fertel Dr Churchill Meadows $690,000
34 Bermuda Dr Churchill Meadows $712,000
35 Longford Dr Churchill Meadows $705,000
36 Caulfield Cres Churchill Meadows $821,000
37 Pearlstone Dr Churchill Meadows $768,000
38 Angel Pass Dr Churchill Meadows $778,000
39 Tacc Dr Churchill Meadows $855,000
40 Erin Centre Blvd Churchill Meadows $970,000
41 Clipperton Dr Churchill Meadows $1,000,000
42 Erin Centre Blvd Churchill Meadows $1,110,000
Sold Condos
1 Eglington Ave Churchill Meadows $287,000
2 Intrepid Dr Churchill Meadows $311,000
3 Bentley Dr Churchill Meadows $328,000
4 Bentley Dr Churchill Meadows $336,000
5 Bentley Dr Churchill Meadows $345,000
6 Oscar Peterson Blvd Churchill Meadows $360,000
7 Half Moon Grve Churchill Meadows $365,000
8 Erin Centre Blvd Churchill Meadows $415,000
9 Tosca Dr Churchill Meadows $448,000
10 Thomas St Churchill Meadows $780,000
[/tab]
[button type="tiny" url="http://www.thevillageguru.ca/mississauga/churchill-meadows/" target="_blank"]Search Homes For Sale in Churchill Meadows[/button]
[tab label="Freehold" first="yes"]
East Credit Freehold Sold Statistics (All Homes with No Condo Fees)
Number of Sales: 26
Average List Price: $660,407
Average Sold Price: $650,757
Sold to Ask %: 99
Average Days on Market: 20
[/tab]
[tab label="Condo"]
East Credit Condominium Sold Statistics (All condos: Apartments, townhouses…ect)
Number of Sales: 12
Average List Price: $429,533
Average Sold Price: $423,775
Sold to Ask %: 99%
Average Days on Market: 23
[/tab]
[tab label="Sales" last="yes"]
Sold Properties
1 Foxglove Pl East Credit $455,880
2 Bullrush Dr East Credit $469,800
3 Coxswain Cres East Credit $498,000
4 Windbrook Grve East Credit $486,500
5 Rogerson Rd East Credit $527,000
6 Kirkrow Cres East Credit $510,000
7 Khan Cres East Credit $530,000
8 Khan Cres East Credit $555,000
9 Gant Cres East Credit $557,000
10 Warwickshire Way East Credit $530,000
11 Garcia St East Credit $553,000
12 Gant Cres East Credit $564,000
13 Wesson Crt East Credit $605,000
14 Fernandez Dr East Credit $625,000
15 Southfork Dr East Credit $630,000
16 Highbrook Ave East Credit $635,000
17 Heatherleigh Ave East Credit $710,000
18 Brightpool Cres East Credit $729,000
19 Vanrose St East Credit $720,000
20 Preston Manor Dr East Credit $735,000
21 Midgreen Lane East Credit $745,000
22 Daniel Creek Rd East Credit $805,000
23 Rosebush Rd East Credit $832,000
24 Bristol Rd East Credit $867,500
25 Bancroft Dr East Credit $985,000
26 Carrington Rd East Credit $1,060,000
Sold Condos
1 Sherwood Mills Blvd East Credit $340,000
2 Heatherleigh Ave East Credit $380,000
3 Heatherleigh Ave East Credit $383,000
4 Bristol Rd East Credit $414,000
5 Britannia Rd East Credit $440,000
6 South Parade Crt East Credit $448,800
7 Heatherleigh Ave East Credit $441,500
8 Scollard Crt East Credit $441,000
9 Scollard Crt East Credit $445,000
10 Bidwell Tr East Credit $465,000
11 Galesway Blvd East Credit $452,000
12 Scollard Crt East Credit $435,000
[/tab]
[button type="tiny" url="http://www.thevillageguru.ca/mississauga/east-credit/" target="_blank"]Search Homes For Sale in East Credit[/button]
East Mississauga Communities
[tab label="Freehold" first="yes"]
Applewood Freehold Sold Statistics (All Homes with No Condo Fees)
Number of Sales: 20
Average List Price: $655,180
Average Sold Price: $642,315
Sold to Ask %: 98
Average Days on Market: 20
[/tab]
[tab label="Condo"]
Applewood Condominium Sold Statistics (All condos: Apartments, townhouses…ect)
Number of Sales: 16
Average List Price: $224,156
Average Sold Price: $222,056
Sold to Ask %: 99
Average Days on Market: 24
[/tab]
[tab label="Sales" last="yes"]
Sold Properties
1 Flagship Dr Applewood $425,000
2 Kingsholm Dr Applewood $515,000
3 Media Crt Applewood $526,000
4 Haines Rd Applewood $544,000
5 Marlene Crt Applewood $540,000
6 Joel Kerbel Pl Applewood $528,000
7 Kirkwall Cres Applewood $520,000
8 Tyneburn Cres Applewood $621,800
9 Mccarthy Crt Applewood $605,000
10 Netherton Cres Applewood $587,500
11 Goldmar Dr Applewood $600,000
12 Sierra Blvd Applewood $649,000
13 Pagehurst Ave Applewood $690,000
14 Logmoss Cres Applewood $742,000
15 Lednier Terr Applewood $733,000
16 Pagehurst Ave Applewood $750,000
17 Clanfield Cres Applewood $760,000
18 Grand Forks Rd Applewood $811,000
19 Pinesmoke Cres Applewood $829,000
20 Pinesmoke Cres Applewood $870,000
Sold Condos
1 Queen Frederica Dr Applewood $133,900
2 Queen Frederica Dr Applewood $139,000
3 Williamsport Dr Applewood $165,500
4 Fieldgate Dr Applewood $165,000
5 Williamsport Dr Applewood $165,000
6 Tomken Rd Applewood $171,000
7 Williamsport Dr Applewood $166,500
8 Queen Frederica Dr Applewood $180,000
9 Bloor St Applewood $198,000
10 Constitution Blvd Applewood $225,000
11 Dundas St Applewood $237,000
12 Dundas St Applewood $255,000
13 Bloor St Applewood $299,500
14 Bloor St Applewood $296,500
15 Bloor St Applewood $349,000
16 Gulleden Dr Applewood $407,000
[/tab]
[button type="tiny" url="http://www.thevillageguru.ca/mississauga/applewood/" target="_blank"]Search Homes For Sale in Applewood[/button]
[tab label="Freehold" first="yes"]
Rathwood Freehold Sold Statistics (All Homes with No Condo Fees)
Number of Sales: 9
Average List Price: $561,442
Average Sold Price: $553,556
Sold to Ask %: 98%
Average Days on Market: 22
[/tab]
[tab label="Condo"]
Rathwood Condominium Sold Statistics (All condos: Apartments, townhouses…ect)
Number of Sales: 11
Average List Price: $363,853
Average Sold Price: $355,427
Sold to Ask %: 98%
Average Days on Market: 23
[/tab]
[tab label="Sales" last="yes"]
Sold Properties
1 Bishopstoke Lane Rathwood $470,000
2 Dixie Rd Rathwood $455,000
3 Dixie Rd Rathwood $460,000
4 Lee Dr Rathwood $465,000
5 Midhurst Lane Rathwood $592,000
6 Corkstone Gl Rathwood $580,000
7 Torino Cres Rathwood $590,000
8 Woodington Dr Rathwood $640,000
9 Highgate Cres Rathwood $730,000
Sold Condos
1 Rathburn Rd Rathwood $222,000
2 Rathburn Rd Rathwood $246,000
3 Rathburn Rd Rathwood $265,000
4 Bough Beeches Blvd Rathwood $275,000
5 Meadows Blvd Rathwood $324,000
6 Rathburn Rd Rathwood $395,000
7 Rathburn Rd Rathwood $398,700
8 Rathburn Rd Rathwood $420,000
9 Rathburn Rd Rathwood $420,000
10 Rathburn Rd Rathwood $474,000
11 Fieldgate Dr Rathwood $470,000
[/tab]
[button type="tiny" url="http://www.thevillageguru.ca/mississauga/rathwood/" target="_blank"]Search Homes For Sale in Rathwood[/button]
Malton Real Estate
[tab label="Freehold" first="yes"]
Malton Freehold Sold Statistics (All Homes with No Condo Fees)
Number of Sales: 32
Average List Price: $427,900
Average Sold Price: $416,000
Sold to Ask %: 98%
Average Days on Market: 34
[/tab]
[tab label="Condo"]
Malton Condominium Sold Statistics (All condos: Apartments, townhouses…ect)
Number of Sales: 7
Average List Price: $241,643
Average Sold Price: $233,671
Sold to Ask %: 97%
Average Days on Market: 32
[/tab]
[tab label="Sales" last="yes"]
Sold Properties
1 Churchill Ave Malton $280,000
2 Harold Sheard Dr Malton $340,000
3 Victory Cres Malton $352,000
4 Kittridge Dr Malton $341,000
5 Priory Cres Malton $365,000
6 Shallford Rd Malton $372,000
7 Rexwood Rd Malton $390,000
8 Drifton Cres Malton $396,000
9 Bybrook Dr Malton $401,500
10 Morning Star Dr Malton $395,000
11 Woodruff Cres Malton $407,900
12 Laddie Cres Malton $420,000
13 Cattrick St Malton $380,000
14 Reindeer Dr Malton $415,000
15 Rexwood Rd Malton $403,000
16 Justine Dr Malton $390,000
17 Wildfern Dr Malton $413,000
18 Michaud Ave Malton $420,000
19 Wildfern Dr Malton $424,000
20 Reindeer Dr Malton $417,000
21 Catalpa Rd Malton $435,000
22 Coral Dr Malton $449,000
23 Woodruff Cres Malton $425,000
24 Knaseboro St Malton $440,000
25 Sigsbee Dr Malton $450,000
26 Monica Dr Malton $450,800
27 Drifton Cres Malton $463,000
28 Netherwood Rd Malton $450,000
29 Madiera Rd Malton $474,000
30 Darcel Ave Malton $464,500
31 Etude Dr Malton $520,000
32 Longo Circ Malton $582,500
Sold Condos
1 Derry Rd Malton $118,700
2 Derry Rd Malton $138,000
3 Goreway Dr Malton $225,000
4 Dooley Dr Malton $262,000
5 Netherbrae Rd Malton $280,000
6 Goreway Dr Malton $284,000
7 Rexwood Rd Malton $328,000
[/tab]
[button type="tiny" url="http://www.thevillageguru.ca/index.asp?PageAction=searchresult&SortOrder=highest&SearchType=&searchDetails=Malton" target="_blank"]Search Homes For Sale in Malton[/button]
Central Mississauga Communities
[tab label="Freehold" first="yes"]
City Centre Freehold Sold Statistics (All Homes with No Condo Fees)
Number of Sales: 0
Average List Price:
Average Sold Price:
Sold to Ask %:
Average Days on Market:
[/tab]
[tab label="Condo"]
City Centre Condominium Sold Statistics (All condos: Apartments, townhouses…ect)
Number of Sales: 70
Average List Price: $292,484
Average Sold Price: $285,006
Sold to Ask %: 97%
Average Days on Market: 47
[/tab]
[tab label="Sales" last="yes"]
Sold Properties
No Freehold Sold Properties in October 2014
Sold Condos
1 Shipp Dr City Centre $180,000
2 Shipp Dr City Centre $204,000
3 Prince Of Wales Dr City Centre $205,000
4 Shipp Dr City Centre $208,000
5 Webb Dr City Centre $217,000
6 Shipp Dr City Centre $213,000
7 Kariya Dr City Centre $228,000
8 Enfield Pl City Centre $237,000
9 Enfield Pl City Centre $235,000
10 Shipp Dr City Centre $232,400
11 Absolute Ave City Centre $231,000
12 Enfield Pl City Centre $228,000
13 Elm Dr City Centre $233,000
14 Prince Of Wales Dr City Centre $244,000
15 Living Arts Dr City Centre $243,500
16 Kariya Dr City Centre $248,000
17 Webb Dr City Centre $252,500
18 Webb Dr City Centre $243,000
19 Shipp Dr City Centre $238,000
20 Enfield Pl City Centre $251,000
21 Absolute Ave City Centre $245,000
22 Prince Of Wales Dr City Centre $246,000
23 Prince Of Wales Dr City Centre $257,000
24 Confederation Pkwy City Centre $245,000
25 City Centre Dr City Centre $255,000
26 Webb Dr City Centre $252,000
27 Absolute Ave City Centre $255,000
28 Confederation Pkwy City Centre $257,500
29 Webb Dr City Centre $257,200
30 Prince Of Wales Dr City Centre $265,000
31 Webb Dr City Centre $264,000
32 Webb Dr City Centre $258,500
33 Brickstone Mews City Centre $260,000
34 Kariya Dr City Centre $265,000
35 Elm Dr City Centre $268,000
36 Absolute Ave City Centre $270,000
37 Absolute Ave City Centre $266,000
38 Burnhamthorpe Rd City Centre $277,500
39 Duke Of York Blvd City Centre $278,000
40 Kariya Dr City Centre $262,500
41 Webb Dr City Centre $275,000
42 Webb Dr City Centre $281,000
43 Burnhamthorpe Rd City Centre $292,000
44 Living Arts Dr City Centre $295,500
45 Duke Of York Blvd City Centre $299,900
46 Elm Dr City Centre $294,900
47 Enfield Pl City Centre $295,000
48 Burnhamthorpe Rd City Centre $297,000
49 Enfield Pl City Centre $309,000
50 Webb Dr City Centre $298,500
51 Elm Dr City Centre $313,000
52 Princess Royal Dr City Centre $299,000
53 Absolute Ave City Centre $308,000
54 Kariya Dr City Centre $316,000
55 Webb Dr City Centre $324,000
56 Enfield Pl City Centre $323,000
57 Prince Of Wales Dr City Centre $337,000
58 Burnhamthorpe Rd City Centre $348,000
59 Duke Of York Blvd City Centre $348,000
60 Absolute Ave City Centre $352,500
61 Burnhamthorpe Rd City Centre $357,500
62 Webb Dr City Centre $363,500
63 Prince Of Wales Dr City Centre $357,500
64 Webb Dr City Centre $372,000
65 Prince Of Wales Dr City Centre $386,000
66 Webb Dr City Centre $370,000
67 Absolute Ave City Centre $398,000
68 Confederation Pkwy City Centre $420,000
69 Duke Of York Blvd City Centre $464,000
70 Absolute Ave City Centre $480,000
[/tab]
[button type="tiny" url="http://www.thevillageguru.ca/mississauga/city-centre/" target="_blank"]Search Homes For Sale in City Centre[/button]
[tab label="Freehold" first="yes"]
Cooksville Freehold Sold Statistics (All Homes with No Condo Fees)
Number of Sales: 11
Average List Price: $666,017
Average Sold Price: $653,977
Sold to Ask %: 98%
Average Days on Market: 20
[/tab]
[tab label="Condo"]
Cooksville Condominium Sold Statistics (All condos: Apartments, townhouses…ect)
Number of Sales: 20
Average List Price: $310,990
Average Sold Price: $303,615
Sold to Ask %: 97%
Average Days on Market: 24
[/tab]
[tab label="Sales" last="yes"]
Sold Properties
1 Chantenay Dr Cooksville $510,000
2 Whaley Dr Cooksville $509,500
3 Cottage Clay Rd Cooksville $530,000
4 Stonetree St Cooksville $560,000
5 Wildgrass Rd Cooksville $570,000
6 Fendalton St Cooksville $596,000
7 Dunbar Rd Cooksville $605,000
8 Lorelei Rd Cooksville $720,000
9 Arbordale Dr Cooksville $760,000
10 Mervette Crt Cooksville $732,250
11 Oneida Cres Cooksville $1,101,000
Sold Condos
1 Confederation Pkwy Cooksville $178,000
2 Confederation Pkwy Cooksville $175,000
3 Hillcrest Ave Cooksville $194,500
4 Shoreline Dr Cooksville $207,000
5 Kirwin Ave Cooksville $218,000
6 Hillcrest Ave Cooksville $231,000
7 Hillcrest Ave Cooksville $235,000
8 Hillcrest Ave Cooksville $242,000
9 Kirwin Ave Cooksville $253,000
10 Asta Dr Cooksville $327,000
11 Shoreline Dr Cooksville $335,000
12 Sherobee Rd Cooksville $327,000
13 Shoreline Dr Cooksville $360,000
14 Shoreline Dr Cooksville $374,900
15 Neighbourhood Circ Cooksville $374,990
16 Neighbourhood Circ Cooksville $374,000
17 Sherobee Rd Cooksville $381,000
18 Breakwater Crt Cooksville $417,900
19 Breakwater Crt Cooksville $427,000
20 Pinto Pl Cooksville $440,000
[/tab]
[button type="tiny" url="http://www.thevillageguru.ca/mississauga/cooksville/" target="_blank"]Search Homes For Sale in Cooksville[/button]
Mississauga Valleys Real Estate
[tab label="Freehold" first="yes"]
Mississauga Valleys Freehold Sold Statistics (All Homes with No Condo Fees)
Number of Sales: 7
Average List Price: $487,971
Average Sold Price: $480,500
Sold to Ask %: 98%
Average Days on Market: 42
[/tab]
[tab label="Condo"]
Mississauga Valleys Condominium Sold Statistics (All condos: Apartments, townhouses…ect)
Number of Sales: 23
Average List Price: $246,160
Average Sold Price: $241,539
Sold to Ask %: 98
Average Days on Market: 32
[/tab]
[tab label="Sales" last="yes"]
Sold Properties
1 Silverado Dr Mississauga Valleys $427,000
2 Green Meadow Cres Mississauga Valleys $400,000
3 Trisha Downs Mississauga Valleys $433,500
4 Galedowns Crt Mississauga Valleys $462,000
5 Trisha Dwns Mississauga Valleys $506,000
6 Candela Dr Mississauga Valleys $485,000
7 Karen Park Cres Mississauga Valleys $650,000
Sold Condos
1 Lolita Gdns Mississauga Valleys $150,000
2 Lolita Gdns Mississauga Valleys $153,500
3 Lolita Gdns Mississauga Valleys $156,000
4 Lolita Gdns Mississauga Valleys $160,000
5 Kaneff Cres Mississauga Valleys $217,000
6 Mississauga Valley Blvd Mississauga Valleys $224,900
7 Kaneff Cres Mississauga Valleys $220,000
8 Kaneff Cres Mississauga Valleys $241,000
9 Elm Dr Mississauga Valleys $258,000
10 Mississauga Valley Blvd Mississauga Valleys $228,000
11 Mississauga Valley Blvd Mississauga Valleys $245,000
12 Kaneff Cres Mississauga Valleys $240,500
13 Mississauga Valley Blvd Mississauga Valleys $275,000
14 Elm Dr Mississauga Valleys $255,000
15 Mississauga Valley Blvd Mississauga Valleys $264,000
16 Burnhamthorpe Rd Mississauga Valleys $269,500
17 Mississauga Valley Blvd Mississauga Valleys $265,000
18 Mississauga Valley Blvd Mississauga Valleys $245,000
19 Kaneff Cres Mississauga Valleys $285,000
20 Mississauga Valley Blvd Mississauga Valleys $278,000
21 Mississauga Valley Blvd Mississauga Valleys $290,000
22 Mississauga Valley Blvd Mississauga Valleys $305,000
23 Hyacinthe Blvd Mississauga Valleys $330,000
[/tab]
[button type="tiny" url="http://www.thevillageguru.ca/index.asp?PageAction=searchresult&SortOrder=highest&SearchType=&searchDetails=Mississauga+Valleys" target="_blank"]Search Homes For Sale in Mississauga Valleys[/button]
[tab label="Freehold" first="yes"]
Hurontario Freehold Sold Statistics (All Homes with No Condo Fees)
Number of Sales: 25
Average List Price: $631,252
Average Sold Price: $618,393
Sold to Ask %: 98%
Average Days on Market: 19
[/tab]
[tab label="Condo"]
Hurontario Condominium Sold Statistics (All condos: Apartments, townhouses…ect)
Number of Sales: 36
Average List Price: $301,246
Average Sold Price: $293,444
Sold to Ask %: 97%
Average Days on Market: 38
[/tab]
[tab label="Sales" last="yes"]
Sold Properties
1 Constellation Dr Hurontario $390,000
2 Shillington Dr Hurontario $441,000
3 Retreat St Hurontario $470,000
4 Westbourne Terr Hurontario $493,000
5 Candlestick Circ Hurontario $510,000
6 Candlestick Circ Hurontario $515,000
7 Cosentino Gdns Hurontario $510,000
8 Galaxy Crt Hurontario $525,000
9 Sunray Dr Hurontario $520,000
10 Wildwood Tr Hurontario $545,000
11 Tree Crest Crt Hurontario $543,000
12 Palomar Cres Hurontario $570,000
13 Full Moon Circ Hurontario $602,000
14 Coach Dr Hurontario $605,000
15 Centretown Way Hurontario $627,444
16 Fairwind Dr Hurontario $647,000
17 Driftcurrent Dr Hurontario $695,000
18 Red Brush Dr Hurontario $730,000
19 Stapleford Terr Hurontario $751,500
20 Faith Dr Hurontario $760,000
21 Faith Dr Hurontario $762,000
22 Roebuck Crt Hurontario $749,000
23 Faith Dr Hurontario $830,000
24 Wildwood Tr Hurontario $838,888
25 Huntington Ridge Dr Hurontario $830,000
Sold Condos
1 Trailwood Dr Hurontario $172,000
2 Kingsbridge Garden Circ Hurontario $200,000
3 Tucana Crt Hurontario $192,000
4 Kingsbridge Garden Circ Hurontario $207,000
5 Trailwood Dr Hurontario $190,000
6 Kingsbridge Garden Circ Hurontario $210,000
7 Trailwood Dr Hurontario $217,000
8 Trailwood Dr Hurontario $229,000
9 Trailwood Dr Hurontario $229,000
10 Trailwood Dr Hurontario $223,000
11 Tucana Crt Hurontario $239,000
12 Bristol Rd Hurontario $242,000
13 Constellation Dr Hurontario $248,000
14 Trailwood Dr Hurontario $253,000
15 Tucana Crt Hurontario $255,000
16 Kingsbridge Garden Circ Hurontario $252,000
17 Forum Dr Hurontario $267,000
18 Constellation Dr Hurontario $280,000
19 Bristol Rd Hurontario $275,000
20 Tucana Crt Hurontario $285,000
21 Bristol Rd Hurontario $285,000
22 Bristol Rd Hurontario $315,000
23 Kingsbridge Garden Circ Hurontario $322,000
24 Kingsbridge Garden Circ Hurontario $330,000
25 Kingsbridge Garden Circ Hurontario $334,000
26 Kingsbridge Garden Circ Hurontario $340,000
27 Kingsbridge Garden Circ Hurontario $335,000
28 Kingsbridge Garden Circ Hurontario $356,500
29 Ceremonial Dr Hurontario $390,000
30 Kingsbridge Garden Circ Hurontario $375,000
31 Ceremonial Dr Hurontario $405,000
32 Apache Crt Hurontario $400,000
33 Guildwood Way Hurontario $420,000
34 Barondale Dr Hurontario $396,000
35 Albina Way Hurontario $443,500
36 Albina Way Hurontario $452,000
[/tab]
[button type="tiny" url="http://www.thevillageguru.ca/mississauga/hurontario/" target="_blank"]Search Homes For Sale in Hurontario[/button]
 [ts_fab]
[srp widget_title="Related Posts" post_limit="4″ post_content_type="excerpt" post_random="yes" post_link_excerpt="yes" post_date="no" post_author_url="no" post_category_link="no" category_include="156,160″ category_autofilter="yes"]
https://thevillageguru.com/wp-content/uploads/2014/10/Cooksville-Real-Estate.jpg
666
1000
The Village Guru
https://thevillageguru.com/wp-content/uploads/2017/11/VG-Logo-Header-.png
The Village Guru
2014-12-08 13:56:22
2017-11-10 20:57:25
Mississauga Real Estate Market Update: December 2014