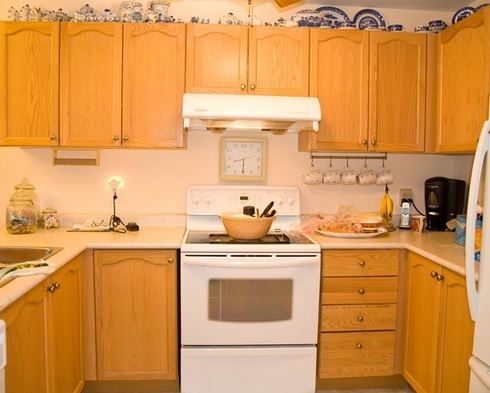 Avoid Lost Time, Money & Opportunity
It has been such a long time since the GTA has been in a balanced market that it feels very unnerving to many sellers. Homes don't sell first day on market anymore, and buyers can afford to wait, watch, and see what the market is doing. Many people are calling this a buyer's market, but it's not, there are still plenty of homes that are selling. The difference is, some homes are selling well, and some homes are taking over 100 days to sell or completely expire. If you need to sell this year, I'm quite sure you want to be in the "selling well" category. The best way to do this is to avoid the number one home seller mistake.
Not to downplay my role as your Real Estate Broker, because I have a myriad of skills such as staging, marketing, pricing, and negotiating that are critical to your sale. These skills: 1) bring buyers to your home and 2) close successfully on an offer. But there is a middle part – call it 1.5) – when the buyer has come to view your home, and they must decide if they want your home. That quick & distinctive moment of decision, well, I can do nothing about. As the home seller, this moment is 100% yours to influence.
How to Avoid the Number One Home Seller Mistake:
Price Your Home To Reflect it's Condition!
Background:
Why Updated Homes Sell & Dated Homes Don't
When selling your home, it is critical to note that the percentage of buyers who are willing to take on repairs or renovations is vanishing. Stats used to say 80% of buyers are looking for a turn key home, but in the last 3 years, our experience puts that number between 90-95%. With all of my listings, I call for feedback – which can be very hard to get from buyer agents – and the ones willing to take the time to let me know what they think, it's always some variation of the same issue: the finishes in the home aren't updated/there's to much work to be done to the home. So why are home buyers so picky these days?
In Canada, we all know about the government interventions of 2017 to try to cool the market, both with the foreign home buyer's tax and allowing the banks to implement stress-test financing, which often reduced the amount of money a buyer could borrow. Foreign buyers with tons of cash are now looking to invest their money elsewhere, and those left in the GTA are faced with high priced homes and tight mortgage rules. Added to the fact that many GTA'ers carry a high debt ratio and high cost of living, there's just no money left for home improvement. It used to be quite easy and common for owners to take equity out on a mortgage re-fi or line of credit, so long as house prices were skyrocketing. But now that the market has levelled out, banks are much more conservative.
The last kick in the pants is the elimination of many individual home flippers who now have to report all of their "primary" home purchases in a year. the CRA cracked down on those trying to skirt capitol gains tax by claiming 2-3 flip properties as personal residences each year. I'm not against this measure, but it certainly effected the market. So all of these factors combined together mean that homes in need of work/renovation are sorely unwanted by the vast majority of the market.
An updated home will appeal to 90-95% of the market, and a home in need of repair/upgrades only attracts 5-10% of the market
What Buyers Want
No matter what is up for sale, be it a home, a shoe, a tv show, or a car, the lion share of effort and preparation is determining what their target buyer wants, and then creating a product that meets that demand. Companies spend millions doing research, focus groups, test markets, etc, to make sure they are selling something that buyers will actually buy.
As a home seller, the single greatest truth you can learn, is to identify what buyers in your market want. NOT why you love your home. Not what you think matters. Not what you think is valuable to you. What does the BUYER want??
In todays market, specifically in the GTA, many buyers will forego an extra 10 feet of backyard to get a granite countertop and a beautiful kitchen. Buyers want hardwood floors throughout the house, over a big storage room or cold cellar. Yes, everyone wants size, but the trend that we are seeing is that younger buyers will forego size for quality finishes. Practical items such as a 50 year roof are not equivalent to an updated interior space. This may be a painful truth, but it's the truth all the same. I don't agree with it personally, I love me a big backyard and a blank canvas to decorate to my taste, but the sellers who succeed at real estate are those who can identify buyer wants & demands and then ensure that their home delivers.
What to Do?
You always have choices no matter what the situation, and those who are most successful always look at the options logically, with as little emotion as possible.
Choice A – No Updates
If you know your home is likely not meeting buyer's expectations, and you don't want to or can't put money into your home to update it, your best option is to price it at the LOWER end of FAIR MARKET VALUE. Yes, I said lower end and yes, I said fair market value. I'm not suggesting "giving the house away" as so many sellers fear. It's important to logically and critically recognize the market value of your home given the lack of buyer demand for an outdated home and the work that needs to be done.
Put yourself in the shoes of a buyer, and imagine walking into a home that needs a lot of work and the price does not reflect this. Will you say, "that's ok, let's put in an offer $80,000 below asking, I'm sure they'll understand!" ….That never happens. Buyers and buyer agents assume you are unreasonable and won't waste their time; they'll move on and keep looking. And you get no offers to even work with. Your best chance for a sale is to clearly show you are reasonable and motivated.
Its also critical that your agent show you comparable homes, data and calculations to demonstrate to you what fair market value is. This is never a specific number, but a PRICE RANGE. There is always a subjective component because every buyer will have a different valuation on the cost of a new kitchen or updated floors. Focus on the sold data and what it shows you about what buyers will and will not pay for.
Even after pricing fairly for your home, this likely won't be a fast and seamless sale. You still need to be on the market long enough to find the 5-15% of buyers who will even consider buying your home. This takes time and it's critical that your expectations are in the right place so that you don't get frustrated, angry, confused, etc when you don't get an offer after the first weekend.
Choice B – Invest in Updates
******This does not necessarily increase the value of your home, but protects the current market price of your home, without having to discount it. *****
If you want to price on the HIGHER end of FAIR MARKET VALUE, you must have a home that gives buyers the ideal lifestyle that they are longing for. When prices are so high, expectations rise exponentially along with it. Even though so many "typical family homes" homes are priced between $800,000-$1,000,000, expectations for these homes are anything BUT typical. Mentally and emotionally, this is still a massive number to most buyers, and so your million dollar home must feel "worth it" before a buyer will want to buy your home.
If you want to price on the high end of market value, it's critical that your home is updated with the ideal buyer lifestyle.
What is the Ideal Buyer Lifestyle?
In different levels of home, this means different things. No matter what level of home you have, this always means NEUTRAL. Any fixture of the home: doors, trim, flooring, counters, tiles – all the things no one likes to replace, should be neutral. If you have hunter green tiles, dusty rose carpets, or baby blue counters, I can guarantee to you – buyers won't like it. Now, to give buyers a little forgiveness, they will usually absorb one not-too-big-not-too-scary-not-too-costly project such as painting, or installing some hardwood floors, or upgrading bathroom counters. But please look at your home with a cold, critical eye, and if there's 3 or more items that need cosmetic updates, it's time to acknowledge that your home is not offering the "Ideal Buyer Lifestyle". It's harsh. It might not be what you would do as a buyer. But for the majority of buyers (this is who you want to target) this is the truth you have to face.
1) The Entry Level Condo/Townhome
All buyers want the same clean and modern style. In the entry level market, they don't expect all high end materials, but they certainly do want "the look".
Wood Flooring: You can choose a high quality laminate that looks as much like wood as possible. You can get random length strips that look very much like the real thing. Think longevity, go for classics, not trends. Match existing wood in your home to create a seamless look. If your staircase is honey oak, carry that colour throughout and build your style from there. If you can start from scratch, always choose a classic mid-tone walnut that has never gone out of style for the past 200 years.
Wall Tile: chose the most expensive white tile you can afford. If it is ceramic, choose a subway tile that has also been a classic for 100 years. You can choose elongated, hand-crafted, beveled, etc. But stick to white to build a solid foundation.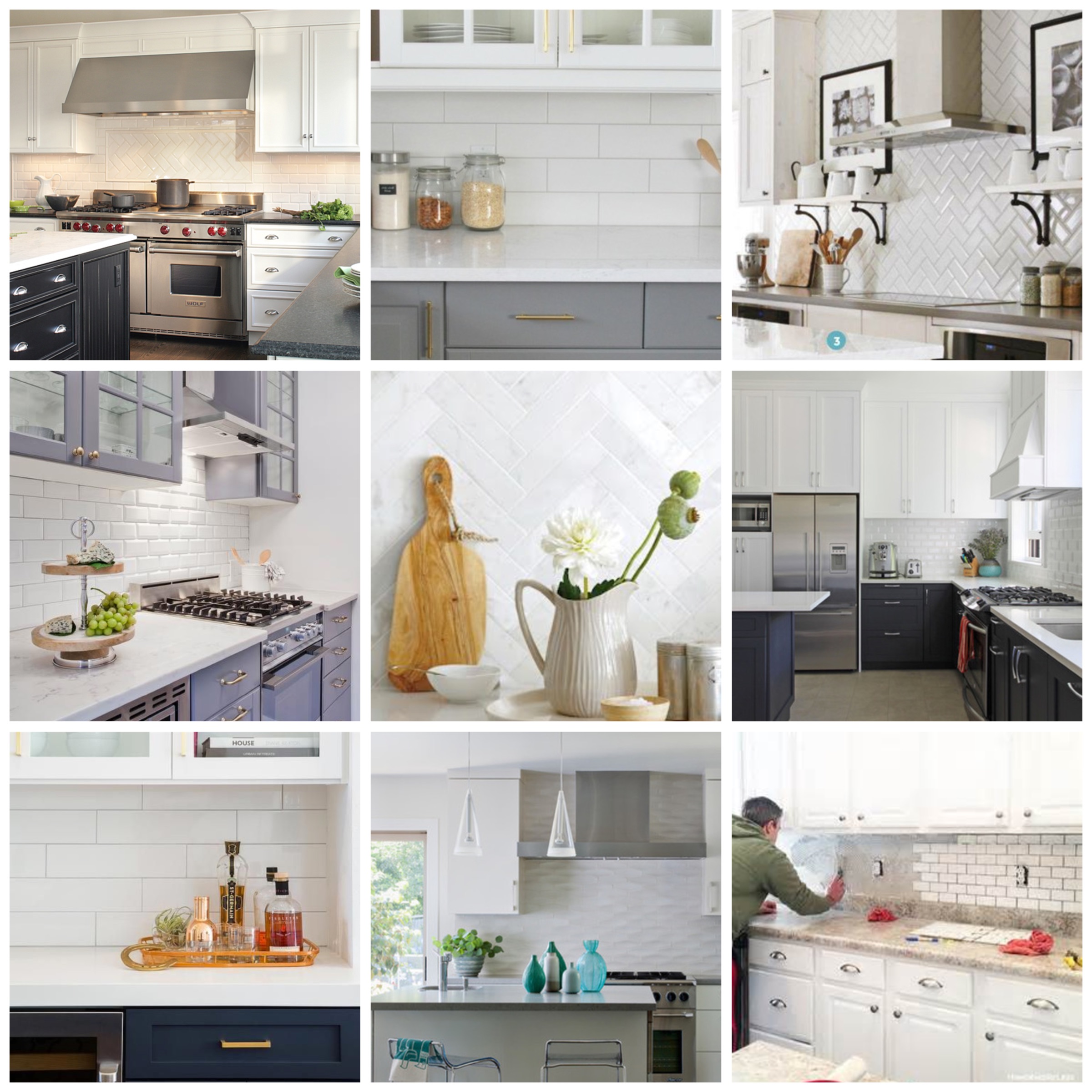 Floor Tile: Choose a floor tile that blends with the wood floors of your home, so that the tone of floor is consistent throughout. Its a great trick to make a smaller home feel bigger. If you have walnut floors, then you can choose a warm grey, or a cool brown, ideally something "not-too-anything" but a good background neutral to build on. Avoid strong patterns or anything too linear, too rustic, too modern, too anything. Do not make the tile floor a focal point.
Counters: Here is one area that if you can wheel and deal some stone, you will absolutely THRILL your buyer. (Thrilling is a good thing). Find little businesses in industrial strip malls in Brampton, Vaughan or Stoney Creek. It's worth the drive as you can save thousands. But it comes with the caveat that your kitchen cabinets must be good condition and layout. Do not use stone to try to mask an old kitchen; this literally pisses buyers off. Don't do it, no matter how tempted you are. They know it's an old kitchen and no one wants to throw a brand new stone counter in the trash to renovate an old kitchen.
2 other great options are laminate without the kick-back or butcher block (Again, industrial strip mall countertop stores will provide you the best prices). If you have a good contractor, IKEA has the BEST wood-look laminate that we've used several times.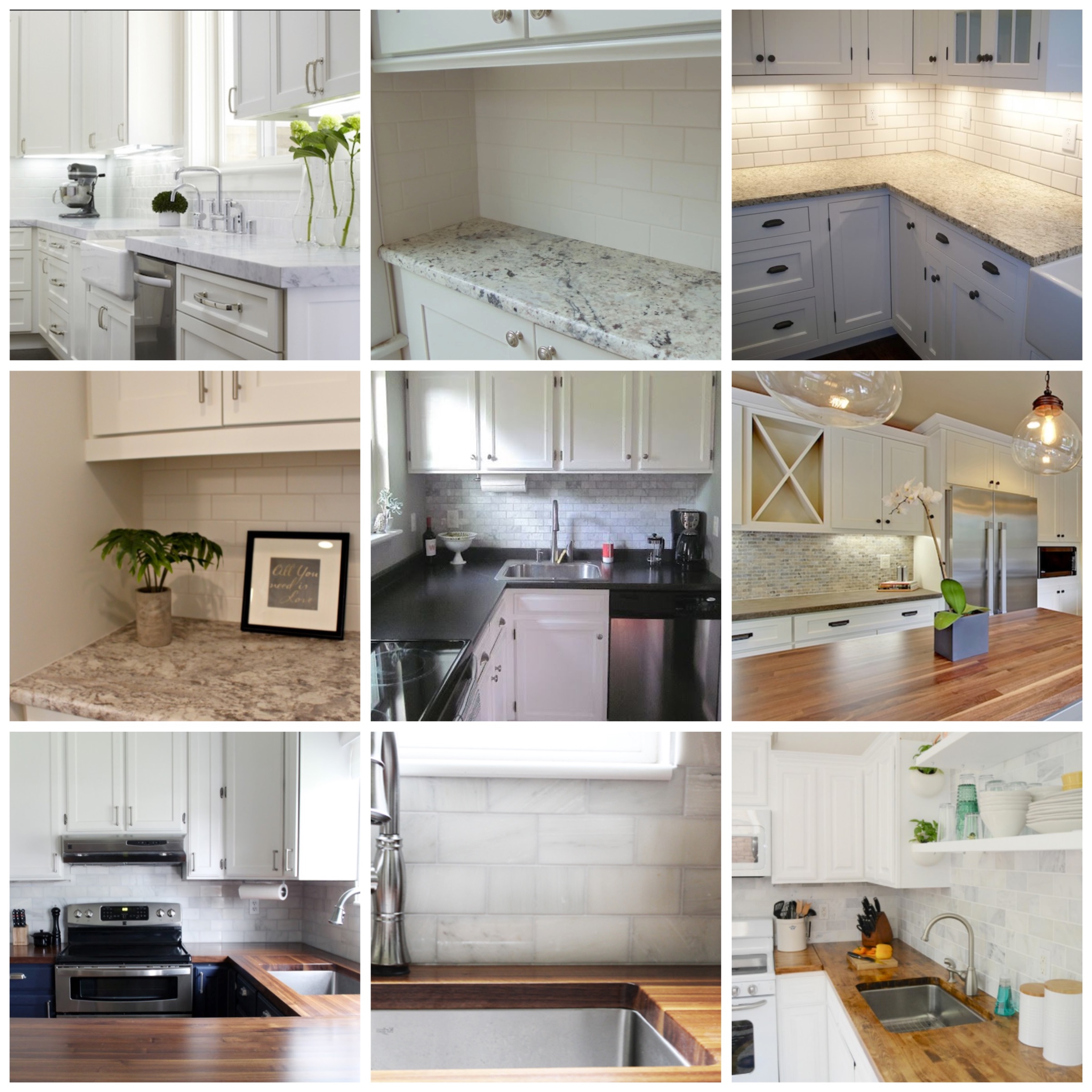 Carpet: None. No where. No buyer wants carpet anymore because there's constant thoughts of old pet hair, pet stains, allergens, dirt, etc. Make your home more saleable by removing any carpet you have.
2) The Family Home
These buyers want high style that they feel they've worked hard to deserve. Now days, the "average size 3 bed home" can cost well over $800,000 – and buyers are still thinking, what for??!! Yes, most of the value is in the land, not the home itself, but even for the average family buyer, they  want to see some substance and and improved lifestyle if they are going to move. These buyers often have kids, pets, and a busy life. They are looking for durable finishes that will look great with minimal maintenance.
Wood Flooring: The desired flooring is wood, either engineered or solid. There's other options in the stores like bamboo, cork, etc, but they just never gained mainstream traction. You get the best bang for your buck with wood. If you have wood floors already, you're only half way to the equation. Is it blond, maple, black ebony, or pickled grey? Does it have a gloss coat on it so shiny that you can almost see your reflection? These trend colours and finishes – I truly wish were never even sold in stores – mean that our picky buyer is already feeling a bit disappointed and is trying to grapple with the cost of updating the wood. Most buyers can't stand the idea of the dust, dirt and disruption of re-sanding floors. So if you are buying new, or willing to update what you have, there is one major rule:
AVOID ALL TREND COLOURS AND FINISHES. For anything that you want to have lasting, universal, timeless appeal, this is where you must stick to classics. Just because it's for sale, doesn't mean its something you should buy.

COLOUR: Middle of the road, mid-tone, american-walnut type shade of colour. Not too dark, not too light, not too red, yellow or orange or grey. Just a nice simple mid tone brown. This has and never will go out of vogue.
FINISH: Avoid too much distressing, or too much gloss. One is too rustic and the other is too formal. Some detail is good, but keep it simple and as flat a finish as you can. A flat finish hides dents much better and will look better for much much longer.
Wall & Floor Tile: Try to get out of the world of ceramics and into the porcelain and marble range. If you must use ceramic, keep it to wall tiles, and budget for porcelain for the floors.
Accent with marble as much as you can, whether its a small powder room floor, a shower floor or the kitchen backsplash. It will be unexpected and 100% desirable to buyers. Stick to white marbles like Calacatta, Venatino, Statuario, or Cararra, and you can get a simple subway pattern marble for $10 per square foot at outlet tile stores.
Kitchen & Bath Cabinets: In this level of home, expectations about the kitchen and bath rise substantially. White shaker cabinets are the no-fail classic that appeals to the broadest range of buyers. If your cabinets are in good working condition but a dated wood colour, it is 100% worth the effort to paint them white. Wood is only a value add if it looks high quality and updated. If your cabinets look like they are from the late 90's, the wood is not helping you sell the home. The key here is to have them professionally sprayed with a lacquer paint from a company who specialized in cabinet refinishing. This will give you the highest possible quality finish outside of a factory finish, and buyers will appreciate a modern looking kitchen and bath.
Counters: In this level of home, laminate counters become a fast disappointment. Good shape or not, they are not what buyers are willing to pay a high price for. I have a friend, he will call 50 stores if he has to, to find the best price for whatever he is looking for. I usually find this quite exhausting, but if this level of effort is what brings a stone counter in budget for you, be like my friend. Go hunt that counter down, it's out there. Anything in the mid-low $30's installed is a good place to start. If you find stone installed in the $20's, please call me immediately. I need to know.
Carpet: If the only negative in your home is a few patches of carpet, it won't be a deal breaker. But yes, the less carpet, the better for you.
In the basement, you can choose wood-look vinyl which is water resistant and highly durable. It also bends to the shape of a not-perfectly-poured concrete floor.
On the main floor, any carpet will kill your sale price. Even a high quality laminate is better than carpet, but not by much. The key is to make all the floors on your main floor as unified in colour and style as possible, so choose whatever is in your budget that will give you a seamless, unified, classic, look.
On the upper floor, if the carpet in the bedrooms is in very good condition and good quality, it can be acceptable to some buyers. If it is a mis-mash of different colours and is worn out, then it will be a negative on the buyer's list.
3) High-End Home (Premium Neighbourhoods, $1.5 million+)
There is no middle ground with a premium home. It is either well taken care of, with high quality finishes, or it's ready for a complete overhaul. Going half way with a high end home is money wasted, so either do nothing at all and price it to generously reflect the reno work needed, or work with a design team (preferably us) to create a gorgeous show home for the least possible money. Now, in this calibre of home, least possible money can still be $50,000+, depending on what needs addressing. It's a big decision, and it's very important to research/plan your strategy based on market conditions and your stress tolerance.
Kitchens: Here is where the big, all-or-nothing question begins, because if you're dealing with a kitchen, you're also often dealing with flooring which runs through a large portion of your main floor. I have seen too many luxury homes with dated hall/kitchen tile and the buyer just thinks, what an absolute nightmare it would be to jack-hammer it all out and start over!?! And they know that means the kitchen is getting pulled too. So, you're either all in, or all out, but don't waste some money only solving half a buyer's problem. You won't get your money back. If you want more guidance around your specific situation, always call us to learn what we would do to get you a top quality – COMPLETE – look for the best possible price.
Wood Flooring: Solid wood is the expectation, even thought many professionals argue the better technical qualities of engineered. The idea that the floor can be refinished 4 times and last 100 years is highly appealing to quality buyers. For the main floor, choose solid hardwood because this is where you live the most and traffic is the heaviest. If you want to switch to engineered on other levels, you can certainly do this, as long as the colour is the same throughout. Again, stick to the ever-classic walnut tone, matte finish that is not too dark, not too light. If you already have wood that can be refinished, this is a great opportunity to erase out any dated orange, yellow or red floors that have fallen out of fashion.
Floor Tile: If your home is so large that you can afford to highlight different zones or areas, you can contrast your wood floors with a light porcelain or stone tile. It's always good to show off large spaces. Choose large scale 24×24 or 18×24 size tiles, in classic patterns, to give a modern look and emphasize how much space you have. It looks modern because the 12×12 and 12×24 tiles have become a signpost of the 1980's-2000's. For any spaces that do feel tight, keep the flooring consistent in colour to visually expand the area.
Mechanics: In all other levels of home, buyers will want new windows, roof and furnace but currently we see, as an industry, that buyers are choosing finished interior space over new mechanicals to get the home they want. But for high end homes in this market, buyers expect both. They expect that if you can afford to own a high end home, you can afford to maintain it as well. Both sides of the coin are critical; don't spend money to update the interior if your mechanicals are at the end of their life.
Summary
If you have read this far, I hope it's because you realize how important an updated home is to the vast majority of buyers. Again, if you can't update your home, it's not a problem at all, but you do have to price your home very attractively to buyers in order to generate interest. That is a hard thing for most sellers to accept, so I often price these homes aggressively to give my sellers the chance to see if there is any market interest. In 99% of the cases, buyers come (that's my job, to bring buyers to the home) but they don't offer, because the price is higher than the buyer's opinion of the value. And once we reduce the price to the lower end of fair market value, these homes get offers, and they do sell. No other industry follows the law of economics more accurately; a sale occurs where supply (sellers) meet demand (buyers).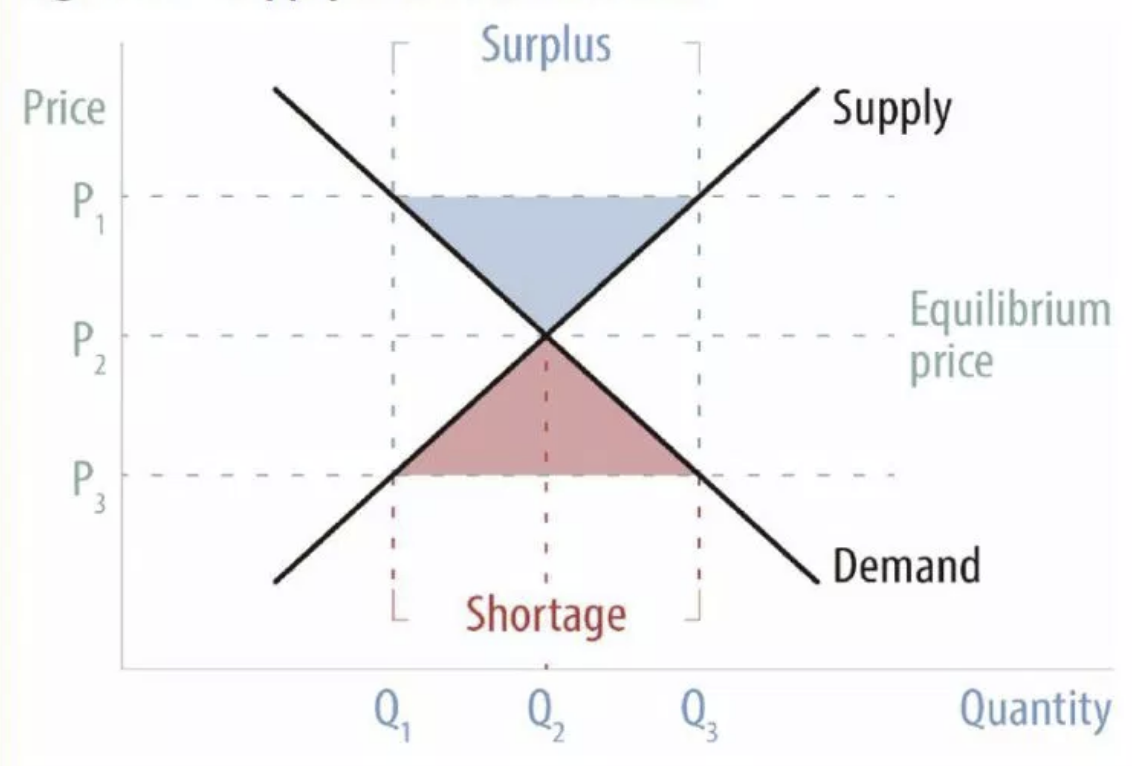 If you do want to update your home before selling, it is for the express understanding that you are protecting the current value of your home. Gone are the days of 2017 where a staged home would command 50k, 80k, 100k over asking price. The purpose is not to raise your asking price, it's to NOT HAVE TO reduce your asking price as in the first scenario. Making this decision is more than just whether you have the money to do it, but what is your tolerance for disruption, problem solving and uncertainty? We do calculations to see what your house is worth if it's upgraded, and we give you a design savvy plan to get you the look for the least possible money. (If you won't see a 200% return, we usually don't think it's worth the added stress and reno mess.)
We work side by side with you from day one – you are never left on your own and ignored until you're ready to sell. It's the extra hours of design advice, support and service, combined with expert real estate services, that sets us apart from every other broker in the market. You deserve full-spectrum, wrap around-service from day 1 to closing day. See Our Service Fees and Packages Here
https://thevillageguru.com/wp-content/uploads/2015/04/Neutral-Boring-5.jpg
393
490
The Village Guru
https://thevillageguru.com/wp-content/uploads/2017/11/VG-Logo-Header-.png
The Village Guru
2018-05-11 19:28:39
2018-11-16 19:13:02
The Number One Home Seller Mistake