Mississauga Real Estate Market Update
The fall real estate market got off to a hot start, with the Toronto Real Estate Board reporting a 10% increase in the number of sales when compared to the same time last year. With sales up and the number of active listings still lower than average, we are still seeing a sellers market it many areas of Mississauga. While homes across the board are doing well, semi detached and freehold townhouses are especially in demand, reflecting the reality that many home buyers are looking for more affordable options.
Below are the sales stats by Mississauga Neighbourhood for September 2014. If you want more detail or are looking to make a move let's talk!
Mississauga Lakeshore Communities 
[tab label="Freehold" first="yes"]
Port Credit Freehold Sold Statistics (All Homes with No Condo Fees)
Number of Sales: 8
Average List Price: $943,906
Average Sold Price: $931,938
Sold to Ask %: 99%
Average Days on Market: 20
[/tab]
[tab label="Condo"]
Port Credit Condominium Sold Statistics (All condos: Apartments, townhouses…ect)
Number of Sales: 4
Average List Price: $540,025
Average Sold Price: $532,475
Sold to Ask %: 99%
Average Days on Market: 15
[/tab]
[tab label="Sales" last="yes"]
Sold Properties
1 Elmwood Ave Port Credit $660,000
2 Wesley Ave Port Credit $620,000
3 Lake St Port Credit $664,500
4 Elmwood Ave Port Credit $785,000
5 Onaway Rd Port Credit $770,000
6 Lakeshore Rd Port Credit $1,006,000
7 Cumberland Dr Port Credit $1,160,000
8 Ben Machree Dr Port Credit $1,790,000
Sold Condos
1 Shawnmarr Rd Port Credit $348,000
2 Shawnmarr Rd Port Credit $378,000
3 Park St Port Credit $664,900
4 Maple Ave Port Credit $739,000
[/tab]
[button type="tiny" url="http://www.thevillageguru.ca/mississauga/port-credit/" target="_blank"]Search Homes For Sale in Port Credit[/button]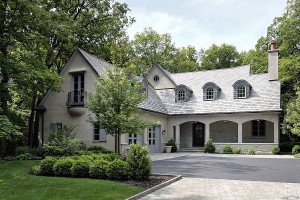 [tab label="Freehold" first="yes"]
Lorne Park Freehold Sold Statistics (All Homes with No Condo Fees)
Number of Sales: 19
Average List Price: $1,619,395
Average Sold Price: $1,527,424
Sold to Ask %: 95%
Average Days on Market: 36
[/tab]
[tab label="Condo"]
Lorne Park Condominium Sold Statistics (All condos: Apartments, townhouses…ect)
Number of Sales: 2
Average List Price: $542,000
Average Sold Price: $540,500
Sold to Ask %: 100%
Average Days on Market: 46
[/tab]
[tab label="Sales" last="yes"]
Sold Properties
1 Serdica Crt Lorne Park $569,000
2 Boulder Creek Cres Lorne Park $680,000
3 Mesa Cres Lorne Park $815,000
4 Lorne Park Rd Lorne Park $895,000
5 Garden Rd Lorne Park $900,000
6 Queen Victoria Ave Lorne Park $975,000
7 Merrow Rd Lorne Park $1,135,000
8 Springhill Dr Lorne Park $1,085,000
9 Indian Rd Lorne Park $1,245,000
10 Mississauga Rd Lorne Park $1,269,000
11 Cloverbrae Cres Lorne Park $1,499,000
12 Saginaw Cres Lorne Park $1,450,000
13 Elite Rd Lorne Park $1,675,000
14 Crescent Rd Lorne Park $1,715,000
15 Woodeden Dr Lorne Park $1,710,000
16 Nautalex Crt Lorne Park $2,180,000
17 Woodeden Dr Lorne Park $2,350,000
18 Jalna Ave Lorne Park $2,575,000
19 Algonquin Dr Lorne Park $4,300,000
Sold Condos
1 Queen St Lorne Park $525,000
2 Queen St Lorne Park $556,000
[/tab]
[button type="tiny" url="http://www.thevillageguru.ca/mississauga/lorne-park/" target="_blank"]Search Homes For Sale in Lorne Park[/button]
[tab label="Freehold" first="yes"]
Mineola Freehold Sold Statistics (All Homes with No Condo Fees)
Number of Sales: 11
Average List Price: $1,191,345
Average Sold Price: $1,133,500
Sold to Ask %: 97%
Average Days on Market: 33
[/tab]
[tab label="Condo"]
Mineola Condominium Sold Statistics (All condos: Apartments, townhouses…ect)
Number of Sales: 3
Average List Price: $499,667
Average Sold Price: $490,333
Sold to Ask %: 98%
Average Days on Market: 22
[/tab]
[tab label="Sales" last="yes"]
Sold Properties
1 Raphael Ave Mineola $523,000
2 Troy St Mineola $552,500
3 Kenmuir Ave Mineola $666,100
4 Mineola Gdns Mineola $615,000
5 Lynd Ave Mineola $652,000
6 Milton Ave Mineola $880,000
7 Marf Ave Mineola $999,900
8 Maplewood Rd Mineola $1,050,000
9 Glenburnie Rd Mineola $1,240,000
10 Indian Valley Tr Mineola $1,915,000
11 Kenollie Ave Mineola $3,375,000
Sold Condos
1 Mineola Rd Mineola $481,000
2 Mineola Rd Mineola $485,000
3 South Service Rd Mineola $505,000
[/tab]
[button type="tiny" url="http://www.thevillageguru.ca/mississauga/mineola/" target="_blank"]Search Homes For Sale in Mineola[/button]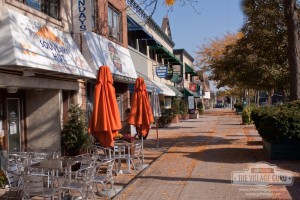 [tab label="Freehold" first="yes"]
Clarkson Freehold Sold Statistics (All Homes with No Condo Fees)
Number of Sales: 18
Average List Price: $614,644
Average Sold Price: $607,611
Sold to Ask %: 100%
Average Days on Market: 20
[/tab]
[tab label="Condo"]
Clarkson Condominium Sold Statistics (All condos: Apartments, townhouses…ect)
Number of Sales: 15
Average List Price: $301,906
Average Sold Price: $294,847
Sold to Ask %: 97%
Average Days on Market: 33
[/tab]
[tab label="Sales" last="yes"]
Sold Properties
1 Playford Rd Clarkson $391,500
2 Brookhurst Rd Clarkson $377,500
3 Sandgate Cres Clarkson $383,000
4 Padstow Cres Clarkson $400,000
5 Sandgate Cres Clarkson $425,000
6 Widemarr Rd Clarkson $412,000
7 Playford Rd Clarkson $442,000
8 Sandgate Cres Clarkson $440,000
9 Kos Blvd Clarkson $480,000
10 Daimler Rd Clarkson $525,000
11 Seagull Dr Clarkson $519,000
12 Canvey Cres Clarkson $574,000
13 Delaney Dr Clarkson $615,000
14 Barsuda Dr Clarkson $640,000
15 Fletcher Valley Cres Clarkson $683,000
16 Cristina Crt Clarkson $840,000
17 Bob-O-Link Rd Clarkson $1,215,000
18 Meadow Wood Rd Clarkson $1,575,000
Sold Condos
1 Bonnymede Dr Clarkson $163,500
2 Bonnymede Dr Clarkson $163,500
3 Bonnymede Dr Clarkson $180,000
4 Inverhouse Dr Clarkson $239,000
5 Walden Circ Clarkson $245,000
6 Southdown Rd Clarkson $303,500
7 Bromsgrove Rd Clarkson $313,000
8 Bromsgrove Rd Clarkson $325,000
9 Bromsgrove Rd Clarkson $327,000
10 Bromsgrove Rd Clarkson $333,000
11 Walden Circ Clarkson $348,000
12 Inverhouse Dr Clarkson $354,000
13 Bromsgrove Rd Clarkson $358,000
14 Walden Circ Clarkson $375,200
15 Walden Circ Clarkson $395,000
[/tab]
[button type="tiny" url="http://www.thevillageguru.ca/mississauga/clarkson/" target="_blank"]Search Homes For Sale in Clarkson[/button]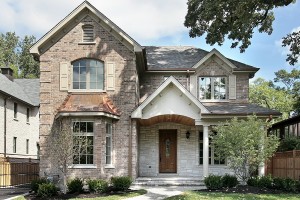 [tab label="Freehold" first="yes"]
Lakeview Freehold Sold Statistics (All Homes with No Condo Fees)
Number of Sales: 17
Average List Price: $727,347
Average Sold Price: $708,013
Sold to Ask %: 97%
Average Days on Market: 34
[/tab]
[tab label="Condo"]
Lakview Condominium Sold Statistics (All condos: Apartments, townhouses…ect)
Number of Sales: 9
Average List Price: $397,939
Average Sold Price: $372,069
Sold to Ask %: 98%
Average Days on Market: 33
[/tab]
[tab label="Sales" last="yes"]
Sold Properties
1 Alexandra Ave Lakeview $410,000
2 West Ave Lakeview $450,000
3 Alexandra Ave Lakeview $508,000
4 Byngmount Ave Lakeview $500,000
5 Haig Blvd Lakeview $500,000
6 South Service Rd Lakeview $530,000
7 Haig Blvd Lakeview $531,500
8 Northmount Ave Lakeview $665,725
9 Alexandra Ave Lakeview $590,000
10 Kendall Rd Lakeview $619,000
11 Safeway Cres Lakeview $650,000
12 Wyton Crt Lakeview $709,000
13 Harvest Dr Lakeview $778,000
14 Sixth St Lakeview $875,000
15 Haig Blvd Lakeview $1,180,000
16 Hampton Cres Lakeview $1,270,000
17 Alexandra Ave Lakeview $1,270,000
Sold Condos
1 Dixie Rd Lakeview $305,550
2 Parkwest Pl Lakeview $317,500
3 Dixie Rd Lakeview $348,000
4 Dixie Rd Lakeview $345,000
5 Lakeshore Rd Lakeview $359,000
6 Lakeshore Rd Lakeview $375,000
7 Haig Blvd Lakeview $389,800
8 Deta Rd Lakeview $414,375
9 Lower Village Cres Lakeview $494,400
[/tab]
[button type="tiny" url="http://www.thevillageguru.ca/mississauga/lakeview/" target="_blank"]Search Homes For Sale in Lakeview[/button]
West Mississauga Communities
[tab label="Freehold" first="yes"]
Streetsville Freehold Sold Statistics (All Homes with No Condo Fees)
Number of Sales: 10
Average List Price: $582,360
Average Sold Price: $584,080
Sold to Ask %: 100%
Average Days on Market: 19
[/tab]
[tab label="Condo"]
Streetsville Condominium Sold Statistics (All condos: Apartments, townhouses…ect)
Number of Sales: 6
Average List Price: $402,450
Average Sold Price: $398,667
Sold to Ask %: 99%
Average Days on Market: 24
[/tab]
[tab label="Sales" last="yes"]
Sold Properties
1 Bow River Cres Streetsville $422,000
2 Bow River Cres Streetsville $429,900
3 Gafney Dr Streetsville $500,000
4 Britannia Rd Streetsville $475,000
5 William St Streetsville $568,000
6 Alphonse Cres Streetsville $560,000
7 Theodore Dr Streetsville $635,000
8 Wareham Dr Streetsville $654,900
9 Vista Dr Streetsville $705,000
10 Turney Dr Streetsville $891,000
Sold Condos
1 Falconer Dr Streetsville $287,000
2 Falconer Dr Streetsville $287,000
3 Falconer Dr Streetsville $446,000
4 Falconer Dr Streetsville $428,000
5 Falconer Dr Streetsville $463,000
6 Falconer Dr Streetsville $481,000
[/tab]
[button type="tiny" url="http://www.thevillageguru.ca/mississauga/streetsville/" target="_blank"]Search For Homes For Sale in Streetsville[/button]
[tab label="Freehold" first="yes"]
Central Erin Mills Freehold Sold Statistics (All Homes with No Condo Fees)
Number of Sales: 22
Average List Price: $836,549
Average Sold Price: $822,440
Sold to Ask %: 99%
Average Days on Market: 16
[/tab]
[tab label="Condo"]
Central Erin Mills Condominium Sold Statistics (All condos: Apartments, townhouses…ect)
Number of Sales: 14
Average List Price: $366,743
Average Sold Price: $359,786
Sold to Ask %: 98%
Average Days on Market: 32
[/tab]
[tab label="Sales" last="yes"]
Sold Properties
1 Lindholm Cres Central Erin Mills $471,000
2 Highbank Rd Central Erin Mills $580,001
3 Bay Villa Ave Central Erin Mills $520,000
4 Westbury Crt Central Erin Mills $520,000
5 Bushelgrove Circ Central Erin Mills $538,000
6 Dalebrook Cres Central Erin Mills $597,000
7 Greensboro Dr Central Erin Mills $614,500
8 Dalebrook Cres Central Erin Mills $620,200
9 Cartwright Cres Central Erin Mills $653,000
10 Greensboro Dr Central Erin Mills $685,600
11 Leeside Cres Central Erin Mills $720,000
12 Russell View Rd Central Erin Mills $728,888
13 Wells Pl Central Erin Mills $800,000
14 Bell Harbour Dr Central Erin Mills $785,000
15 Ambercroft Tr Central Erin Mills $816,000
16 London Mist Crt Central Erin Mills $864,000
17 Termini Terr Central Erin Mills $869,500
18 Mcfarren Blvd Central Erin Mills $865,000
19 Manor Hill Dr Central Erin Mills $1,298,000
20 Erin Centre Blvd Central Erin Mills $1,410,000
21 Hilton Crt Central Erin Mills $1,538,000
22 Forest Ridge Dr Central Erin Mills $1,600,000
Sold Condos1 Erin Centre Blvd Central Erin Mills $206,000
2 Kimbermount Ave Central Erin Mills $250,000
3 Glen Erin Dr Central Erin Mills $265,000
4 Kimbermount Ave Central Erin Mills $270,000
5 Kimbermount Ave Central Erin Mills $286,000
6 Kimbermount Ave Central Erin Mills $295,000
7 Glen Erin Dr Central Erin Mills $379,000
8 Greensboro Dr Central Erin Mills $382,000
9 Greensboro Dr Central Erin Mills $396,000
10 Palmerston Cres Central Erin Mills $402,000
11 Credit Valley Rd Central Erin Mills $428,000
12 Donegal Dr Central Erin Mills $425,000
13 Greensboro Dr Central Erin Mills $424,000
14 The Chase Central Erin Mills $629,000
[/tab]
[button type="tiny" url="http://www.thevillageguru.ca/mississauga/central-erin-mills/" target="_blank"]Search Homes For Sale in Central Erin Mills[/button]
[tab label="Freehold" first="yes"]
South Erin Mills Freehold Sold Statistics (All Homes with No Condo Fees)
Number of Sales: 34
Average List Price: $715,751
Average Sold Price: $704,283
Sold to Ask %: 99%
Average Days on Market: 22
[/tab]
[tab label="Condo"]
South Erin Mills Condominium Sold Statistics (All condos: Apartments, townhouses…ect)
Number of Sales: 20
Average List Price: $415,252
Average Sold Price: $406,590
Sold to Ask %: 98%
Average Days on Market: 25
[/tab]
[tab label="Sales" last="yes"]
Sold Properties
1 Fenwick Cres Erin Mills $418,000
2 Hornbeam Cres Erin Mills $445,000
3 Ash Row Cres Erin Mills $447,000
4 Council Ring Rd Erin Mills $480,900
5 Spruce Needle Dr Erin Mills $477,000
6 Ploughshare Crt Erin Mills $493,000
7 Basswood Cres Erin Mills $497,500
8 Windjammer Rd Erin Mills $477,500
9 Ash Row Cres Erin Mills $515,000
10 Coppersmith Crt Erin Mills $528,500
11 Chartrand Cres Erin Mills $561,100
12 Colter Crt Erin Mills $522,000
13 Windjammer Rd Erin Mills $533,000
14 Wilmar Cres Erin Mills $595,000
15 Hargrove Rd Erin Mills $565,000
16 Valcourt Cres Erin Mills $550,000
17 Woodhurst Cres Erin Mills $568,000
18 Rushton Cres Erin Mills $620,222
19 Council Ring Rd Erin Mills $590,000
20 Ingram Rd Erin Mills $580,000
21 Stonemason Cres Erin Mills $596,000
22 Drummond Rd Erin Mills $660,000
23 Loyalist Dr Erin Mills $660,000
24 Ingram Rd Erin Mills $655,500
25 Wheelwright Cres Erin Mills $750,000
26 Folkway Dr Erin Mills $759,900
27 Sir Johns Homestead Erin Mills $740,000
28 Sir Johns Homestead Home Erin Mills $795,000
29 Roy Ivor Cres Erin Mills $815,000
30 Folkway Dr Erin Mills $835,000
31 Loyalist Dr Erin Mills $916,000
32 Sawmill Valley Dr Erin Mills $1,080,000
33 Kingbird Crt Erin Mills $1,169,500
34 Featherston Dr Erin Mills $3,050,000
Sold Condos
1 Burnhamthorpe Rd Erin Mills $295,000
2 Glen Erin Dr Erin Mills $316,000
3 Fifth Line Erin Mills $320,000
4 Glen Erin Dr Erin Mills $334,000
5 South Millway Rd Erin Mills $362,000
6 Council Ring Rd Erin Mills $365,000
7 South Millway Erin Mills $370,000
8 South Millway Erin Mills $370,000
9 Council Ring Rd Erin Mills $370,000
10 The Collegeway Rd Erin Mills $380,000
11 Arbour Green Dr Erin Mills $400,000
12 Fifth Line Erin Mills $430,000
13 The Collegeway Erin Mills $400,000
14 Orleans Rd Erin Mills $395,000
15 Fifth Line Erin Mills $430,000
16 The Collegeway Way Erin Mills $430,000
17 Fifth Line Erin Mills $446,800
18 South Millway Erin Mills $440,000
19 Broad Hollow Gate Erin Mills $540,000
20 The Collegeway Erin Mills $738,000
[/tab]
[button type="tiny" url="http://www.thevillageguru.ca/mississauga/south-erin-mills/" target="_blank"]Search Homes For Sale in Erin Mills[/button]
[tab label="Freehold" first="yes"]
Sheridan Freehold Sold Statistics (All Homes with No Condo Fees)
Number of Sales: 9
Average List Price: $1,108,504
Average Sold Price: $1,059,333
Sold to Ask %: 96%
Average Days on Market: 39
[/tab]
[tab label="Condo"]
Sheridan Condominium Sold Statistics (All condos: Apartments, townhouses…ect)
Number of Sales: 2
Average List Price: $379,450
Average Sold Price: $377,000
Sold to Ask %: 100
Average Days on Market: 32
[/tab]
[tab label="Sales" last="yes"]
Sold Properties
1 Homelands Dr Sheridan $560,000
2 Herridge Dr Sheridan $680,000
3 Comet Crt Sheridan $730,000
4 Comet Crt Sheridan $765,000
5 Sherwood Forrest Circ Sheridan $924,000
6 Bunsden Ave Sheridan $1,115,000
7 Highriver Crt Sheridan $1,435,000
8 Chesbro Crt Sheridan $1,575,000
9 Prince John Blvd Sheridan $1,750,000
Sold Condos
1 Leanne Blvd Sheridan $365,000
2 Leanne Blvd $389,000
[/tab]
[button type="tiny" url="http://www.thevillageguru.ca/mississauga/sheridan/" target="_blank"]Search Homes For Sale in Sheridan[/button]
[tab label="Freehold" first="yes"]
Erindale Freehold Sold Statistics (All Homes with No Condo Fees)
Number of Sales: 17
Average List Price: $724,358
Average Sold Price: $714,376
Sold to Ask %: 99%
Average Days on Market: 13
[/tab]
[tab label="Condo"]
Erindale Condominium Sold Statistics (All condos: Apartments, townhouses…ect)
Number of Sales: 7
Average List Price: $294,745
Average Sold Price: $288,559
Sold to Ask %: 97%
Average Days on Market: 35
[/tab]
[tab label="Sales" last="yes"]
Sold Properties
1 Consort Cres Erindale $435,000
2 Ellengale Dr Erindale $460,000
3 Grechen Rd Erindale $472,000
4 Ashcroft Cres Erindale $513,500
5 Monaghan Circ Erindale $527,000
6 Ellengale Dr Erindale $565,000
7 Oakglade Cres Erindale $569,900
8 O'hagan Dr Erindale $624,000
9 Forestwood Dr Erindale $685,000
10 The Credit Woodlands Erindale $665,000
11 Welcome Crt Erindale $716,000
12 Flynn Cres Erindale $770,000
13 Nikanna Rd Erindale $845,000
14 Landau Crt Erindale $985,000
15 Courrier Lane Erindale $943,000
16 Sir Richard's Rd Erindale $1,000,000
17 Fredonia Dr Erindale $1,369,000
Sold Condos
1 The Credit Woodlands Erindale $182,500
2 Cedarglen Gate Erindale $212,500
3 Cedarglen Gate Erindale $236,000
4 Cedarglen Gate Erindale $232,500
5 The Credit Woodlands Rd Erindale $235,000
6 Cedarglen Gate Erindale $243,250
7 The Credit Woodlands Dr Erindale $241,000
8 The Credit Woodlands Erindale $308,000
9 Dundas St Erindale $409,100
10 Cedarglen Gate Erindale $421,800
11 Dundas St Erindale $452,500
[/tab]
[button type="tiny" url="http://www.thevillageguru.ca/mississauga/erindale/" target="_blank"]Search Homes For Sale in Erindale Village[/button]
[tab label="Freehold" first="yes"]
Meadowvale Freehold Sold Statistics (All Homes with No Condo Fees)
Number of Sales: 38
Average List Price: $532,488
Average Sold Price: $527,511
Sold to Ask %: 99
Average Days on Market: 19
[/tab]
[tab label="Condo"]
Meadowvale Condominium Sold Statistics (All condos: Apartments, townhouses…ect)
Number of Sales: 24
Average List Price: $294,613
Average Sold Price: $288,121
Sold to Ask %: 98%
Average Days on Market: 21
[/tab]
[tab label="Sales" last="yes"]
Sold Properties
1 Chidham Cres Meadowvale $363,500
2 Townwood Crt Meadowvale $362,000
3 Moonstream Crt Meadowvale $369,000
4 Tisler Cres Meadowvale $420,000
5 Keynes Cres Meadowvale $409,000
6 Cambourne Cres Meadowvale $416,000
7 Pamplona Mews Meadowvale $422,000
8 Magistrate Terr Meadowvale $425,000
9 Featherhead Cres Meadowvale $425,000
10 Joliette Cres Meadowvale $442,000
11 Salme Dr Meadowvale $447,000
12 Quill Cres Meadowvale $455,000
13 Quill Cres Meadowvale $449,000
14 Harding Cres Meadowvale $445,000
15 Pendleton Rd Meadowvale $435,344
16 Joliette Cres Meadowvale $440,000
17 Patrick Cres Meadowvale $475,000
18 Cambourne Cres Meadowvale $447,000
19 Sundance Pl Meadowvale $452,000
20 Oslo Cres Meadowvale $447,000
21 Hickling Cres Meadowvale $476,000
22 Opera Glass Cres Meadowvale $530,000
23 Tisler Cres Meadowvale $475,000
24 Atherly Cres Meadowvale $528,000
25 Starfield Cres Meadowvale $547,000
26 Markwood Pl Meadowvale $535,000
27 Dalehurst Dr Meadowvale $538,000
28 Runcorn Row Meadowvale $546,200
29 Edenwood Dr Meadowvale $538,000
30 Markwood Pl Meadowvale $587,000
31 Pebblewood Rd Meadowvale $592,000
32 Baytree Crt Meadowvale $621,000
33 Brasilia Circ Meadowvale $690,000
34 Miller's Grve Meadowvale $695,000
35 Vanderbilt Rd Meadowvale $750,000
36 Miller's Grve Meadowvale $761,360
37 Colebrook Crt Meadowvale $860,000
38 White Pine Crt Meadowvale $1,230,000
Sold Condos1 Battleford Rd Meadowvale $170,000
2 Battleford Rd Meadowvale $179,000
3 Glen Erin Dr Meadowvale $209,900
4 Windwood Dr Meadowvale $210,000
5 Windwood Dr Meadowvale $228,000
6 Battleford Rd Meadowvale $237,000
7 Gananoque Dr Meadowvale $270,000
8 Windwood Dr Meadowvale $310,000
9 Copenhagen Rd Meadowvale $293,500
10 Formentera Ave Meadowvale $295,000
11 Copenhagen Rd Meadowvale $295,000
12 Formentera Ave Meadowvale $306,000
13 Copenhagen Rd Meadowvale $300,000
14 Glen Erin Dr Meadowvale $314,900
15 Copenhagen Rd Meadowvale $309,100
16 Montevideo Rd Meadowvale $298,000
17 Glen Erin Dr Meadowvale $319,000
18 Copenhagen Rd Meadowvale $325,000
19 Copenhagen Rd Meadowvale $318,000
20 Battleford Rd Meadowvale $320,000
21 Glen Erin Dr Meadowvale $332,500
22 Montevideo Rd Meadowvale $350,000
23 Formentera Ave Meadowvale $360,000
24 Montevideo Rd Meadowvale $365,000
[/tab]
[button type="tiny" url="http://www.thevillageguru.ca/mississauga/meadowvale/" target="_blank"]Search Homes For Sale in Meadowvale[/button]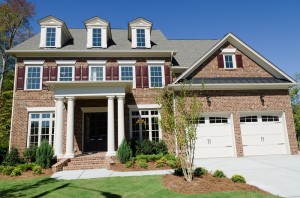 [tab label="Freehold" first="yes"]
Meadowvale Village Freehold Sold Statistics (All Homes with No Condo Fees)
Number of Sales: 39
Average List Price: $602,928
Average Sold Price: $592,140
Sold to Ask %: 99%
Average Days on Market: 17
[/tab]
[tab label="Condo"]
Meadowvale Village Condominium Sold Statistics (All condos: Apartments, townhouses…ect)
Number of Sales: 6
Average List Price: $414,715
Average Sold Price: $412,900
Sold to Ask %: 100%
Average Days on Market: 30
[/tab]
[tab label="Sales" last="yes"]
Sold Properties
1 Magistrate Terr Meadowvale Village $460,000
2 Frontier Rdge Meadowvale Village $459,000
3 Magistrate Terr Meadowvale Village $480,000
4 Waldorf Way Meadowvale Village $454,294
5 Tambourine Terr Meadowvale Village $495,000
6 Skipper Way Meadowvale Village $478,000
7 Jazzy Mews Meadowvale Village $491,000
8 Tambourine Terr Meadowvale Village $473,500
9 Oaktree Circ Meadowvale Village $485,000
10 Hickory Hollow Glen Meadowvale Village $485,000
11 Quest Circ Meadowvale Village $498,000
12 Samuelson Circ Meadowvale Village $503,000
13 Samuelson Circ Meadowvale Village $521,500
14 Rossellini Dr Meadowvale Village $503,000
15 Para Pl Meadowvale Village $519,700
16 Dolly Bird Lane Meadowvale Village $513,500
17 Casablanca Circ Meadowvale Village $517,500
18 Quest Circ Meadowvale Village $520,000
19 Dolly Bird Lane Meadowvale Village $517,500
20 Old Creditview Rd Meadowvale Village $533,000
21 Rossellini Dr Meadowvale Village $550,000
22 St Barbara Blvd Meadowvale Village $551,000
23 Village Walk Dr Meadowvale Village $535,000
24 Buttle Station Pl Meadowvale Village $551,000
25 St Barbara Blvd Meadowvale Village $570,000
26 Navigator Dr Meadowvale Village $595,000
27 Lantern Fly Hllw Meadowvale Village $616,000
28 Warhol Way Meadowvale Village $580,000
29 Knotty Pine Grve Meadowvale Village $610,000
30 Dime Cres Meadowvale Village $615,000
31 Warhol Way Meadowvale Village $651,500
32 Spinning Wheel Cres Meadowvale Village $677,000
33 Twain Ave Meadowvale Village $805,000
34 Westbridge Way Meadowvale Village $820,000
35 Western Skies Way Meadowvale Village $825,000
36 Pine Valley Circ Meadowvale Village $800,000
37 Western Skies Way Meadowvale Village $830,000
38 Silverthorn Mill Ave Meadowvale Village $885,000
39 Golden Hills Way Meadowvale Village $1,130,000
Sold Condos
1 Branigan Gate Meadowvale Village $377,000
2 Novo Star Dr Meadowvale Village $398,000
3 Zinnia Pl Meadowvale Village $405,000
4 Zinnia Pl Meadowvale Village $422,500
5 Zinnia Pl Meadowvale Village $439,900
6 Othello Crt Meadowvale Village $435,000
[/tab]
[button type="tiny" url="http://www.thevillageguru.ca/mississauga/meadowvale-village/" target="_blank"]Search Homes For Sale in Meadowvale Village[/button]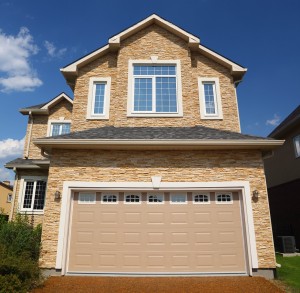 [tab label="Freehold" first="yes"]
Lisgar Freehold Sold Statistics (All Homes with No Condo Fees)
Number of Sales: 28
Average List Price: $536,393
Average Sold Price: $533,957
Sold to Ask %: 99%
Average Days on Market: 11
[/tab]
[tab label="Condo"]
Lisgar Credit Condominium Sold Statistics (All condos: Apartments, townhouses…ect)
Number of Sales: 0
Average List Price:
Average Sold Price:
Sold to Ask %:
Average Days on Market:
[/tab]
[tab label="Sales" last="yes"]
Sold Properties
1 Allcroft Rd Lisgar $421,000
2 Snowball Rd Lisgar $400,000
3 Bobwhite Mews Lisgar $401,000
4 Milkwood Cres Lisgar $400,000
5 Lisgar Dr Lisgar $429,000
6 Redpath Circ Lisgar $427,000
7 Dunrobin Way Lisgar $442,000
8 Sapling Tr Lisgar $453,600
9 Clover Ridge Cres Lisgar $459,900
10 Bansbridge Cres Lisgar $464,500
11 Alderwood Tr Lisgar $457,000
12 Bansbridge Cres Lisgar $491,800
13 Forest Bluff Cres Lisgar $531,000
14 Sandhurst Dr Lisgar $547,000
15 Glen Meadows Rd Lisgar $545,000
16 Nutcracker Dr Lisgar $535,000
17 Moon Lily Cres Lisgar $560,000
18 Hazelridge Rd Lisgar $595,000
19 Roundwood Crt Lisgar $580,000
20 Terragar Blvd Lisgar $598,000
21 Gumwood Rd Lisgar $613,000
22 Periwinkle Cres Lisgar $610,000
23 Snowflake Lane Lisgar $605,000
24 Lisgar Dr Lisgar $685,000
25 Osprey Blvd Lisgar $635,000
26 Bread Fruit Lane Lisgar $650,000
27 Allspice Tr Lisgar $650,000
28 Trelawny Circ Lisgar $765,000
Sold Condos
No Condos Sold in Lisgar in September 2014
[/tab]
[button type="tiny" url="http://www.thevillageguru.ca/mississauga/lisgar/" target="_blank"]Search Homes For Sale in Lisgar[/button]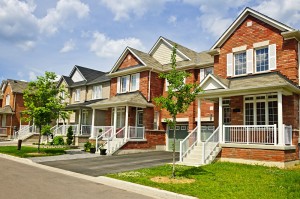 [tab label="Freehold" first="yes"]
Churchill Meadows Freehold Sold Statistics (All Homes with No Condo Fees)
Number of Sales: 52
Average List Price: $644,106
Average Sold Price: $631,292
Sold to Ask %: 98%
Average Days on Market: 17
[/tab]
[tab label="Condo"]
Churchill Meadows Condominium Sold Statistics (All condos: Apartments, townhouses…ect)
Number of Sales: 21
Average List Price: $359,271
Average Sold Price: $350,524
Sold to Ask %: 98%
Average Days on Market: 40
[/tab]
[tab label="Sales" last="yes"]
Sold Properties1 Long Acre Dr Churchill Meadows $450,000
2 Coachman Circ Churchill Meadows $435,000
3 Angel Pass Dr Churchill Meadows $449,000
4 Manatee Way Churchill Meadows $459,000
5 Palmetto Pl Churchill Meadows $455,000
6 Carabella Way Churchill Meadows $460,500
7 Manatee Way Churchill Meadows $457,000
8 Turbine Cres Churchill Meadows $475,000
9 Wrigglesworth Cres Churchill Meadows $477,000
10 Ozzie Dr Churchill Meadows $506,000
11 Longboat Ave Churchill Meadows $524,500
12 Velmar Dr Churchill Meadows $527,000
13 Equestrian Cres Churchill Meadows $541,000
14 Tenth Line Churchill Meadows $535,000
15 Stardust Dr Churchill Meadows $530,000
16 Celebration Dr Churchill Meadows $542,000
17 Eglinton Ave Churchill Meadows $530,000
18 Covent Cres Churchill Meadows $535,000
19 Angel Pass Dr Churchill Meadows $518,000
20 Perennial Dr Churchill Meadows $540,000
21 Manatee Way Churchill Meadows $548,000
22 Skyview St Churchill Meadows $552,500
23 Bala Dr Churchill Meadows $570,000
24 Meadowcrest Ave Churchill Meadows $568,500
25 Nightstar Dr Churchill Meadows $572,500
26 Manatee Way Churchill Meadows $579,000
27 Nestling Grve Churchill Meadows $587,000
28 Barley Tr Churchill Meadows $600,800
29 Bloomington Cres Churchill Meadows $617,500
30 Agean Dr Churchill Meadows $623,000
31 Nestling Grve Churchill Meadows $629,000
32 Kellandy Run Churchill Meadows $629,500
33 Preservation Circ Churchill Meadows $643,000
34 Sunlight St Churchill Meadows $645,000
35 Lila Tr Churchill Meadows $675,000
36 Churchill Meadows Blvd Churchill Meadows $665,000
37 Rose Ridge Cres Churchill Meadows $702,999
38 Fantasia Manr Churchill Meadows $715,000
39 Aquinas Ave Churchill Meadows $780,000
40 Aquinas Ave Churchill Meadows $749,900
41 Weatherford Rd Churchill Meadows $735,000
42 Sunlight St Churchill Meadows $735,000
43 Littlebend Dr Churchill Meadows $753,000
44 Aquinas Ave Churchill Meadows $765,000
45 Baron Dr Churchill Meadows $775,000
46 Freshwater Dr Churchill Meadows $820,000
47 Fortune Pl Churchill Meadows $791,000
48 Fortune Pl Churchill Meadows $853,000
49 Bestview Way Churchill Meadows $888,000
50 Clipperton Dr Churchill Meadows $1,013,000
51 Adobe Crt Churchill Meadows $990,000
52 Erin Centre Blvd Churchill Meadows $1,110,000
Sold Condos
1 Southampton Dr Churchill Meadows $218,000
2 Oscar Peterson Blvd Churchill Meadows $238,100
3 Oscar Peterson Blvd Churchill Meadows $237,000
4 Erin Centre Blvd Churchill Meadows $262,000
5 Eglinton Ave Churchill Meadows $256,000
6 Erin Centre Blvd Churchill Meadows $262,500
7 Erin Centre Blvd Churchill Meadows $267,000
8 Eglinton Ave Churchill Meadows $298,000
9 Winston Churchill Blvd Churchill Meadows $316,000
10 Thomas St Churchill Meadows $322,000
11 Rio Crt Churchill Meadows $335,000
12 Rio Crt Churchill Meadows $338,000
13 Oscar Peterson Blvd Churchill Meadows $375,000
14 Erin Centre Blvd Churchill Meadows $380,000
15 Winston Churchill Blvd Churchill Meadows $377,000
16 Eglinton Ave Churchill Meadows $400,000
17 Thomas St Churchill Meadows $411,500
18 Palmetto Pl Churchill Meadows $430,000
19 Palmetto Pl Churchill Meadows $439,900
20 Long Valley Rd Churchill Meadows $490,000
21 Thomas St Churchill Meadows $708,000
[/tab]
[button type="tiny" url="http://www.thevillageguru.ca/mississauga/churchill-meadows/" target="_blank"]Search Homes For Sale in Churchill Meadows[/button]
[tab label="Freehold" first="yes"]
East Credit Freehold Sold Statistics (All Homes with No Condo Fees)
Number of Sales: 56
Average List Price: $652,880
Average Sold Price: $642,067
Sold to Ask %: 99
Average Days on Market: 18
[/tab]
[tab label="Condo"]
East Credit Condominium Sold Statistics (All condos: Apartments, townhouses…ect)
Number of Sales: 14
Average List Price: $404,429
Average Sold Price: $395,643
Sold to Ask %: 98%
Average Days on Market: 25
[/tab]
[tab label="Sales" last="yes"]
Sold Properties
1 Wayside Crt East Credit $480,000
2 Blizzard Rd East Credit $470,000
3 Applecroft Circ East Credit $495,000
4 Millworks Cres East Credit $477,000
5 Granrock Cres East Credit $515,000
6 Alana Glen Dr East Credit $570,000
7 Sidmouth St East Credit $564,000
8 Windbrook Grve East Credit $523,500
9 Granrock Cres East Credit $514,888
10 Kirkrow Cres East Credit $550,500
11 Taw Ave East Credit $521,000
12 Pate Crt East Credit $550,000
13 Hollypoint Ave East Credit $539,900
14 Cruz Ave East Credit $550,000
15 Marygrace Crt East Credit $548,500
16 Volpe Ave East Credit $545,000
17 Marygrace Crt East Credit $550,000
18 Gant Cres East Credit $570,000
19 Weir Chase Dr East Credit $545,000
20 Moongate Cres East Credit $538,000
21 Mersey St East Credit $577,000
22 Heatherleigh Ave East Credit $559,000
23 Violet Rd East Credit $568,000
24 Annabelle Ave East Credit $582,500
25 Seaver Rd East Credit $589,000
26 Courtney Valley Rd East Credit $582,000
27 Sidmouth St East Credit $580,000
28 Rowers Cres East Credit $611,000
29 Cardington St East Credit $604,000
30 Millworks Cres East Credit $608,888
31 Rimon St East Credit $608,500
32 Winterton Way East Credit $624,500
33 Mersey St East Credit $630,000
34 Cruz Ave East Credit $650,000
35 Willow Way East Credit $655,000
36 Sidmouth St East Credit $670,000
37 Sidmouth St East Credit $680,000
38 Princelea Pl East Credit $682,000
39 Flatford Rd East Credit $690,000
40 Brookwood Crt East Credit $675,000
41 Boyer Blvd East Credit $700,000
42 Oldcastle Cres East Credit $720,000
43 Rosebush Rd East Credit $740,000
44 Princelea Pl East Credit $750,000
45 Moongate Cres East Credit $761,000
46 Boyer Blvd East Credit $750,800
47 Willowvale Gdns East Credit $790,000
48 Flamborough Circ East Credit $790,000
49 Menton Crt East Credit $780,800
50 Rosebush Rd East Credit $810,000
51 Brockworth Dr East Credit $808,000
52 Creditview Rd East Credit $868,000
53 Terry Fox Way East Credit $860,000
54 Heatherleigh Ave East Credit $882,000
55 Durie Rd East Credit $916,500
56 Manorbrook Crt East Credit $985,000
Sold Condos
1 Scollard Crt East Credit $222,000
2 Scollard Crt East Credit $336,500
3 Heatherleigh Ave East Credit $368,000
4 Heatherleigh Ave East Credit $384,000
5 Scollard Crt East Credit $409,000
6 Scollard Crt East Credit $410,000
7 Heatherleigh Ave East Credit $405,000
8 Britannia Rd East Credit $412,000
9 Sherwood Mills Blvd East Credit $416,500
10 Fairford Cres East Credit $413,000
11 Whitehorn Ave East Credit $428,000
12 Heatherleigh Ave East Credit $430,000
13 South Parade Crt East Credit $445,000
14 South Parade Crt East Credit $460,000
[/tab]
[button type="tiny" url="http://www.thevillageguru.ca/mississauga/east-credit/" target="_blank"]Search Homes For Sale in East Credit[/button]
East Mississauga Communities
[tab label="Freehold" first="yes"]
Applewood Freehold Sold Statistics (All Homes with No Condo Fees)
Number of Sales: 14
Average List Price: $616,113
Average Sold Price: $615,843
Sold to Ask %: 100
Average Days on Market: 19
[/tab]
[tab label="Condo"]
Applewood Condominium Sold Statistics (All condos: Apartments, townhouses…ect)
Number of Sales: 16
Average List Price: $315,124
Average Sold Price: $306,594
Sold to Ask %: 97
Average Days on Market: 25
[/tab]
[tab label="Sales" last="yes"]
Sold Properties
1 Homark Dr Applewood $472,500
2 Sylvania Dr Applewood $487,500
3 Sunnyhill Dr Applewood $520,000
4 Mccarthy Crt Applewood $558,800
5 Marlene Crt Applewood $565,000
6 Pagehurst Ave Applewood $548,000
7 Silverplains Dr Applewood $650,000
8 Bannerhill Ave Applewood $580,000
9 Pagehurst Ave Applewood $609,000
10 Leilani Dr Applewood $615,000
11 Pickmere Crt Applewood $600,000
12 Homeric Dr Applewood $651,000
13 Pinesmoke Cres Applewood $843,000
14 Ponytrail Dr Applewood $922,000
Sold Condos
1 Queen Frederica Dr Applewood $177,000
2 Bloor St Applewood $181,000
3 Bloor St Applewood $180,000
4 Bloor St Applewood $190,000
5 Dundas St Applewood $192,000
6 Constitution Blvd Applewood $214,000
7 Bloor St Applewood $250,000
8 Dundix Rd Applewood $338,000
9 Dundix Rd Applewood $335,000
10 Arena Rd Applewood $360,000
11 Arena Rd Applewood $382,500
12 Dundix Rd Applewood $395,000
13 Kirkwall Cres Applewood $401,000
14 Bloor St Applewood $415,000
15 Bloor St Applewood $430,000
16 Bloor St Applewood $465,000
[/tab]
[button type="tiny" url="http://www.thevillageguru.ca/mississauga/applewood/" target="_blank"]Search Homes For Sale in Applewood[/button]
[tab label="Freehold" first="yes"]
Rathwood Freehold Sold Statistics (All Homes with No Condo Fees)
Number of Sales: 12
Average List Price: $649,
Average Sold Price:
Sold to Ask %:
Average Days on Market:
[/tab]
[tab label="Condo"]
Rathwood Condominium Sold Statistics (All condos: Apartments, townhouses…ect)
Number of Sales: 6
Average List Price: $363,100
Average Sold Price: $360,500
Sold to Ask %: 99%
Average Days on Market: 19
[/tab]
[tab label="Sales" last="yes"]
Sold Properties
1 Clevedon Dr Rathwood $486,000
2 Dixie Rd Rathwood $500,000
3 Lee Dr Rathwood $501,000
4 Forest Fire Cres Rathwood $541,000
5 Bough Beeches Blvd Rathwood $574,900
6 Highgate Cres Rathwood $595,000
7 Willowbank Tr Rathwood $645,000
8 Colfax Crt Rathwood $690,000
9 Claypine Rise Rathwood $690,000
10 Hartfield Grve Rathwood $790,000
11 Audubon Blvd Rathwood $775,000
12 Preston Tr Rathwood $888,000
Sold Condos
1 Rathburn Rd Rathwood $210,000
2 Rathburn Rd Rathwood $285,000
3 Westminster Pl Rathwood $407,000
4 Bough Beeches Blvd Rathwood $399,000
5 Rathburn Rd Rathwood $430,000
6 Rathburn Rd Rathwood $432,000
[/tab]
[button type="tiny" url="http://www.thevillageguru.ca/mississauga/rathwood/" target="_blank"]Search Homes For Sale in Rathwood[/button]
Malton Real Estate
[tab label="Freehold" first="yes"]
Malton Freehold Sold Statistics (All Homes with No Condo Fees)
Number of Sales: 26
Average List Price: $447,268
Average Sold Price: $436,623
Sold to Ask %: 98%
Average Days on Market: 34
[/tab]
[tab label="Condo"]
Malton Condominium Sold Statistics (All condos: Apartments, townhouses…ect)
Number of Sales: 7
Average List Price: $228,371
Average Sold Price: $222,486
Sold to Ask %: 97%
Average Days on Market: 31
[/tab]
[tab label="Sales" last="yes"]
Sold Properties
1 Discus Cres Malton $336,700
2 Morning Star Dr Malton $350,000
3 Chigwell Crt Malton $375,000
4 Morning Star Dr Malton $370,000
5 Homeside Gdns Malton $365,000
6 Wildfern Dr Malton $378,000
7 Minotola Ave Malton $390,000
8 Reindeer Dr Malton $388,000
9 Knaseboro St Malton $410,000
10 Monica Dr Malton $397,500
11 Chigwel Crt Malton $412,500
12 Brandon Gate Dr Malton $430,000
13 Chinook Dr Malton $425,000
14 Sills Rd Malton $426,000
15 Morning Star Dr Malton $426,000
16 Crabtree Cres Malton $428,000
17 Capricorn Cres Malton $427,000
18 Cambrett Dr Malton $425,500
19 Crabtree Cres Malton $445,000
20 Hull St Malton $476,000
21 Brandon Gate Dr Malton $490,000
22 Wrenwood Cres Malton $510,000
23 Jolliffe Ave Malton $530,000
24 Delmonte Cres Malton $545,000
25 Wyewood Rd Malton $565,000
26 Studley St Malton $631,000
Sold Condos
1 Derry Rd Malton $150,500
2 Derry Rd Malton $162,000
3 Derry Rd Malton $155,000
4 Morning Star Dr Malton $185,000
5 Goreway Dr Malton $240,000
6 Brandon Gate Dr Malton $289,900
7 Rexwood Rd Malton $375,000
[/tab]
[button type="tiny" url="http://www.thevillageguru.ca/index.asp?PageAction=searchresult&SortOrder=highest&SearchType=&searchDetails=Malton" target="_blank"]Search Homes For Sale in Malton[/button]
Central Mississauga Communities
[tab label="Freehold" first="yes"]
City Centre Freehold Sold Statistics (All Homes with No Condo Fees)
Number of Sales: 0
Average List Price:
Average Sold Price:
Sold to Ask %:
Average Days on Market:
[/tab]
[tab label="Condo"]
City Centre Condominium Sold Statistics (All condos: Apartments, townhouses…ect)
Number of Sales: 123
Average List Price: $293,345
Average Sold Price: $285,030
Sold to Ask %: 97%
Average Days on Market: 38
[/tab]
[tab label="Sales" last="yes"]
Sold Properties
No Freehold Sold Properties in September 2014
Sold Condos
1 Webb Dr City Centre $191,500
2 Burnhamthorpe Rd City Centre $195,000
3 Prince Of Wales Dr City Centre $204,500
4 Webb Dr City Centre $210,000
5 Shipp Dr City Centre $218,000
6 Prince Of Wales Dr City Centre $209,000
7 Shipp Dr City Centre $214,000
8 Enfield Pl City Centre $218,000
9 Enfield Pl City Centre $224,000
10 Enfield Pl City Centre $229,000
11 Kaneff Cres City Centre $220,000
12 Enfield Pl City Centre $225,000
13 Enfield Pl City Centre $229,000
14 Rathburn Rd City Centre $227,500
15 Enfield Pl City Centre $229,000
16 Kariya Dr City Centre $233,000
17 Webb Dr City Centre $233,000
18 Rathburn Rd City Centre $232,000
19 Absolute Ave City Centre $237,500
20 Prince Of Wales Dr City Centre $237,500
21 Absolute Ave City Centre $235,000
22 Confederation Pkwy City Centre $240,000
23 Absolute Ave City Centre $242,000
24 Prince Of Wales Dr City Centre $243,000
25 Kariya Dr City Centre $247,000
26 Absolute Ave City Centre $245,000
27 Enfield Pl City Centre $243,500
28 Webb Dr City Centre $240,000
29 Duke Of York Blvd City Centre $246,500
30 Living Arts Dr City Centre $246,000
31 Brickstone Mews City Centre $245,000
32 Burnhamthorpe Rd City Centre $249,000
33 Confederation Pkwy City Centre $251,000
34 Burnhamthorpe Rd City Centre $255,000
35 Princess Royal Dr City Centre $235,000
36 Burnhamthorpe Rd City Centre $255,900
37 Brickstone Mews City Centre $248,000
38 Enfield Pl City Centre $247,000
39 Living Arts Dr City Centre $248,000
40 Living Arts Dr City Centre $254,000
41 Webb Dr City Centre $248,750
42 Webb Dr City Centre $256,500
43 Webb Dr City Centre $254,000
44 Webb Dr City Centre $270,000
45 Kariya Dr City Centre $250,000
46 Webb Dr City Centre $259,000
47 Webb Dr City Centre $259,000
48 Webb Dr City Centre $260,000
49 Absolute Ave City Centre $262,000
50 Elm Dr City Centre $268,700
51 Enfield Pl City Centre $264,000
52 Kariya Dr City Centre $263,000
53 Webb Dr City Centre $262,500
54 Webb Dr City Centre $259,500
55 Webb Dr City Centre $255,000
56 Duke Of York Blvd City Centre $263,000
57 Prince Of Wales Dr City Centre $265,000
58 Webb Dr City Centre $270,000
59 Burnhamthorpe Rd City Centre $268,000
60 Elm Dr City Centre $275,000
61 Prince Of Wales Dr City Centre $275,000
62 Living Arts Dr City Centre $272,500
63 Webb Dr City Centre $272,000
64 Absolute Ave City Centre $260,300
65 Brickstone Mews City Centre $270,000
66 Webb Dr City Centre $270,000
67 Webb Dr City Centre $275,000
68 Burnhamthorpe Rd City Centre $278,000
69 Princess Royal Dr City Centre $272,000
70 Duke Of York Blvd City Centre $278,300
71 Living Arts Dr City Centre $283,000
72 Kariya Dr City Centre $283,000
73 Kariya Dr City Centre $260,000
74 Burnhamthorpe Rd City Centre $285,000
75 Absolute Ave City Centre $280,000
76 Elm Dr City Centre $275,000
77 Burnhamthorpe Rd City Centre $275,000
78 Webb Dr City Centre $283,000
79 Rathburn Rd City Centre $274,900
80 Absolute Ave City Centre $291,500
81 Elm Dr City Centre $290,000
82 Prince Of Wales Dr City Centre $295,000
83 Burnhamthorpe Rd City Centre $297,000
84 Burnhamthorpe Rd City Centre $298,000
85 Webb Dr City Centre $292,000
86 Prince Of Wales Dr City Centre $295,000
87 Burnhamthorpe Rd City Centre $300,000
88 Duke Of York Blvd City Centre $300,000
89 Enfield Pl City Centre $296,000
90 Webb Dr City Centre $304,000
91 Webb Dr City Centre $295,000
92 Brickstone Mews City Centre $310,000
93 Duke Of York Blvd City Centre $313,000
94 Webb Dr City Centre $314,400
95 Brickstone Mews City Centre $315,000
96 Enfield Pl City Centre $323,000
97 Rathburn Rd City Centre $318,000
98 Confederation Pkwy City Centre $312,500
99 Burnhamthorpe Rd City Centre $329,000
100 Living Arts Dr City Centre $332,000
101 Princess Royal Dr City Centre $330,000
102 Burnhamthorpe Rd City Centre $339,900
103 Absolute Ave City Centre $349,000
104 Webb Dr City Centre $345,000
105 Kariya Dr City Centre $336,000
106 Webb Dr City Centre $355,000
107 Princess Royal Dr City Centre $327,000
108 Absolute Ave City Centre $357,000
109 Duke Of York Blvd City Centre $358,000
110 Burnhamthorpe Rd City Centre $351,000
111 Duke Of York Blvd City Centre $362,000
112 Duke Of York Blvd City Centre $374,000
113 Confederation Pkwy City Centre $366,000
114 Duke Of York Blvd City Centre $365,000
115 Duke Of York Blvd City Centre $367,500
116 Absolute Ave City Centre $419,000
117 Absolute Ave City Centre $419,000
118 Webb Dr City Centre $415,000
119 Duke Of York Blvd City Centre $425,000
120 Prince Of Wales Dr City Centre $435,000
121 Duke Of York Blvd City Centre $438,000
122 Absolute Ave City Centre $445,000
123 Duke Of York Blvd City Centre $572,500
[/tab]
[button type="tiny" url="http://www.thevillageguru.ca/mississauga/city-centre/" target="_blank"]Search Homes For Sale in City Centre[/button]
[tab label="Freehold" first="yes"]
Cooksville Freehold Sold Statistics (All Homes with No Condo Fees)
Number of Sales: 31
Average List Price: $262,121
Average Sold Price: $257,342
Sold to Ask %: 98%
Average Days on Market: 29
[/tab]
[tab label="Condo"]
Cooksville Condominium Sold Statistics (All condos: Apartments, townhouses…ect)
Number of Sales:
Average List Price:
Average Sold Price:
Sold to Ask %:
Average Days on Market:
[/tab]
[tab label="Sales" last="yes"]
Sold Properties
1 Whaley Dr Cooksville $480,000
2 Montego Rd Cooksville $482,000
3 Claymeadow Ave Cooksville $545,000
4 Wildgrass Rd Cooksville $514,000
5 Wildgrass Rd Cooksville $510,000
6 Chantenay Dr Cooksville $512,000
7 Gareth Rd Cooksville $510,000
8 Lara Woods Cres Cooksville $530,000
9 Wheatstone Ave Cooksville $555,000
10 Pinemeadow Ave Cooksville $570,000
11 Wildgrass Rd Cooksville $585,000
12 Paisley Blvd Cooksville $627,000
13 North Service Rd Cooksville $625,000
14 Paisley Blvd Cooksville $632,500
15 Cliff Rd Cooksville $681,000
16 Whitchurch Mews Cooksville $685,500
17 Abruz Blvd Cooksville $782,000
18 Dickson Rd Cooksville $935,000
19 Castlestone Crt Cooksville $1,071,500
Sold Condos
1 King St Cooksville $172,500
2 Hillcrest Ave Cooksville $172,000
3 Confederation Pkwy Cooksville $172,000
4 Hillcrest Ave Cooksville $183,000
5 Elmcreek Rd Cooksville $190,000
6 Shoreline Dr Cooksville $202,000
7 Hillcrest Ave Cooksville $207,000
8 Hillcrest Ave Cooksville $206,500
9 Argyle Rd Cooksville $212,500
10 Kirwin Ave Cooksville $211,000
11 Argyle Rd Cooksville $210,000
12 Hillcrest Ave Cooksville $217,000
13 Hillcrest Ave Cooksville $220,000
14 Kirwin Ave Cooksville $210,000
15 Kirwin Ave Cooksville $220,000
16 Hillcrest Ave Cooksville $220,500
17 Hillcrest Ave Cooksville $220,000
18 Hillcrest Ave Cooksville $217,000
19 Argyle Rd Cooksville $220,000
20 Hillcrest Ave Cooksville $229,000
21 Hillcrest Ave Cooksville $230,000
22 King St Cooksville $234,000
23 Elmcreek Rd Cooksville $300,000
24 Shoreline Dr Cooksville $340,000
25 Neighbourhood Circ Cooksville $345,000
26 Elmcreek Rd Cooksville $362,500
27 Shoreline Dr Cooksville $363,000
28 Shoreline Dr Cooksville $363,000
29 Kirwin Ave Cooksville $390,000
30 Hensall Circ Cooksville $463,500
31 Shoreline Dr Cooksville $474,900
[/tab]
[button type="tiny" url="http://www.thevillageguru.ca/mississauga/cooksville/" target="_blank"]Search Homes For Sale in Cooksville[/button]
Mississauga Valleys Real Estate
[tab label="Freehold" first="yes"]
Mississauga Valleys Freehold Sold Statistics (All Homes with No Condo Fees)
Number of Sales: 24
Average List Price: $293,134
Average Sold Price: $284,354
Sold to Ask %: 97%
Average Days on Market: 46
[/tab]
[tab label="Condo"]
Mississauga Valleys Condominium Sold Statistics (All condos: Apartments, townhouses…ect)
Number of Sales:
Average List Price:
Average Sold Price:
Sold to Ask %:
Average Days on Market:
[/tab]
[tab label="Sales" last="yes"]
Sold Properties
1 Green Meadow Cres Mississauga Valleys $395,000
2 Trisha Downs Mississauga Valleys $475,000
3 Lana Terr Mississauga Valleys $455,000
4 Ginger Downs Dwns Mississauga Valleys $457,000
5 Rhonda Valley Dr Mississauga Valleys $487,000
6 Lara Woods Mississauga Valleys $485,000
7 Daralea Hts Mississauga Valleys $515,000
8 Lara Woods Cres Mississauga Valleys $527,000
9 Yale Rd Mississauga Valleys $570,000
10 Silver Creek Blvd Mississauga Valleys $623,000
11 Vermouth Ave Mississauga Valleys $740,000
Sold Condos
1 Elm Dr Mississauga Valleys $210,000
2 Kaneff Cres Mississauga Valleys $217,000
3 Kaneff Cres Mississauga Valleys $235,500
4 Kaneff Cres Mississauga Valleys $230,000
5 Mississauga Valley Blvd Mississauga Valleys $233,000
6 Mississauga Valley Blvd Mississauga Valleys $237,500
7 Mississauga Valley Blvd Mississauga Valleys $253,000
8 Mississauga Valley Blvd Mississauga Valleys $235,000
9 Lolita Gdns Mississauga Valleys $250,000
10 Mississauga Valley Blvd Mississauga Valleys $272,000
11 Elm Dr Mississauga Valleys $280,000
12 Kaneff Cres Mississauga Valleys $287,000
13 Mississauga Valley Blvd Mississauga Valleys $285,000
14 Mississauga Valley Blvd Mississauga Valleys $308,000
15 Lolita Gdns Mississauga Valleys $300,000
16 Lolita Gdns Mississauga Valleys $305,000
17 Mississauga Valley Blvd Mississauga Valleys $302,000
18 Mississauga Valley Blvd Mississauga Valleys $315,000
19 Mississauga Valley Blvd Mississauga Valleys $305,000
20 Kaneff Cres Mississauga Valleys $312,500
21 Vermouth Ave Mississauga Valleys $325,000
22 Kaneff Cres Mississauga Valleys $340,000
23 Mississauga Valley Blvd Mississauga Valleys $348,000
24 Bloor St Mississauga Valleys $350,000
25 Mississauga Valley Blvd Mississauga Valleys $342,000
[/tab]
[button type="tiny" url="http://www.thevillageguru.ca/index.asp?PageAction=searchresult&SortOrder=highest&SearchType=&searchDetails=Mississauga+Valleys" target="_blank"]Search Homes For Sale in Mississauga Valleys[/button]
[tab label="Freehold" first="yes"]
Hurontario Freehold Sold Statistics (All Homes with No Condo Fees)
Number of Sales: 28
Average List Price: $599,078
Average Sold Price: $588,546
Sold to Ask %: 98%
Average Days on Market: 22
[/tab]
[tab label="Condo"]
Hurontario Condominium Sold Statistics (All condos: Apartments, townhouses…ect)
Number of Sales: 43
Average List Price: $304,911
Average Sold Price: $296,586
Sold to Ask %: 97%
Average Days on Market: 29
[/tab]
[tab label="Sales" last="yes"]
Sold Properties
1 Ashprior Ave Hurontario $431,000
2 Leatherleaf Dr Hurontario $451,000
3 Cortina Cres Hurontario $465,000
4 Tiz Rd Hurontario $480,000
5 Boardwalk Dr Hurontario $480,000
6 Hollymount Dr Hurontario $492,000
7 Whistler Cres Hurontario $510,000
8 James Austin Dr Hurontario $517,000
9 Candlestick Circ Hurontario $550,000
10 Astwell Ave Hurontario $545,000
11 James Austin Dr Hurontario $571,500
12 Coach Dr Hurontario $569,000
13 Centretown Way Hurontario $567,000
14 Breton Ave Hurontario $589,000
15 Sunray Dr Hurontario $582,000
16 Washago Cres Hurontario $595,000
17 Antelope Cres Hurontario $618,000
18 Full Moon Circ Hurontario $610,000
19 Heritage Hills Blvd Hurontario $580,000
20 Kingsbridge Garden Circ Hurontario $645,000
21 Richborough Dr Hurontario $665,000
22 Baggetta Cres Hurontario $679,800
23 Ojibway Tr Hurontario $650,000
24 Huntington Ridge Dr Hurontario $700,000
25 Fairwind Dr Hurontario $730,000
26 Yorkminster Cres Hurontario $710,000
27 Grand Highland Way Hurontario $721,000
28 Whitelodge Cres Hurontario $776,000
Sold Condos
1 Bristol Rd Hurontario $165,000
2 Trailwood Dr Hurontario $200,000
3 Bristol Rd Hurontario $215,000
4 Trailwood Dr Hurontario $216,000
5 Tucana Crt Hurontario $221,000
6 Bristol Rd Hurontario $221,000
7 Bristol Rd Hurontario $218,000
8 Forum Dr Hurontario $227,900
9 Tucana Crt Hurontario $228,800
10 Tucana Crt Hurontario $216,500
11 Trailwood Dr Hurontario $233,000
12 Trailwood Dr Hurontario $228,000
13 Bristol Rd Hurontario $226,500
14 Constellation Dr Hurontario $239,500
15 Bristol Rd Hurontario $240,000
16 Constellation Dr Hurontario $250,000
17 Trailwood Dr Hurontario $251,500
18 Trailwood Dr Hurontario $255,000
19 Eglinton Ave Hurontario $266,000
20 Constellation Dr Hurontario $273,500
21 Bristol Rd Hurontario $279,999
22 Bristol Rd Hurontario $285,000
23 Kingsbridge Garden Circ Hurontario $300,000
24 Kingsbridge Garden Circ Hurontario $320,000
25 Barondale Dr Hurontario $305,000
26 Kingsbridge Garden Circ Hurontario $313,500
27 Eglinton Ave Hurontario $310,500
28 Bristol Rd Hurontario $328,000
29 Kingsbridge Garden Circ Hurontario $328,500
30 Bristol Rd Hurontario $325,000
31 Absolute Ave Hurontario $330,000
32 Kingsbridge Garden Circ Hurontario $336,000
33 Kingsbridge Garden Circ Hurontario $355,000
34 Steddick Crt Hurontario $367,500
35 Strathaven Dr Hurontario $395,000
36 Acorn Pl Hurontario $390,000
37 Barondale Dr Hurontario $380,000
38 Kingsbridge Garden Circ Hurontario $366,000
39 Constellation Dr Hurontario $389,000
40 Bristol Rd Hurontario $400,000
41 Albina Way Hurontario $432,000
42 Acorn Pl Hurontario $455,000
43 Regents Terr Hurontario $470,000
[/tab]
[button type="tiny" url="http://www.thevillageguru.ca/mississauga/hurontario/" target="_blank"]Search Homes For Sale in Hurontario[/button]
 [ts_fab]
[srp widget_title="Related Posts" post_limit="4″ post_content_type="excerpt" post_random="yes" post_link_excerpt="yes" post_date="no" post_author_url="no" post_category_link="no" category_include="156,160″ category_autofilter="yes"]
https://thevillageguru.com/wp-content/uploads/2014/10/Port-Credit-Real-Estate.jpg
620
1000
The Village Guru
https://thevillageguru.com/wp-content/uploads/2017/11/VG-Logo-Header-.png
The Village Guru
2014-10-22 10:26:23
2018-11-16 14:04:46
Mississauga Real Estate Market Update: October 2014