My recent article about What to do if your Home Buying Budget is under $500,000 resonated with lot of people, especially when I posted it on Facebook. I thought, why not take this a step further and show you where you can buy, even if your budget it tight. And although I have some very detailed and factual pages about each neighbourhood, I want to write this piece as if we were sitting down together for a cup of coffee, and tell you my personal thoughts about each area. In this instalment, let's turn our focus to Meadowvale.
Why Meadowvale?
I wanted to start with Meadowvale because it's one of the best kept secrets of Mississauga. To boot, it once had a fairly shady reputation, so if you ever have heard of Meadowvale, you probably didn't hear anything nice. When I was growing up in Erin Mills in the 80s and 90s, you just didn't go to Meadowvale. There was no reason. There was no Meadowvale Town Centre as you see it today, and we had our own stores, rec centre and good transit. At at a time when most neighbourhoods were quite affordable, why on earth would you choose to live there?
Young Families are Changing the Scene
Fast forward 20 years, and Meadowvale has been experiencing a rebirth and a new energy. Many of the original owners are cashing out and moving away, while hundreds of young families are moving in. Over the last 5 years, I have watched countless neglected homes receive new love with exterior facelifts and dumpsters placed in driveways while kitchens and baths are being gutted and updated. Prices have risen dramatically but they are still more affordable than the rest of the city, given that it's further north and Meadowvale has only just begun to rise in desirability.

It is a high density area, with many apartment rentals and condo town homes. What you will see though, if you drive around, is that they are extremely well maintained. Many of the apartments have received the modern glass balconies and full gardens have been planted throughout. The owners of Meadowvale have a fresh energy and desire to make it the best it can be.
Are You Feeling a little Cramped for Space?
A bonus of the area are the larger lots, endless walking trails and 2 lakes that are almost completely unknown to most. Even the city has invested in Meadowvale, with an award winning recreation centre that is a strong example of modern planning and design.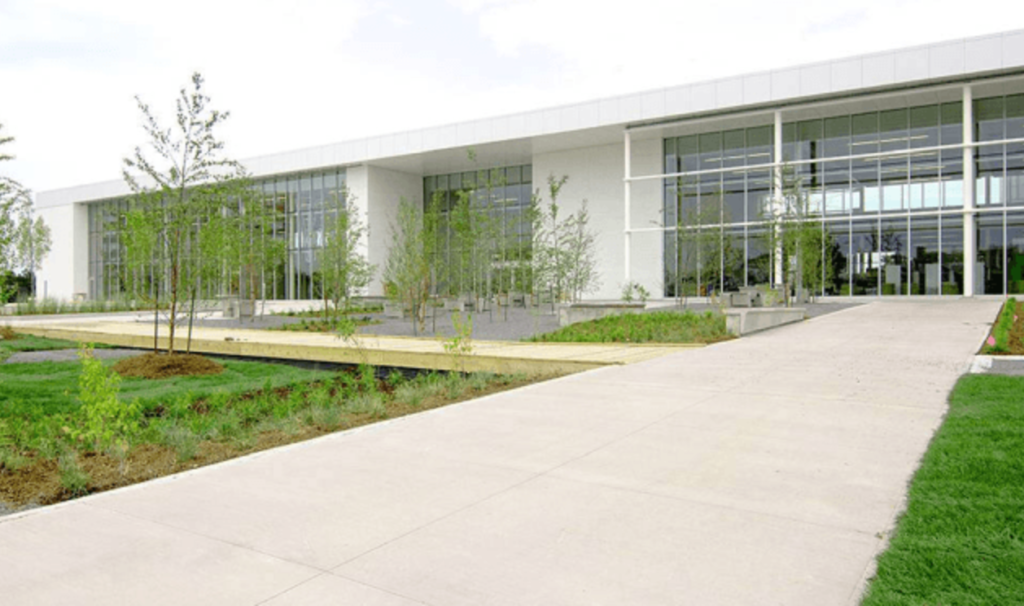 Nestled on the edge of lake Aquitaine, you can take advantage a fitness circuit around the lake. Bike trails connect you to lake Wabukayne further south.
Although Lisgar is technically a different neighbourhood because it was built much later, we all enjoy the same amenities, parks and recreation. The new Union Park off Aquitaine is a fantastic spot for kids young and old, with ever-busy skateboard ramps, basketball courts, splash pad and playground. My kids have enjoyed Lisgar Fields for many summers, with another splash pad, sand pit and climbing gym. If you are looking to have an active outdoor lifestyle, Meadowvale is one of the best areas of the entire city to do so.
School Secrets of the South End
All of the schools in Meadowvale are fine, and no matter where you live, your child can join clubs, participate in activities and get accepted into any University with the right marks. I promise that OCAS does not tear up applications from students who attended Meadowvale High School. But there are a few little know advantages to the south east end of Meadowvale. If you live east of Glen Erin and South of Montevideo, which is quite a small section, your child is eligible to attend Streetsville Secondary School which has always performed well year over year. If you live south of Montevideo road and east of Winston Churchill, your child can attend St Aloysius Gonzaga, which year after is a top school for all of Mississauga. And any student can apply to attend Catholic High School, it is not restricted to those in the Catholic School Board.
What About Demographics?
One of the best things I love about Meadowvale is the mix. It is a warm, welcoming place for all. I personally don't think it's ideal when neighbourhoods are heavily populated by any one group; be that caucasians, asians or muslims. Meadowvale is one of the few areas that have a healthy mix of Spanish/Portuguese, Eastern European, Black, Middle Eastern, and Caucasian. This does matter to some people so I think it's important to say. If you want to live in a homogenous neighbourhood, there are other areas of Mississauga that are better suited.
It is still is a working class villlage, but one of the best things I see when I pick up my kids from school is all of the grandparents there to pick up their grandkids. PLASP is not overflowing at max capacity. It is a family oriented village, and the sense of community is stronger than it ever has been.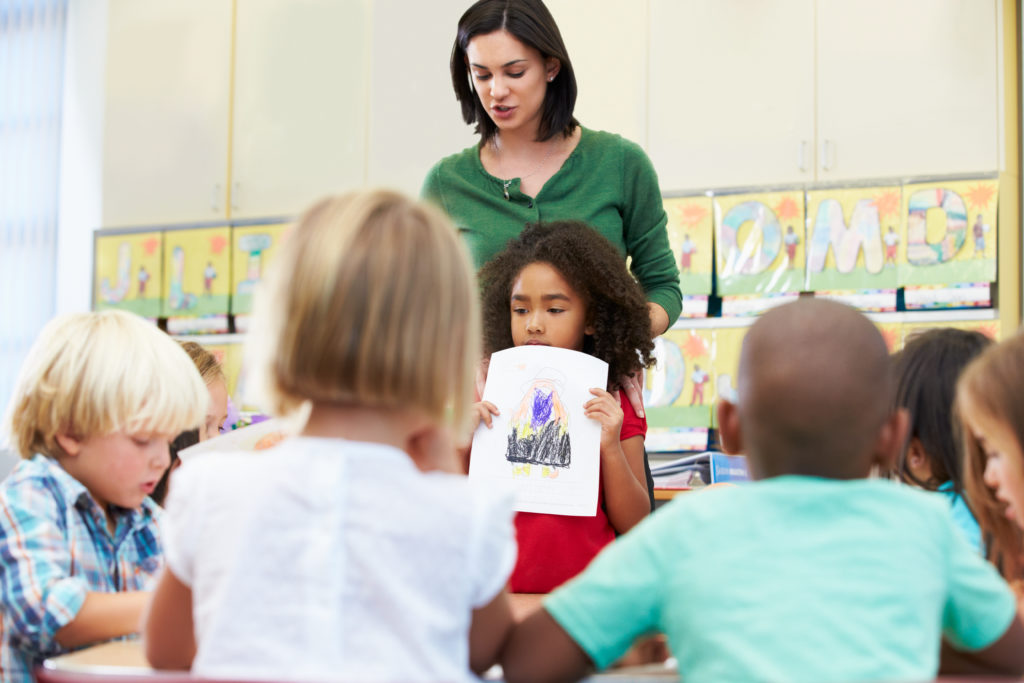 There are a high proportion of rentals in Meadowvale, and that's also something you should know. Due to transit and amenities it has always been designed to service the needs of renters. More rental apartments have also just recently been approved around lake Aquitaine. But what I do like, aside from the level of their upkeep compared to other rentals in the city, is that they are well built apartments and town homes. You will see very few basement apartments here. There are other areas like Credit Woodlands, Clarkson, Huron Park and South Erin Mills where the homes were designed perfectly to accommodate basement apartments, which then affects the population of those residential streets. In Meadowvale, the homes are mostly single family, and so the streets are quiet, not overrun by too many cars or people coming and going. It truly is a nice safe place for your kids to play.
We say a-loo-mi-num, They say a-loo-min-ee-yum
My wife forces me to watch my fair share of British home improvement shows. My favourite part is how they pronounce aluminum. So all too often I make a joke in passing to my buyers about aloomineeyum, and they don't get it. They think i'm nuts. But what's serious is all this talk of copper vs aluminum wiring. You need to know that in Meadowvale, half the homes have aluminum wiring. For a short period in the 1970's, the price of copper spiked out of control, and builders started looked for alternate wiring options. So in any 1970's neighbourhood you will likely encounter this issue, it's not just Meadowvale.
So why are people so scared about this? Yes, if owners have clearly done renovations that they clearly have not gotten permits for, then there's a good chance copper has been mixed with aluminum, and if the aluminum has been messed with, it can be a risk. Whenever one wants to make changes or additions to electrical, the OLD wiring should be replaced. We can do our due diligence when we see a home that's raising these kinds of questions. BUT, if the entire home is wired with aluminum, AND the outlets are the proper aluminum wire outlets, AND the house hasn't been hacked into by previous permit-less home owners, there is nothing to fear. You CAN get insurance on aluminum wiring. Sometimes we do an ESA audit. We always do proper research and ask the right questions to do our due diligence.
Il n'y a pas une en suite? Ce n'est pas possible!
The second challenge to many of the homes in Meadowvale is that often there is no en-suite bathroom with a shower. That is a deal breaker for many, many people. Honestly, I think my family has survived because we have 3 boys. For every 30 minutes my wife takes in the bathroom, all 4 of us men require about 4.2 minutes. So she's never waiting to use the bathroom. It's basically hers. When we were thinking of buying the home, we had a serious discussion about it, whether it would hurt resale in the future and if it would work for us. My wife was the one who said she was fine with it, and was willing to do things to make it work. For example, she has her make-up / hair drying table in our bedroom by a large window, so that she doesn't have to be in the bathroom to do those things. But the truth is; happy wife, happy life, so it's important to decide if you're willing to make an adjustment to this or not.
Is My Bias Showing?
Yes, I am a little biased about Meadowvale, because this is where I call home…for the same reason you might decide to call it home too. At the time we bought as a couple, we weren't thinking schools, or trees, or big backyards, or quiet streets. We just wanted to own something. But as the kids were born and as they get older, the benefits of this area keep growing. We have friends in Burlington, Oakville and other areas of Mississauga, and we are the only family who can send our kids outside to find neighbour kids to play with until dinner. It reminds me of my childhood and I'm so happy my kids get to experience it as well. We thought we'd be in and out of Meadowvale in 3 years, and 10 years later, we are the ones welcoming the new young families on our street.
So this article is not just what I know as a real estate broker, but what I know as a resident. I have no regrets living here, and getting to know all of the wonderful friends and neighbours we have met along the way. So if you are a young family, perhaps willing to roll up your sleeves to do a little cosmetic work on a home, Meadowvale is a great option for you.
---
Are you looking to work with a buyer agent who will provide you sound advice and a systemized approach to buying your next home? 
Tell us about your home buying goals how you want us to provide an experience that exceeds all of your expectations. If you're looking for real service, we're looking for you.
---
https://thevillageguru.com/wp-content/uploads/2013/03/IMG_2596.png
2448
3264
The Village Guru
https://thevillageguru.com/wp-content/uploads/2017/11/VG-Logo-Header-.png
The Village Guru
2017-01-25 18:30:16
2017-11-10 20:31:42
Why You Should Live in Meadowvale