Mississauga Real Estate Market Update
October was another strong month for real estate sales in Mississauga and the GTA, with the number of sales up 7.7% and the average price up 8.9% over the same time last year. Continuing the trend that has been going strong for sometime now, Freehold homes- Detached, Semi Detached and Row Town Houses made the biggest increase telling us that buyers prefer homes without condo fees.
Below are the sales stats by Mississauga Neighbourhood for October 2014. If you want more detail regarding a specific area or home style, or are looking to make a move let's talk!
Mississauga Lakeshore Communities 
[tab label="Freehold" first="yes"]
Port Credit Freehold Sold Statistics (All Homes with No Condo Fees)
Number of Sales: 5
Average List Price: $948,788
Average Sold Price: $36,700
Sold to Ask %: 100%
Average Days on Market: 16
[/tab]
[tab label="Condo"]
Port Credit Condominium Sold Statistics (All condos: Apartments, townhouses…ect)
Number of Sales: 8
Average List Price: $572,375
Average Sold Price: $557,250
Sold to Ask %: 98%
Average Days on Market: 46
[/tab]
[tab label="Sales" last="yes"]
Sold Properties
1 Wesley Ave Port Credit $557,500
2 Wesley Ave Port Credit $780,000
3 Cumberland Dr Port Credit $931,000
4 Pine Ave Port Credit $1,015,000
5 Onaway Rd Port Credit $1,400,000
Sold Condos
1 Queen St Port Credit $267,000
2 Queen St Port Credit $312,000
3 High St Port Credit $465,000
4 High St Port Credit $460,000
5 High St Port Credit $520,000
6 Wesley Ave Port Credit $634,000
7 High St Port Credit $760,000
8 St. Lawrence Dr Port Credit $1,040,000
[/tab]
[button type="tiny" url="http://www.thevillageguru.ca/mississauga/port-credit/" target="_blank"]Search Homes For Sale in Port Credit[/button]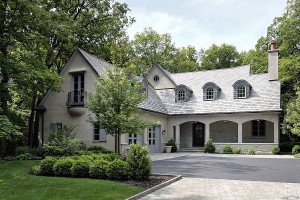 [tab label="Freehold" first="yes"]
Lorne Park Freehold Sold Statistics (All Homes with No Condo Fees)
Number of Sales: 31
Average List Price: $1,448,060
Average Sold Price: $1,366,489
Sold to Ask %: 97%
Average Days on Market: 28
[/tab]
[tab label="Condo"]
Lorne Park Condominium Sold Statistics (All condos: Apartments, townhouses…ect)
Number of Sales: 1
Average List Price: $550,000
Average Sold Price: $547,000
Sold to Ask %: 99%
Average Days on Market: 18
[/tab]
[tab label="Sales" last="yes"]
Sold Properties
1 Kos Blvd Lorne Park $387,000
2 Sweetwater Cres Lorne Park $555,000
3 Lorne Park Rd Lorne Park $600,000
4 Wembury Rd Lorne Park $742,000
5 Bramblewood Lane Lorne Park $850,000
6 Wedmore Way Lorne Park $750,000
7 Chriseden Dr Lorne Park $855,000
8 Mesa Cres Lorne Park $845,000
9 Crestdale Rd Lorne Park $870,000
10 Wembury Rd Lorne Park $852,000
11 Onondaga Pl Lorne Park $890,000
12 Calumet Pl Lorne Park $951,000
13 Crombie Rd Lorne Park $920,000
14 Balboa Dr Lorne Park $950,000
15 Cochise Cres Lorne Park $923,163
16 Springhill Dr Lorne Park $990,000
17 Streambank Dr Lorne Park $1,060,000
18 Chasehurst Dr Lorne Park $1,125,000
19 Bramsey Dr Lorne Park $1,160,000
20 Hidden Grove Lane Lorne Park $1,200,000
21 Whiteoaks Ave Lorne Park $1,250,000
22 Sangster Ave Lorne Park $1,361,000
23 Glen Rd Lorne Park $1,450,000
24 Birchview Dr Lorne Park $1,415,000
25 Birchwood Dr Lorne Park $1,600,000
26 Vanessa Cres Lorne Park $2,135,000
27 Mississauga Rd Lorne Park $2,000,000
28 Mississauga Rd Lorne Park $2,275,000
29 Elite Rd Lorne Park $2,600,000
30 Whiteoaks Ave Lorne Park $3,850,000
31 Lynnrod Crt Lorne Park $4,950,000
Sold Condos
1 Queen St Lorne Park $547,000
[/tab]
[button type="tiny" url="http://www.thevillageguru.ca/mississauga/lorne-park/" target="_blank"]Search Homes For Sale in Lorne Park[/button]
[tab label="Freehold" first="yes"]
Mineola Freehold Sold Statistics (All Homes with No Condo Fees)
Number of Sales: 12
Average List Price: $1,197,467
Average Sold Price: $1,164,292
Sold to Ask %: 98%
Average Days on Market: 21
[/tab]
[tab label="Condo"]
Mineola Condominium Sold Statistics (All condos: Apartments, townhouses…ect)
Number of Sales: 1
Average List Price: $540,000
Average Sold Price: $530,000
Sold to Ask %: 98%
Average Days on Market: 48
[/tab]
[tab label="Sales" last="yes"]
Sold Properties
1 Claredale Rd Mineola $505,000
2 Northhaven Dr Mineola $625,000
3 Arbor Rd Mineola $600,000
4 Eaglewood Blvd Mineola $615,000
5 Mineola Rd Mineola $805,000
6 Lochlin Tr Mineola $820,000
7 Kenmuir Ave Mineola $991,507
8 Canterbury Rd Mineola $1,210,000
9 Indian Valley Tr Mineola $1,550,000
10 Milton Ave Mineola $1,650,000
11 Glenburnie Rd Mineola $1,750,000
12 Indian Valley Tr Mineola $2,850,000
Sold Condos
1 South Service Rd Mineola $530,000
[/tab]
[button type="tiny" url="http://www.thevillageguru.ca/mississauga/mineola/" target="_blank"]Search Homes For Sale in Mineola[/button]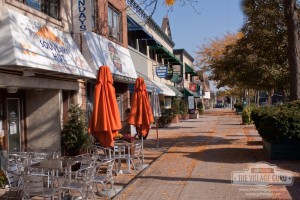 [tab label="Freehold" first="yes"]
Clarkson Freehold Sold Statistics (All Homes with No Condo Fees)
Number of Sales: 28
Average List Price: $604,336
Average Sold Price: $588,555
Sold to Ask %: 98%
Average Days on Market: 27
[/tab]
[tab label="Condo"]
Clarkson Condominium Sold Statistics (All condos: Apartments, townhouses…ect)
Number of Sales: 15
Average List Price: $433,080
Average Sold Price: $419,087
Sold to Ask %: 97%
Average Days on Market: 31
[/tab]
[tab label="Sales" last="yes"]
Sold Properties
1 Balsam Ave Clarkson $270,000
2 Bray Crt Clarkson $346,000
3 Wiseman Crt Clarkson $394,530
4 Banwell Rd Clarkson $405,000
5 Sandgate Cres Clarkson $392,000
6 Wiseman Crt Clarkson $391,500
7 Brookhurst Rd Clarkson $399,900
8 Nigel Rd Clarkson $399,900
9 Sherhill Dr Clarkson $424,000
10 Padstow Cres Clarkson $426,000
11 Zante Cres Clarkson $459,000
12 Silverberry Cres Clarkson $467,000
13 Hobbs Cres Clarkson $475,000
14 Sherhill Dr Clarkson $500,000
15 Lewisham Dr Clarkson $545,000
16 Andros Blvd Clarkson $533,000
17 Bonner Rd Clarkson $576,000
18 Constable Rd Clarkson $573,000
19 Hartington Crt Clarkson $599,000
20 Lewisham Dr Clarkson $599,900
21 Delaney Dr Clarkson $662,000
22 Birch Cres Clarkson $630,000
23 Constable Rd Clarkson $650,000
24 Lenarthur Dr Clarkson $761,800
25 Bridgestone Lane Clarkson $960,000
26 Clarkson Rd Clarkson $1,100,000
27 Petrie Way Clarkson $1,190,000
28 Bexhill Rd Clarkson $1,350,000
Sold Condos
1 Bonnymede Dr Clarkson $197,000
2 Bromsgrove Rd Clarkson $241,400
3 Bromsgrove Rd Clarkson $244,000
4 Bromsgrove Rd Clarkson $247,500
5 Inverhouse Dr Clarkson $246,000
6 Bromsgrove Rd Clarkson $280,000
7 Bromsgrove Rd Clarkson $273,000
8 Bromsgrove Rd Clarkson $302,500
9 Southdown Rd Clarkson $340,000
10 Bromsgrove Rd Clarkson $359,900
11 Walden Circ Clarkson $385,000
12 Walden Circ Clarkson $451,000
13 Southdown Rd Clarkson $612,000
14 Christopher Rd Clarkson $807,000
15 Southdown Rd Clarkson $1,300,000
[/tab]
[button type="tiny" url="http://www.thevillageguru.ca/mississauga/clarkson/" target="_blank"]Search Homes For Sale in Clarkson[/button]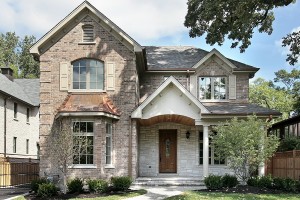 [tab label="Freehold" first="yes"]
Lakeview Freehold Sold Statistics (All Homes with No Condo Fees)
Number of Sales: 22
Average List Price: $757,013
Average Sold Price: $739,294
Sold to Ask %: 98%
Average Days on Market: 42
[/tab]
[tab label="Condo"]
Lakview Condominium Sold Statistics (All condos: Apartments, townhouses…ect)
Number of Sales: 8
Average List Price: $354,499
Average Sold Price: $348,875
Sold to Ask %: 98%
Average Days on Market: 25
[/tab]
[tab label="Sales" last="yes"]
Sold Properties
1 Alexandra Ave Lakeview $510,000
2 North Service Rd Lakeview $495,000
3 Fourth St Lakeview $530,000
4 Muir Rd Lakeview $605,000
5 Northmount Ave Lakeview $627,000
6 Muir Rd Lakeview $625,750
7 First St Lakeview $629,000
8 Montbeck Cres Lakeview $638,000
9 Denise Rd Lakeview $635,000
10 Courtland Cres Lakeview $630,000
11 Applewood Rd Lakeview $650,000
12 Clearwater Dr Lakeview $705,222
13 Melton Dr Lakeview $685,000
14 Liveoak Dr Lakeview $700,000
15 Goodwin Rd Lakeview $740,000
16 Northmount Ave Lakeview $750,000
17 Hedge Dr Lakeview $817,000
18 Atwater Ave Lakeview $829,500
19 Melton Dr Lakeview $860,000
20 Laughton Ave Lakeview $858,000
21 Eastmount Ave Lakeview $1,030,000
22 Goodwin Rd Lakeview $1,715,000
Sold Condos
1 Lakeshore Rd Lakeview $252,000
2 Parkwest Pl Lakeview $264,000
3 Parkwest Pl Lakeview $285,000
4 Lakeshore Rd Lakeview $285,000
5 Parkwest Pl Lakeview $359,000
6 Village Green Blvd Lakeview $450,000
7 Village Green Blvd Lakeview $441,000
8 Village Green Blvd Lakeview $455,000
[/tab]
[button type="tiny" url="http://www.thevillageguru.ca/mississauga/lakeview/" target="_blank"]Search Homes For Sale in Lakeview[/button]
West Mississauga Communities
[tab label="Freehold" first="yes"]
Streetsville Freehold Sold Statistics (All Homes with No Condo Fees)
Number of Sales: 9
Average List Price: $624,656
Average Sold Price: $611,333
Sold to Ask %: 98%
Average Days on Market: 29
[/tab]
[tab label="Condo"]
Streetsville Condominium Sold Statistics (All condos: Apartments, townhouses…ect)
Number of Sales: 4
Average List Price: $460,800
Average Sold Price: $450,700
Sold to Ask %: 98%
Average Days on Market: 30
[/tab]
[tab label="Sales" last="yes"]
Sold Properties
1 Bonham Blvd Streetsville $428,000
2 Bonham Blvd Streetsville $475,000
3 Ardsley St Streetsville $580,000
4 Vista Blvd Streetsville $557,000
5 Joymar Dr Streetsville $587,000
6 Plainsman Rd Streetsville $650,000
7 Queen St Streetsville $600,000
8 Shady Lawn Crt Streetsville $808,000
9 Beejay Crt Streetsville $817,000
Sold Condos
1 Falconer Dr Streetsville $275,000
2 Falconer Dr Streetsville $319,000
3 Falconer Dr Streetsville $458,800
4 Church St Streetsville $750,000
[/tab]
[button type="tiny" url="http://www.thevillageguru.ca/mississauga/streetsville/" target="_blank"]Search For Homes For Sale in Streetsville[/button]
[tab label="Freehold" first="yes"]
Central Erin Mills Freehold Sold Statistics (All Homes with No Condo Fees)
Number of Sales: 25
Average List Price: $855,473
Average Sold Price: $842,668
Sold to Ask %: 99%
Average Days on Market: 17
[/tab]
[tab label="Condo"]
Central Erin Mills Condominium Sold Statistics (All condos: Apartments, townhouses…ect)
Number of Sales: 23
Average List Price: $360,247
Average Sold Price: $355,843
Sold to Ask %: 98%
Average Days on Market: 24
[/tab]
[tab label="Sales" last="yes"]
Sold Properties
1 Lindholm Cres Central Erin Mills $430,200
2 Bay Villa Ave Central Erin Mills $540,000
3 Kimbermount Ave Central Erin Mills $470,000
4 Bankside Dr Central Erin Mills $548,000
5 Dalebrook Cres Central Erin Mills $594,000
6 Gardenview Cres Central Erin Mills $636,000
7 Bankside Dr Central Erin Mills $670,000
8 Chorley Pl Central Erin Mills $657,500
9 Raglan Crt Central Erin Mills $650,000
10 Tayside Cres Central Erin Mills $648,000
11 Dalebrook Cres Central Erin Mills $733,000
12 Glen Erin Dr Central Erin Mills $735,000
13 Bell Harbour Dr Central Erin Mills $735,000
14 Bell Harbour Dr Central Erin Mills $735,000
15 Mcfarren Blvd Central Erin Mills $748,000
16 Mcfarren Blvd Central Erin Mills $785,000
17 Mcfarren Blvd Central Erin Mills $856,000
18 Peacock Dr Central Erin Mills $820,000
19 Mcfarren Blvd Central Erin Mills $901,000
20 Elgar Crt Central Erin Mills $905,000
21 Coulson Crt Central Erin Mills $1,150,000
22 Mississauga Rd Central Erin Mills $1,215,000
23 Mississauga Rd Central Erin Mills $1,305,000
24 Forest Hill Dr Central Erin Mills $1,400,000
25 Tiffany Crt Central Erin Mills $2,200,000
Sold Condos1 Erin Centre Blvd Central Erin Mills $206,000
1 Kimbermount Ave Central Erin Mills $208,000
2 Erin Centre Blvd Central Erin Mills $217,000
3 Kimbermount Ave Central Erin Mills $241,500
4 Glen Erin Dr Central Erin Mills $252,000
5 Kimbermount Ave Central Erin Mills $247,000
6 Glen Erin Dr Central Erin Mills $255,000
7 Erin Centre Blvd Central Erin Mills $285,500
8 Erin Centre Blvd Central Erin Mills $303,000
9 Erin Centre Blvd Central Erin Mills $307,000
10 Glen Erin Dr Central Erin Mills $348,500
11 Glen Erin Dr Central Erin Mills $355,000
12 Glen Erin Dr Central Erin Mills $380,000
13 Palmerston Cres Central Erin Mills $410,000
14 Greensboro Dr Central Erin Mills $398,000
15 Glen Erin Dr Central Erin Mills $405,000
16 Glen Erin Dr Central Erin Mills $429,000
17 Palmerston Cres Central Erin Mills $421,888
18 Mcfarren Blvd Central Erin Mills $441,000
19 Glen Erin Dr Central Erin Mills $425,000
20 Glen Erin Dr Central Erin Mills $470,000
21 Glen Erin Dr Central Erin Mills $445,000
22 Glen Erin Dr Central Erin Mills $460,000
23 Glen Erin Dr Central Erin Mills $480,000
[/tab]
[button type="tiny" url="http://www.thevillageguru.ca/mississauga/central-erin-mills/" target="_blank"]Search Homes For Sale in Central Erin Mills[/button]
[tab label="Freehold" first="yes"]
South Erin Mills Freehold Sold Statistics (All Homes with No Condo Fees)
Number of Sales: 28
Average List Price: $650,421
Average Sold Price: $639,807
Sold to Ask %: 99%
Average Days on Market: 16
[/tab]
[tab label="Condo"]
South Erin Mills Condominium Sold Statistics (All condos: Apartments, townhouses…ect)
Number of Sales: 19
Average List Price: $483,273
Average Sold Price: $474,618
Sold to Ask %: 98%
Average Days on Market: 21
[/tab]
[tab label="Sales" last="yes"]
Sold Properties
1 Remea Crt Erin Mills $455,600
2 Council Ring Rd Erin Mills $425,000
3 Grindstone Crt Erin Mills $467,000
4 Romark Mews Erin Mills $474,000
5 Ash Row Cres Erin Mills $470,000
6 Windjammer Rd Erin Mills $488,000
7 Pheasant Run Erin Mills $505,000
8 Osbourne Rd Erin Mills $521,500
9 Wilmar Cres Erin Mills $530,000
10 Romark Mews Erin Mills $545,000
11 Bertrand Rd Erin Mills $551,000
12 Bertrand Rd Erin Mills $574,000
13 Council Ring Rd Erin Mills $600,000
14 Blue Beech Cres Erin Mills $587,000
15 Renfrew Cres Erin Mills $600,000
16 Taffey Cres Erin Mills $617,500
17 Bertrand Rd Erin Mills $617,000
18 Dolson Crt Erin Mills $641,000
19 Taffey Cres Erin Mills $681,000
20 Barwell Rd Erin Mills $678,500
21 Buttonbush Cres Erin Mills $741,500
22 Folkway Dr Erin Mills $705,000
23 Marmac Cres Erin Mills $811,000
24 Snow Bunting Crt Erin Mills $822,000
25 Marmac Cres Erin Mills $839,000
26 Greenbower Crt Erin Mills $860,000
27 Baird Crt Erin Mills $933,000
28 Summit Crt Erin Mills $1,175,000
Sold Condos
1 Glen Erin Dr Erin Mills $214,340
2 Erin Centre Blvd Erin Mills $220,000
3 Burnhamthorpe Rd Erin Mills $250,000
4 Burnhamthorpe Rd Erin Mills $290,000
5 South Millway Erin Mills $326,000
6 Glen Erin Dr Erin Mills $345,500
7 South Millway Erin Mills $364,000
8 Council Ring Rd Erin Mills $375,000
9 South Millway Dr Erin Mills $377,000
10 South Millway Rd Erin Mills $434,900
11 Thomas St Erin Mills $433,000
12 Council Ring Rd Erin Mills $430,000
13 Fifth Line Erin Mills $490,000
14 The Collegeway Erin Mills $540,000
15 The Collegeway Way Erin Mills $600,000
16 The Chase Erin Mills $745,000
17 The Collegeway Erin Mills $779,000
18 The Collegeway Erin Mills $834,000
19 The Collegeway Erin Mills $970,000
[/tab]
[button type="tiny" url="http://www.thevillageguru.ca/mississauga/south-erin-mills/" target="_blank"]Search Homes For Sale in Erin Mills[/button]
[tab label="Freehold" first="yes"]
Sheridan Freehold Sold Statistics (All Homes with No Condo Fees)
Number of Sales: 15
Average List Price: $902,253
Average Sold Price: $905,600
Sold to Ask %: 99%
Average Days on Market: 26
[/tab]
[tab label="Condo"]
Sheridan Condominium Sold Statistics (All condos: Apartments, townhouses…ect)
Number of Sales: 2
Average List Price: $212,200
Average Sold Price: $207,756
Sold to Ask %: 98
Average Days on Market: 10
[/tab]
[tab label="Sales" last="yes"]
Sold Properties
1 Hollington Cres Sheridan $441,000
2 Glamworth Cres Sheridan $471,000
3 Barnstone Cres Sheridan $550,000
4 Homelands Dr Sheridan $593,500
5 Homelands Dr Sheridan $625,000
6 Fifth Line Sheridan $655,000
7 Ifield Rd Sheridan $808,500
8 Vineland Rd Sheridan $795,000
9 Ifield Rd Sheridan $880,000
10 Mississauga Rd Sheridan $955,000
11 Kenna Crt Sheridan $1,035,000
12 Bunsden Ave Sheridan $1,090,000
13 Chesbro Crt Sheridan $1,120,000
14 Kawartha Cres Sheridan $1,265,000
15 Blythe Rd Sheridan $2,300,000
Sold Condos
1 Roche Crt Sheridan $185,000
2 Roche Crt Sheridan $230,512
[/tab]
[button type="tiny" url="http://www.thevillageguru.ca/mississauga/sheridan/" target="_blank"]Search Homes For Sale in Sheridan[/button]
[tab label="Freehold" first="yes"]
Erindale Freehold Sold Statistics (All Homes with No Condo Fees)
Number of Sales: 21
Average List Price: $726,424
Average Sold Price: $706,357
Sold to Ask %: 98%
Average Days on Market: 23
[/tab]
[tab label="Condo"]
Erindale Condominium Sold Statistics (All condos: Apartments, townhouses…ect)
Number of Sales: 11
Average List Price: $334,817
Average Sold Price: $327,209
Sold to Ask %: 98%
Average Days on Market: 27
[/tab]
[tab label="Sales" last="yes"]
Sold Properties
1 Ellengale Dr Erindale $455,000
2 Ellengale Dr Erindale $470,000
3 Blairholm Ave Erindale $503,000
4 O'hagan Dr Erindale $532,500
5 O'hagan Dr Erindale $600,500
6 Glencolin Crt Erindale $535,000
7 Chada Ave Erindale $552,000
8 Blairholm Ave Erindale $550,000
9 Ibbetson Cres Erindale $575,000
10 The Credit Woodlands Erindale $605,000
11 Eaglemount Cres Erindale $590,000
12 Claymore Cres Erindale $668,000
13 Enniskillen Circ Erindale $735,000
14 Enniskillen Circ Erindale $726,000
15 Claymore Cres Erindale $735,000
16 Glengarry Rd Erindale $725,000
17 Miraya Crt Erindale $786,000
18 Gallager Dr Erindale $725,000
19 Log Wood Crt Erindale $854,000
20 Courrier Lane Erindale $1,411,500
21 Rosemary Dr Erindale $1,500,000
Sold Condos
1 Dundas St Erindale $217,000
2 Dundas St Erindale $237,000
3 Cornerbrook Pl Erindale $239,000
4 Cedarglen Gate Erindale $283,500
5 Stainton Dr Erindale $328,800
6 Dundas St Erindale $335,000
7 Lenester Dr Erindale $335,000
8 Cedarglen Gate Erindale $375,000
9 Cedarglen Gate Erindale $377,000
10 Dundas St Erindale $432,000
11 Dundas St Erindale $440,000
[/tab]
[button type="tiny" url="http://www.thevillageguru.ca/mississauga/erindale/" target="_blank"]Search Homes For Sale in Erindale Village[/button]
[tab label="Freehold" first="yes"]
Meadowvale Freehold Sold Statistics (All Homes with No Condo Fees)
Number of Sales: 27
Average List Price: $530,074
Average Sold Price: $525,287
Sold to Ask %: 99
Average Days on Market: 20
[/tab]
[tab label="Condo"]
Meadowvale Condominium Sold Statistics (All condos: Apartments, townhouses…ect)
Number of Sales: 14
Average List Price: $296,124
Average Sold Price: $292,650
Sold to Ask %: 99%
Average Days on Market: 38
[/tab]
[tab label="Sales" last="yes"]
Sold Properties
1 Chidham Cres Meadowvale $429,500
2 Arvida Circ Meadowvale $421,000
3 Windwood Dr Meadowvale $485,000
4 Arvida Circ Meadowvale $446,000
5 Oslo Cres Meadowvale $444,250
6 Trondheim Cres Meadowvale $460,000
7 Starfield Cres Meadowvale $464,500
8 Ridgeland Cres Meadowvale $458,000
9 Colebrook Cres Meadowvale $470,000
10 Featherhead Cres Meadowvale $467,000
11 Sundance Pl Meadowvale $479,000
12 Cobbinshaw Circ Meadowvale $472,000
13 Cobbinshaw Circ Meadowvale $483,000
14 Los Palmas Crt Meadowvale $480,000
15 Quill Cres Meadowvale $490,000
16 Neuchatel Rd Meadowvale $505,000
17 Stevenage Crt Meadowvale $544,000
18 Cobbinshaw Circ Meadowvale $514,000
19 Montevideo Rd Meadowvale $508,000
20 Aspen Ave Meadowvale $534,500
21 Lavery Crt Meadowvale $538,000
22 Avila Rd Meadowvale $550,000
23 Oka Rd Meadowvale $605,000
24 Tradewind Dr Meadowvale $679,000
25 Eastridge Rd Meadowvale $681,000
26 Alfresco Terr Meadowvale $765,000
27 Gooderham Estate Blvd Meadowvale $810,000
Sold Condos
1 Glen Erin Dr Meadowvale $181,000
2 Aquitaine Ave Meadowvale $185,000
3 Glen Erin Dr Meadowvale $215,700
4 Battleford Rd Meadowvale $247,000
5 Gananoque Dr Meadowvale $280,000
6 Glen Erin Dr Meadowvale $295,000
7 Montevideo Rd Meadowvale $292,000
8 Copenhagen Rd Meadowvale $300,000
9 Aquitaine Ave Meadowvale $310,500
10 Gananoque Dr Meadowvale $355,000
11 Shelter Bay Rd Meadowvale $333,900
12 Montevideo Rd Meadowvale $325,000
13 Glen Erin Dr Meadowvale $362,000
14 Novo Star Dr Meadowvale $415,000
[/tab]
[button type="tiny" url="http://www.thevillageguru.ca/mississauga/meadowvale/" target="_blank"]Search Homes For Sale in Meadowvale[/button]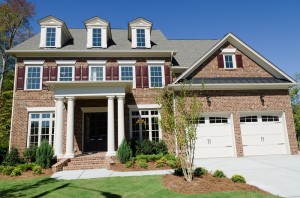 [tab label="Freehold" first="yes"]
Meadowvale Village Freehold Sold Statistics (All Homes with No Condo Fees)
Number of Sales: 33
Average List Price: $728,506
Average Sold Price: $713,812
Sold to Ask %: 98%
Average Days on Market: 21
[/tab]
[tab label="Condo"]
Meadowvale Village Condominium Sold Statistics (All condos: Apartments, townhouses…ect)
Number of Sales: 5
Average List Price: $400,740
Average Sold Price: $403,420
Sold to Ask %: 101%
Average Days on Market: 15
[/tab]
[tab label="Sales" last="yes"]
Sold Properties
1 Frontier Rdge Meadowvale Village $437,900
2 Frontier Rdge Meadowvale Village $435,000
3 Magistrate Terr Meadowvale Village $474,000
4 Fable Cres Meadowvale Village $457,500
5 Fable Cres Meadowvale Village $489,900
6 Aspendale Cres Meadowvale Village $520,000
7 Oaktree Circ Meadowvale Village $505,000
8 Casablanca Circ Meadowvale Village $512,000
9 Quest Circ Meadowvale Village $514,000
10 Song Bird Cres Meadowvale Village $532,000
11 Samuelson Circ Meadowvale Village $525,000
12 Twain Ave Meadowvale Village $532,000
13 Stevington Cres Meadowvale Village $550,000
14 Daventry Crt Meadowvale Village $535,000
15 Hickory Hollow Glen Meadowvale Village $555,000
16 Madame St Meadowvale Village $570,000
17 Sedan Sq Meadowvale Village $575,000
18 Navigator Dr Meadowvale Village $595,000
19 Lantern Fly Hllw Meadowvale Village $585,000
20 Dime Cres Meadowvale Village $640,000
21 Crawford Mill Ave Meadowvale Village $661,000
22 Kaiser Dr Meadowvale Village $742,000
23 Danthorpe Dr Meadowvale Village $739,500
24 Golden Hills Way Meadowvale Village $755,000
25 Carding Mill Pl Meadowvale Village $762,000
26 Westbridge Way Meadowvale Village $775,000
27 Spinning Wheel Cres Meadowvale Village $830,000
28 Sombrero Way Meadowvale Village $820,000
29 Davidson Way Meadowvale Village $830,000
30 Western Skies Way Meadowvale Village $892,000
31 Glamorgan Way Meadowvale Village $900,000
32 Rothschild Tr Meadowvale Village $1,560,000
33 Mclaughlin Rd Meadowvale Village $2,750,000
Sold Condos
1 Bellshire Gate Meadowvale Village $401,100
2 Branigan Gate Meadowvale Village $382,000
3 Novo Star Dr Meadowvale Village $390,000
4 Spinnaker Circ Meadowvale Village $414,000
5 Novo Star Dr Meadowvale Village $430,000
[/tab]
[button type="tiny" url="http://www.thevillageguru.ca/mississauga/meadowvale-village/" target="_blank"]Search Homes For Sale in Meadowvale Village[/button]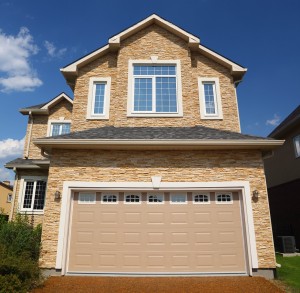 [tab label="Freehold" first="yes"]
Lisgar Freehold Sold Statistics (All Homes with No Condo Fees)
Number of Sales: 34
Average List Price: $598,087
Average Sold Price: $590,250
Sold to Ask %: 99%
Average Days on Market: 18
[/tab]
[tab label="Condo"]
Lisgar Credit Condominium Sold Statistics (All condos: Apartments, townhouses…ect)
Number of Sales: 1
Average List Price:0$400,000
Average Sold Price: $395,000
Sold to Ask %: 99%
Average Days on Market: 15
[/tab]
[tab label="Sales" last="yes"]
Sold Properties
1 Allcroft Rd Lisgar $405,000
2 Milkwood Cres Lisgar $420,000
3 Fairmeadow Cres Lisgar $405,000
4 Dillingwood Dr Lisgar $438,000
5 Bansbridge Cres Lisgar $460,000
6 Amber Glen Dr Lisgar $491,500
7 Raindance Cres Lisgar $482,000
8 Clover Ridge Cres Lisgar $462,000
9 Nightshade Lane Lisgar $485,000
10 Astro Crt Lisgar $518,000
11 Raindance Cres Lisgar $547,000
12 Cedar Rapids Cres Lisgar $557,000
13 Forest Bluff Cres Lisgar $570,000
14 Prairie Circ Lisgar $570,000
15 Beechnut Row Lisgar $578,000
16 Coralbean Pl Lisgar $590,000
17 Gumwood Rd Lisgar $595,000
18 Nutcracker Dr Lisgar $580,000
19 Greenbelt Cres Lisgar $623,000
20 Longspur Rd Lisgar $617,500
21 Gumwood Rd Lisgar $617,500
22 Lisgar Dr Lisgar $612,000
23 Prairie Circ Lisgar $625,000
24 Beacham St Lisgar $650,000
25 Lawnhurst Crt Lisgar $660,000
26 Periwinkle Cres Lisgar $676,000
27 Tenth Line Lisgar $725,000
28 Gracefield Dr Lisgar $690,000
29 Maple Gate Circ Lisgar $670,000
30 Trelawny Circ Lisgar $719,000
31 Osprey Blvd Lisgar $735,000
32 Trelawny Circ Lisgar $725,000
33 Tenth Line Lisgar $744,000
34 Trelawny Circ Lisgar $826,000
Sold Condos
1 Triumph Lane Lisgar $395,000
[/tab]
[button type="tiny" url="http://www.thevillageguru.ca/mississauga/lisgar/" target="_blank"]Search Homes For Sale in Lisgar[/button]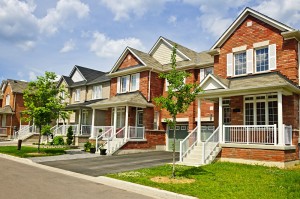 [tab label="Freehold" first="yes"]
Churchill Meadows Freehold Sold Statistics (All Homes with No Condo Fees)
Number of Sales: 55
Average List Price: $614,579
Average Sold Price: $607,076
Sold to Ask %: 99%
Average Days on Market: 16
[/tab]
[tab label="Condo"]
Churchill Meadows Condominium Sold Statistics (All condos: Apartments, townhouses…ect)
Number of Sales: 20
Average List Price: $344,179
Average Sold Price: $338,378
Sold to Ask %: 98%
Average Days on Market: 30
[/tab]
[tab label="Sales" last="yes"]
Sold Properties1 Long Acre Dr Churchill Meadows $450,000
1 Lacman Tr Churchill Meadows $444,000
2 Wrigglesworth Cres Churchill Meadows $458,000
3 Angel Pass Dr Churchill Meadows $462,000
4 Wrigglesworth Cres Churchill Meadows $442,500
5 Southwick St Churchill Meadows $460,000
6 Manatee Way Churchill Meadows $460,000
7 Palmetto Pl Churchill Meadows $478,000
8 Southwick St Churchill Meadows $480,000
9 Britannia Rd Churchill Meadows $488,000
10 Eglinton Ave Churchill Meadows $509,000
11 Angel Stone Dr Churchill Meadows $543,700
12 Fountain Park Ave Churchill Meadows $519,000
13 Marble Arch Mews Churchill Meadows $530,000
14 Churchill Meadows Blvd Churchill Meadows $525,000
15 Caulfield Cres Churchill Meadows $531,000
16 Angel Stone Dr Churchill Meadows $525,000
17 Southwick St Churchill Meadows $520,000
18 Freshwater Dr Churchill Meadows $530,000
19 Stardust Dr Churchill Meadows $527,000
20 Angel Pass Dr Churchill Meadows $533,000
21 Mcdowell Dr Churchill Meadows $534,000
22 Carabella Way Churchill Meadows $545,500
23 Carabella Way Churchill Meadows $545,500
24 Tenth Line Churchill Meadows $540,000
25 Southwick St Churchill Meadows $538,000
26 Jenvic Grve Churchill Meadows $550,000
27 Preservation Circ Churchill Meadows $557,000
28 Castlepine Dr Churchill Meadows $564,500
29 Skyview St Churchill Meadows $588,000
30 Tresca Tr Churchill Meadows $591,500
31 Tenth Line Churchill Meadows $545,000
32 Burdette Terr Churchill Meadows $575,000
33 Cabano Cres Churchill Meadows $593,000
34 Farmcote Dr Churchill Meadows $580,000
35 Capri Gate Churchill Meadows $620,000
36 Mayla Dr Churchill Meadows $667,000
37 Edgecliffe Run Dr Churchill Meadows $632,000
38 Sunlight St Churchill Meadows $653,000
39 Rainspring Dr Churchill Meadows $635,000
40 Misty Pine Cres Churchill Meadows $675,000
41 Edgecliffe Run Churchill Meadows $697,000
42 Dunoon Dr Churchill Meadows $726,500
43 Owls Foot Dr Churchill Meadows $707,000
44 Weatherford Rd Churchill Meadows $739,000
45 Swiftdale Dr Churchill Meadows $770,000
46 Misty Pine Cres Churchill Meadows $700,000
47 Swiftdale Dr Churchill Meadows $752,500
48 Doctor Peddle Cres Churchill Meadows $760,000
49 Ethan Dr Churchill Meadows $787,500
50 Bentley Dr Churchill Meadows $770,000
51 Destination Dr Churchill Meadows $806,000
52 Escada Dr Churchill Meadows $787,000
53 Trailbank Dr Churchill Meadows $825,000
54 Escada Dr Churchill Meadows $846,500
55 Alpaca Ave Churchill Meadows $1,021,000
Sold Condos
1 Eglinton Blvd Churchill Meadows $253,500
2 Winston Churchill Blvd Churchill Meadows $273,000
3 Southampton Dr Churchill Meadows $305,000
4 Southampton Dr Churchill Meadows $300,000
5 Eglinton Ave Churchill Meadows $310,000
6 Ninth Line Churchill Meadows $315,000
7 Southampton Dr Churchill Meadows $305,000
8 Southampton Dr Churchill Meadows $317,000
9 Winston Churchill Blvd Churchill Meadows $315,000
10 Bentley Dr Churchill Meadows $315,000
11 Winston Churchill Blvd Churchill Meadows $327,500
12 Thomas St Churchill Meadows $325,063
13 Oscar Peterson Blvd Churchill Meadows $332,500
14 Bentley Dr Churchill Meadows $362,000
15 Winston Churchill Blvd Churchill Meadows $382,000
16 Winston Churchill Blvd Churchill Meadows $368,000
17 Erin Centre Blvd Churchill Meadows $392,500
18 Half Moon Grve Churchill Meadows $402,500
19 Erin Centre Blvd Churchill Meadows $428,000
20 Tosca Dr Churchill Meadows $439,000
[/tab]
[button type="tiny" url="http://www.thevillageguru.ca/mississauga/churchill-meadows/" target="_blank"]Search Homes For Sale in Churchill Meadows[/button]
[tab label="Freehold" first="yes"]
East Credit Freehold Sold Statistics (All Homes with No Condo Fees)
Number of Sales: 43
Average List Price: $695,646
Average Sold Price: $682,699
Sold to Ask %: 98
Average Days on Market: 26
[/tab]
[tab label="Condo"]
East Credit Condominium Sold Statistics (All condos: Apartments, townhouses…ect)
Number of Sales: 17
Average List Price: $412,281
Average Sold Price: $407,529
Sold to Ask %: 99%
Average Days on Market: 30
[/tab]
[tab label="Sales" last="yes"]
Sold Properties
1 Granrock Cres East Credit $457,000
2 Killaby Dr East Credit $476,000
3 Fairford Cres East Credit $490,000
4 Windbrook Grve East Credit $500,000
5 Blizzard Rd East Credit $501,000
6 Gant Cres East Credit $520,000
7 Penhallow Rd East Credit $518,000
8 Weir Chase Dr East Credit $558,848
9 Windbrook Grve East Credit $550,000
10 Sonoma Crt East Credit $533,000
11 Penhallow Rd East Credit $615,000
12 Kirkrow Cres East Credit $568,000
13 Escobar Cres East Credit $575,000
14 Astrella Cres East Credit $593,000
15 Remington Crt East Credit $683,000
16 Millworks Cres East Credit $620,000
17 Heatherleigh Ave East Credit $599,900
18 Windsor Hill Blvd East Credit $600,000
19 Binscarth Dr East Credit $607,500
20 Stillriver Cres East Credit $625,000
21 Shorecrest Cres East Credit $637,000
22 Moongate Cres East Credit $640,000
23 Emerson Lane East Credit $641,500
24 Kirkrow Cres East Credit $650,000
25 Crosswinds Dr East Credit $665,000
26 Barbertown Rd East Credit $683,500
27 Windsor Hill Blvd East Credit $690,000
28 Wheatland Crt East Credit $683,000
29 Heatherleigh Ave East Credit $755,000
30 Duval Dr East Credit $740,000
31 Daniel Creek Rd East Credit $729,800
32 Sandford Farm Dr East Credit $758,000
33 Whitehorn Ave East Credit $810,000
34 Whitehorn Ave East Credit $755,000
35 Credit Pointe Dr East Credit $800,000
36 Hollywell Ave East Credit $780,000
37 Ravensmoor Cres East Credit $840,000
38 Barbertown Rd East Credit $827,000
39 Barbertown Rd East Credit $827,000
40 Ravensmoor Cres East Credit $865,000
41 White Clover Way East Credit $889,000
42 Credit Pointe Dr East Credit $1,130,000
43 Credit Pointe Dr East Credit $1,370,000
Sold Condos
1 Scollard Crt East Credit $291,000
2 Heatherleigh Ave East Credit $349,000
3 Bristol Rd East Credit $351,500
4 Scollard Crt East Credit $373,000
5 Scollard Crt East Credit $389,000
6 Scollard Crt East Credit $416,000
7 Scollard Crt East Credit $406,000
8 Fairford Cres East Credit $403,000
9 Britannia Rd East Credit $420,000
10 Bidwell Tr East Credit $400,000
11 Britannia Rd East Credit $441,000
12 Sherwood Mills Blvd East Credit $431,000
13 Bidwell Tr East Credit $451,000
14 South Parade Crt East Credit $435,000
15 Whitehorn Ave East Credit $457,500
16 Galesway Blvd East Credit $457,000
17 Granrock Cres East Credit $457,000
[/tab]
[button type="tiny" url="http://www.thevillageguru.ca/mississauga/east-credit/" target="_blank"]Search Homes For Sale in East Credit[/button]
East Mississauga Communities
[tab label="Freehold" first="yes"]
Applewood Freehold Sold Statistics (All Homes with No Condo Fees)
Number of Sales: 28
Average List Price: $596,646
Average Sold Price: $589,500
Sold to Ask %: 99
Average Days on Market: 23
[/tab]
[tab label="Condo"]
Applewood Condominium Sold Statistics (All condos: Apartments, townhouses…ect)
Number of Sales: 19
Average List Price: $285,958
Average Sold Price: $278,095
Sold to Ask %: 97
Average Days on Market: 32
[/tab]
[tab label="Sales" last="yes"]
Sold Properties
1 Flagship Dr Applewood $435,000
2 Westerdam Rd Applewood $446,000
3 Twinmaple Dr Applewood $508,000
4 Queen Frederica Dr Applewood $466,000
5 Tyneburn Cres Applewood $483,000
6 Broomhill Cres Applewood $494,000
7 Syeston Crt Applewood $510,000
8 Rymal Rd Applewood $505,000
9 Orcades Cres Applewood $571,000
10 Haines Rd Applewood $499,000
11 Hedgestone Crt Applewood $520,000
12 Epworth Lane Applewood $570,000
13 Queen Frederica Dr Applewood $563,500
14 Havenwood Dr Applewood $525,000
15 Hillman Cres Applewood $582,000
16 Birchmeadow Cres Applewood $550,000
17 Schomberg Ave Applewood $625,000
18 Burnhamthorpe Rd Applewood $588,000
19 Cardross Rd Applewood $589,500
20 Burnhamthorpe Rd Applewood $616,000
21 Gatliff Ave Applewood $640,000
22 Twinmaple Dr Applewood $635,000
23 Fairfox Cres Applewood $665,000
24 Hillman Cres Applewood $685,000
25 Pagehurst Ave Applewood $695,000
26 Lincove Terr Applewood $720,000
27 Silverplains Dr Applewood $840,000
28 Bluestream Cres Applewood $980,000
Sold Condos
1 Williamsport Dr Applewood $140,000
2 Queen Frederica Dr Applewood $150,000
3 Williamsport Dr Applewood $170,000
4 Dundas St Applewood $191,000
5 Constitution Blvd Applewood $212,000
6 Dundas St Applewood $231,500
7 Queen Frederica Dr Applewood $224,000
8 Bloor St Applewood $234,400
9 Bloor St Applewood $237,000
10 Cawthra Rd Applewood $265,000
11 Cawthra Rd Applewood $268,000
12 Bloor St Applewood $275,000
13 Bloor St Applewood $287,000
14 Bloor St Applewood $325,000
15 Vermouth Ave Applewood $387,000
16 Gulleden Dr Applewood $399,000
17 Arena Rd Applewood $414,900
18 Arena Rd Applewood $430,000
19 Fieldgate Dr Applewood $443,000
[/tab]
[button type="tiny" url="http://www.thevillageguru.ca/mississauga/applewood/" target="_blank"]Search Homes For Sale in Applewood[/button]
[tab label="Freehold" first="yes"]
Rathwood Freehold Sold Statistics (All Homes with No Condo Fees)
Number of Sales: 12
Average List Price: $641,291
Average Sold Price: 644,521
Sold to Ask %: 101%
Average Days on Market: 8
[/tab]
[tab label="Condo"]
Rathwood Condominium Sold Statistics (All condos: Apartments, townhouses…ect)
Number of Sales: 4
Average List Price: $307,175
Average Sold Price: $297,250
Sold to Ask %: 97%
Average Days on Market: 29
[/tab]
[tab label="Sales" last="yes"]
Sold Properties
1 Forest Fire Lane Rathwood $515,000
2 Greycedar Cres Rathwood $532,000
3 Corkstone Gl Rathwood $555,000
4 Corkstone Gl Rathwood $550,000
5 Wilcox Rd Rathwood $648,000
6 Gryphon Mews Rathwood $663,247
7 Alta Crt Rathwood $615,000
8 Dunmow Cres Rathwood $590,000
9 Forest Fire Lane Rathwood $630,000
10 Bishopstoke Lane Rathwood $645,000
11 Audubon Blvd Rathwood $866,000
12 Palisades Lane Rathwood $925,000
Sold Condos
1 Bough Beeches Blvd Rathwood $254,000
2 Rathburn Rd Rathwood $277,000
3 Robert Speck Pkwy Rathwood $268,000
4 Meadows Blvd Rathwood $390,000
[/tab]
[button type="tiny" url="http://www.thevillageguru.ca/mississauga/rathwood/" target="_blank"]Search Homes For Sale in Rathwood[/button]
Malton Real Estate
[tab label="Freehold" first="yes"]
Malton Freehold Sold Statistics (All Homes with No Condo Fees)
Number of Sales: 25
Average List Price: $451,972
Average Sold Price: $435000
Sold to Ask %: 97%
Average Days on Market: 32
[/tab]
[tab label="Condo"]
Malton Condominium Sold Statistics (All condos: Apartments, townhouses…ect)
Number of Sales: 7
Average List Price: $231,657
Average Sold Price: $225,071
Sold to Ask %: 97%
Average Days on Market: 27
[/tab]
[tab label="Sales" last="yes"]
Sold Properties
1 Morning Star Dr Malton $325,000
2 Wildfern Dr Malton $372,000
3 Homeside Gdns Malton $380,000
4 Vernor Dr Malton $385,000
5 Magic Crt Malton $387,000
6 Etude Dr Malton $394,000
7 Woodruff Cres Malton $390,000
8 Victory Cres Malton $390,000
9 Darcel Ave Malton $411,000
10 Homeside Gdns Malton $405,000
11 Chipley Cres Malton $390,000
12 Lancaster Ave Malton $410,000
13 Wildfern Dr Malton $425,000
14 Kittridge Dr Malton $420,000
15 Redstone Rd Malton $430,000
16 Sigsbee Dr Malton $443,000
17 Almadale Crt Malton $450,000
18 Woodruff Cres Malton $461,500
19 Sigsbee Dr Malton $460,000
20 Coral Dr Malton $485,000
21 Corliss Cres Malton $492,500
22 Twilight Rd Malton $535,000
23 Sigsbee Dr Malton $560,000
24 Discus Cres Malton $544,000
25 Delmonte Cres Malton $530,000
Sold Condos
1 Derry Rd Malton $135,500
2 Derry Rd Malton $144,000
3 Derry Rd Malton $165,500
4 Goreway Dr Malton $226,500
5 Morning Star Dr Malton $246,000
6 Goreway Dr Malton $278,000
7 Rexwood Rd Malton $380,000
[/tab]
[button type="tiny" url="http://www.thevillageguru.ca/index.asp?PageAction=searchresult&SortOrder=highest&SearchType=&searchDetails=Malton" target="_blank"]Search Homes For Sale in Malton[/button]
Central Mississauga Communities
[tab label="Freehold" first="yes"]
City Centre Freehold Sold Statistics (All Homes with No Condo Fees)
Number of Sales: 0
Average List Price:
Average Sold Price:
Sold to Ask %:
Average Days on Market:
[/tab]
[tab label="Condo"]
City Centre Condominium Sold Statistics (All condos: Apartments, townhouses…ect)
Number of Sales: 86
Average List Price: $320,817
Average Sold Price: $311,328
Sold to Ask %: 97%
Average Days on Market: 51
[/tab]
[tab label="Sales" last="yes"]
Sold Properties
No Freehold Sold Properties in October 2014
Sold Condos
1 Absolute Ave City Centre $1,500
2 Shipp Dr City Centre $182,000
3 Webb Dr City Centre $188,000
4 Kariya Dr City Centre $209,000
5 Shipp Dr City Centre $201,500
6 Shipp Dr City Centre $210,000
7 Living Arts Dr City Centre $215,900
8 Burnhamthorpe Rd City Centre $217,000
9 Shipp Dr City Centre $210,000
10 Elm Dr City Centre $221,000
11 Kariya Dr City Centre $228,000
12 Living Arts Dr City Centre $230,000
13 Enfield Pl City Centre $233,000
14 Brickstone Mews City Centre $234,500
15 Burnhamthorpe Rd City Centre $239,000
16 Kariya Dr City Centre $233,000
17 Confederation Pkwy City Centre $240,000
18 Brickstone Mews City Centre $245,000
19 Kariya Dr City Centre $242,000
20 Prince Of Wales Dr City Centre $246,500
21 Absolute Ave City Centre $235,000
22 Prince Of Wales Dr City Centre $244,000
23 Shipp Dr City Centre $253,500
24 Webb Dr City Centre $248,000
25 Brickstone Mews City Centre $250,000
26 Webb Dr City Centre $253,000
27 Confederation Pkwy City Centre $253,000
28 Absolute Ave City Centre $250,000
29 Webb Dr City Centre $258,000
30 Brickstone Mews City Centre $244,000
31 Brickstone Mews City Centre $259,000
32 Elm Dr City Centre $267,500
33 Absolute Ave City Centre $260,000
34 Living Arts Dr City Centre $266,000
35 Duke Of York Blvd City Centre $260,000
36 Webb Dr City Centre $257,000
37 Enfield Pl City Centre $272,000
38 Webb Dr City Centre $267,000
39 Duke Of York Blvd City Centre $278,400
40 Hurontario St City Centre $279,000
41 Webb Dr City Centre $272,000
42 Absolute Ave City Centre $289,000
43 Webb Dr City Centre $278,000
44 Burnhamthorpe Rd City Centre $285,000
45 Prince Of Wales Dr City Centre $280,000
46 Kariya Dr City Centre $275,000
47 Prince Of Wales Dr City Centre $290,000
48 Absolute Ave City Centre $285,000
49 Burnhamthorpe Rd City Centre $297,000
50 Burnhamthorpe Rd City Centre $293,000
51 Duke Of York Blvd City Centre $295,000
52 Living Arts Dr City Centre $297,000
53 Absolute Ave City Centre $300,000
54 Duke Of York Blvd City Centre $305,000
55 Enfield Pl City Centre $310,000
56 Duke Of York Blvd City Centre $307,900
57 Living Arts Dr City Centre $302,500
58 Burnhamthorpe Rd City Centre $320,000
59 Kariya Dr City Centre $315,000
60 Absolute Ave City Centre $305,000
61 Princess Royal Dr City Centre $329,000
62 Webb Dr City Centre $323,000
63 Absolute Ave City Centre $325,000
64 Kariya Ave City Centre $325,000
65 Brickstone Mews City Centre $322,000
66 Burnhamthorpe Rd City Centre $334,000
67 Duke Of York Blvd City Centre $332,000
68 Confederation Pkwy City Centre $346,000
69 Absolute Ave City Centre $339,000
70 Enfield Pl City Centre $346,500
71 Webb Dr City Centre $360,000
72 Webb Dr City Centre $365,000
73 Square One Dr City Centre $372,500
74 Webb Dr City Centre $380,000
75 Webb Dr City Centre $372,000
76 Absolute Ave City Centre $395,000
77 Duke Of York Blvd City Centre $400,000
78 Duke Of York Blvd City Centre $437,500
79 Duke Of York Blvd City Centre $445,000
80 Living Arts Dr City Centre $430,000
81 Prince Of Wales Dr City Centre $455,000
82 Living Arts Dr City Centre $475,000
83 Shipp Dr City Centre $780,000
84 Shipp Dr City Centre $826,500
85 Shipp Dr City Centre $835,000
86 Robert Speck Pkwy City Centre $841,500
[/tab]
[button type="tiny" url="http://www.thevillageguru.ca/mississauga/city-centre/" target="_blank"]Search Homes For Sale in City Centre[/button]
[tab label="Freehold" first="yes"]
Cooksville Freehold Sold Statistics (All Homes with No Condo Fees)
Number of Sales: 18
Average List Price: $734,503
Average Sold Price: $711,800
Sold to Ask %: 97%
Average Days on Market: 30
[/tab]
[tab label="Condo"]
Cooksville Condominium Sold Statistics (All condos: Apartments, townhouses…ect)
Number of Sales: 30
Average List Price: $268,447
Average Sold Price: $262,080
Sold to Ask %: 97%
Average Days on Market: 31
[/tab]
[tab label="Sales" last="yes"]
Sold Properties
1 Cavell Dr Cooksville $490,000
2 Wildgrass Rd Cooksville $538,000
3 Rugby Rd Cooksville $556,500
4 Cottagers Green Dr Cooksville $565,000
5 Wildgrass Rd Cooksville $567,000
6 Felina Crt Cooksville $565,000
7 Callum Ave Cooksville $652,000
8 Munden Rd Cooksville $619,900
9 Hensall St Cooksville $637,000
10 Kingsberry Cres Cooksville $652,000
11 Anastasia Terr Cooksville $685,000
12 Abington Ave Cooksville $730,000
13 Paisley Blvd Cooksville $700,000
14 Florian Rd Cooksville $757,500
15 Whaley Dr Cooksville $757,500
16 Queensway Cooksville $850,000
17 Harborn Rd Cooksville $1,260,000
18 Gordon Dr Cooksville $1,230,000
Sold Condos
1 Lolita Gdns Cooksville $155,000
2 Confederation Pkwy Cooksville $152,000
3 Kirwin Ave Cooksville $173,000
4 Confederation Pkwy Cooksville $172,500
5 King St Cooksville $183,000
6 Hillcrest Ave Cooksville $198,000
7 Fairview Rd Cooksville $197,000
8 Agnes St Cooksville $203,000
9 Hillcrest Ave Cooksville $208,000
10 Hillcrest Ave Cooksville $206,000
11 Hillcrest Ave Cooksville $208,000
12 Hurontario St Cooksville $215,000
13 Hillcrest Ave Cooksville $220,000
14 Hillcrest Ave Cooksville $216,000
15 Hurontario St Cooksville $215,000
16 Hillcrest Ave Cooksville $219,000
17 Hillcrest Ave Cooksville $227,000
18 Argyle Rd Cooksville $230,000
19 Kirwin Ave Cooksville $222,500
20 Hillcrest Ave Cooksville $246,000
21 Sherobee Rd Cooksville $325,500
22 Dundas St Cooksville $348,900
23 Dundas St Cooksville $343,000
24 Sherobee Rd Cooksville $353,000
25 Sherobee Rd Cooksville $355,000
26 Dundas St Cooksville $345,000
27 Dundas St Cooksville $361,000
28 Hensall Circ Cooksville $435,000
29 Breakwater Crt Cooksville $445,000
30 Shoreline Dr Cooksville $485,000
[/tab]
[button type="tiny" url="http://www.thevillageguru.ca/mississauga/cooksville/" target="_blank"]Search Homes For Sale in Cooksville[/button]
Mississauga Valleys Real Estate
[tab label="Freehold" first="yes"]
Mississauga Valleys Freehold Sold Statistics (All Homes with No Condo Fees)
Number of Sales: 5
Average List Price: $564,740
Average Sold Price: $559,000
Sold to Ask %: 99%
Average Days on Market: 29
[/tab]
[tab label="Condo"]
Mississauga Valleys Condominium Sold Statistics (All condos: Apartments, townhouses…ect)
Number of Sales: 25
Average List Price: $293,347
Average Sold Price: $287,646
Sold to Ask %: 98
Average Days on Market: 26
[/tab]
[tab label="Sales" last="yes"]
Sold Properties
1 Silverado Dr Mississauga Valleys $470,000
2 Daralea Hts Mississauga Valleys $510,000
3 Holden Cres Mississauga Valleys $565,000
4 Karen Park Cres Mississauga Valleys $590,000
5 Eversley Dr Mississauga Valleys $660,000
Sold Condos
1 Kaneff Cres Mississauga Valleys $221,500
2 Mississauga Valley Blvd Mississauga Valleys $218,500
3 Elm Dr Mississauga Valleys $236,000
4 Kaneff Cres Mississauga Valleys $220,000
5 Mississauga Valley Blvd Mississauga Valleys $228,000
6 Kaneff Cres Mississauga Valleys $247,500
7 Mississauga Valley Blvd Mississauga Valleys $232,000
8 Lolita Gdns Mississauga Valleys $245,000
9 Kaneff Cres Mississauga Valleys $244,000
10 Mississauga Valley Blvd Mississauga Valleys $243,750
11 Mississauga Valley Blvd Mississauga Valleys $254,000
12 Kaneff Cres Mississauga Valleys $254,000
13 Mississauga Valley Blvd Mississauga Valleys $262,000
14 Mississauga Valley Blvd Mississauga Valleys $298,000
15 Mississauga Valley Blvd Mississauga Valleys $296,000
16 Mississauga Valley Blvd Mississauga Valleys $322,900
17 Mississauga Valley Blvd Mississauga Valleys $315,000
18 Mississauga Valley Blvd Mississauga Valleys $325,000
19 Vermouth Ave Mississauga Valleys $339,000
20 Bloor St Mississauga Valleys $341,000
21 Mississauga Valley Blvd Mississauga Valleys $335,000
22 Silverado Dr Mississauga Valleys $361,000
23 Cliff Rd N Rd Mississauga Valleys $375,000
24 Cliff Rd Mississauga Valleys $375,000
25 Silverado Dr Mississauga Valleys $402,000
[/tab]
[button type="tiny" url="http://www.thevillageguru.ca/index.asp?PageAction=searchresult&SortOrder=highest&SearchType=&searchDetails=Mississauga+Valleys" target="_blank"]Search Homes For Sale in Mississauga Valleys[/button]
[tab label="Freehold" first="yes"]
Hurontario Freehold Sold Statistics (All Homes with No Condo Fees)
Number of Sales: 33
Average List Price: $605,348
Average Sold Price: $592,779
Sold to Ask %: 98%
Average Days on Market: 17
[/tab]
[tab label="Condo"]
Hurontario Condominium Sold Statistics (All condos: Apartments, townhouses…ect)
Number of Sales: 44
Average List Price: $286,379
Average Sold Price: $279,580
Sold to Ask %: 97%
Average Days on Market: 31
[/tab]
[tab label="Sales" last="yes"]
Sold Properties
1 Steddick Crt Hurontario $412,000
2 Ashprior Ave Hurontario $418,000
3 Ashprior Ave Hurontario $387,000
4 Retreat St Hurontario $475,000
5 Byford Pl Hurontario $485,000
6 Byford Pl Hurontario $498,000
7 Hollymount Dr Hurontario $485,000
8 Wendron Cres Hurontario $497,000
9 Candlestick Circ Hurontario $490,000
10 Starwood Dr Hurontario $520,000
11 Orange Walk Cres Hurontario $520,000
12 Palomar Cres Hurontario $534,900
13 Full Moon Circ Hurontario $555,000
14 Palomar Cres Hurontario $565,000
15 Coach Dr Hurontario $570,000
16 Palomar Cres Hurontario $605,000
17 Pedalina Dr Hurontario $582,000
18 Savoy Cres Hurontario $595,000
19 Wilderness Tr Hurontario $599,800
20 Centretown Way Hurontario $627,000
21 Trail Blazer Way Hurontario $630,000
22 Ravenstone Crt Hurontario $635,000
23 Silverthorne Cres Hurontario $640,000
24 Bourget Dr Hurontario $639,000
25 Dalmuir Mews Hurontario $670,000
26 Kingsbridge Garden Circ Hurontario $650,000
27 Hollymount Dr Hurontario $679,000
28 Four Winds Way Hurontario $687,000
29 Ashley Ave Hurontario $683,000
30 Avonwick Ave Hurontario $725,000
31 Heritage Hill Blvd Hurontario $785,000
32 Nishga Crt Hurontario $818,000
33 Huron Heights Dr Hurontario $900,000
Sold Condos
1 Trailwood Dr Hurontario $175,000
2 Bristol Rd Hurontario $178,000
3 Trailwood Dr Hurontario $187,000
4 Trailwood Dr Hurontario $185,000
5 Tucana Crt Hurontario $185,000
6 Tucana Crt Hurontario $200,000
7 Trailwood Dr Hurontario $204,000
8 Tucana Crt Hurontario $200,000
9 Bristol Rd Hurontario $205,000
10 Trailwood Dr Hurontario $224,000
11 Trailwood Dr Hurontario $222,000
12 Constellation Dr Hurontario $219,000
13 Bristol Rd Hurontario $227,000
14 Kingsbridge Garden Circ Hurontario $224,000
15 Tucana Crt Hurontario $227,000
16 Forum Dr Hurontario $234,900
17 Strathaven Dr Hurontario $239,000
18 Forum Dr Hurontario $231,000
19 Constellation Dr Hurontario $235,000
20 Kingsbridge Garden Circ Hurontario $232,500
21 Trailwood Dr Hurontario $248,000
22 Bristol Rd Hurontario $260,000
23 Trailwood Dr Hurontario $250,000
24 Constellation Dr Hurontario $258,500
25 Trailwood Dr Hurontario $253,500
26 Strathaven Dr Hurontario $258,000
27 Strathaven Dr Hurontario $259,000
28 Guildwood Way Hurontario $280,000
29 Barondale Dr Hurontario $290,000
30 Kingsbridge Garden Circ Hurontario $273,500
31 Prince Of Wales Dr Hurontario $285,000
32 Forum Dr Hurontario $292,500
33 Strathaven Dr Hurontario $342,000
34 Delaware Dr Hurontario $367,000
35 Kingsbridge Garden Circ Hurontario $372,000
36 Kingsbridge Garden Circ Hurontario $362,000
37 Steddick Crt Hurontario $384,000
38 Kingsbridge Garden Circ Hurontario $381,000
39 Absolute Ave Hurontario $439,000
40 Apache Crt Hurontario $440,100
41 Faith Dr Hurontario $430,000
42 Apache Crt Hurontario $430,000
43 Albina Way Hurontario $447,000
44 Constellation Dr Hurontario $465,000
[/tab]
[button type="tiny" url="http://www.thevillageguru.ca/mississauga/hurontario/" target="_blank"]Search Homes For Sale in Hurontario[/button]
 [ts_fab]
[srp widget_title="Related Posts" post_limit="4″ post_content_type="excerpt" post_random="yes" post_link_excerpt="yes" post_date="no" post_author_url="no" post_category_link="no" category_include="156,160″ category_autofilter="yes"]
https://thevillageguru.com/wp-content/uploads/2014/10/Rathwood-Real-Estate.jpg
670
1000
The Village Guru
https://thevillageguru.com/wp-content/uploads/2017/11/VG-Logo-Header-.png
The Village Guru
2014-11-10 13:06:39
2017-11-10 20:57:46
Mississauga Real Estate Market Update: November 2014