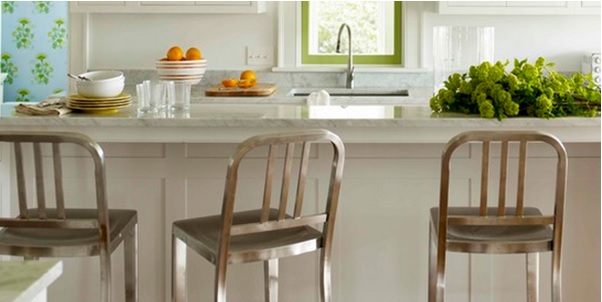 Every home buyer is different, and no two people have exactly the same style. However, having worked with many home buyers I can tell you that there are some things that almost everyone likes. Features that when a buyer walks into a home almost always get a universal reaction. From my experience, here is a countdown of the top 4 features that home buyers love seeing in a home.
4. Walk-in Closets
It never fails, a walk-in closet is always a hit. From a popularity standpoint you can never go wrong, and the larger the better. While most newer, larger homes have walk-in closets, this can be a feature that's lacking in older, more mature homes.
One trend I see in older areas are home owners converting a small 3rd or 4th bedroom into a walk-in closet/dressing area. While normally I don't recommend loosing a bedroom for resale purposes, the fact of the matter is that the average family size is shrinking, and many people don't need all of those bedrooms. Done right, converting a spare bedroom into a massive change area can create a luxurious atmosphere.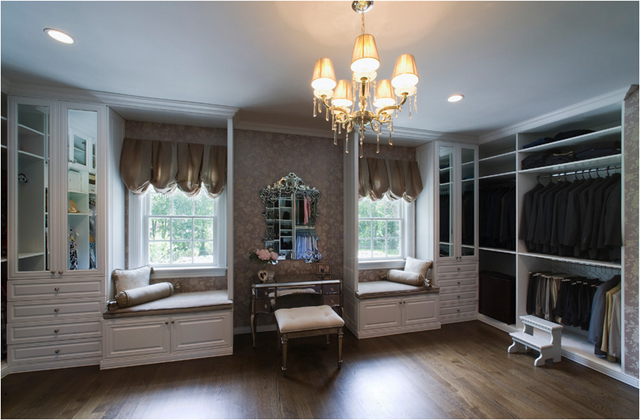 3. Upgraded Hard Scape
By 'hard scape' I mean the physical landscaping in the front and back of a home. Curb appeal is important and there's nothing worse than going to a large expensive home and still having to climb up the basic stoop the builder installed when the home was new.
Home buyers expect more and love the idea of a clean, put together look with minimal maintenance. Favourites of hard scape include stamped concrete walkways and driveways, professionally finished backyards with lounging and entertainment zones, and clearly planned out garden beds.
2. High End Appliances
As a realtor, an important part of my job is to help my buyers objectively value a home in order for them to make a good decision. However, like a cat looking at something shiny, whenever a buyer sees a Wolf stove or Sub Zero Fridge, it's over.
High end kitchens and professional grade appliances are in high demand and while many buyers are unable or unwilling to pay for them with cash, many of them will gladly pay more for the home and add it to the mortgage.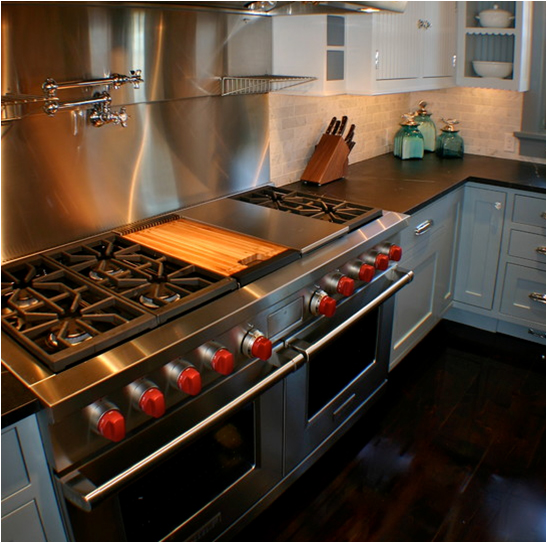 1. Open Concept Kitchen
Without a doubt, the TOP feature that the majority of home buyers love is an open concept kitchen with a large island that's open to the rest of the living space. Done correctly, this is the icing on the cake, the feature that screams multiple offers and big bucks for the home sellers. What surprises me is how many newer homes in Mississauga don't have this feature, and it's one of the reasons that more and more, savy buyers are looking at older homes to renovate in order to create the kitchen of their dreams.
On a side note, if you are looking to renovate your current kitchen I recommend you consider spending the extra few thousand to open it up (if it's at all possible). What I find is that many kitchens could go from good to great if the walls were blown out. This is especially true in the more traditional suburban homes. I mean, who really uses the tiny family room in the corner anyway?
There you have it, 4 Features Home Buyers Love.  Looking to buy a home in Mississauga or the West GTA? Let's talk!
https://thevillageguru.com/wp-content/uploads/2013/07/4-features-home-buyers-love.jpg
302
602
The Village Guru
https://thevillageguru.com/wp-content/uploads/2017/11/VG-Logo-Header-.png
The Village Guru
2013-07-15 16:58:09
2018-11-20 16:14:37
4 Features Home Buyers Love