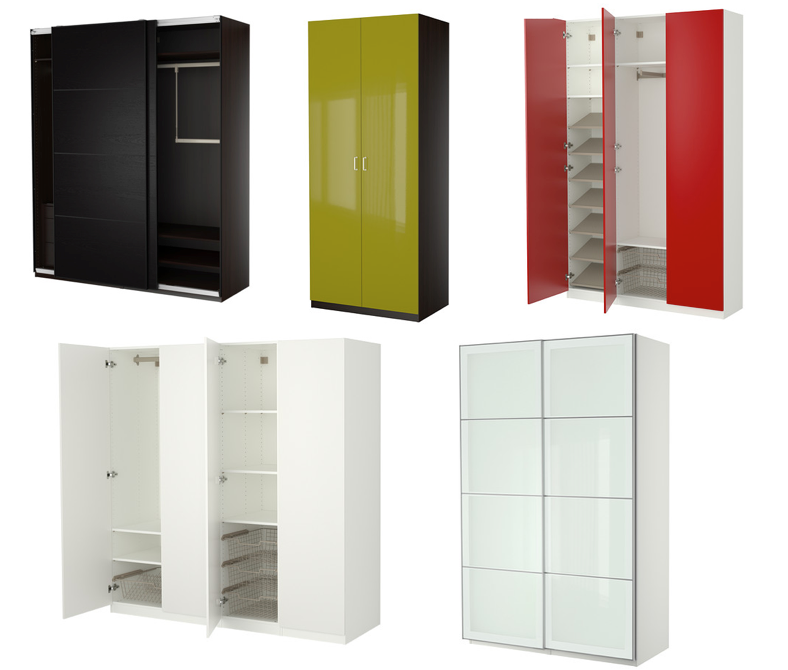 In my opinion, the IKEA PAX Interior organizing system is the best product at IKEA.
It seems like eons ago when I was dating my wife while we were in university and she was working at IKEA part time. I kept hearing her say a PAX wardrobe would go good here or there, she had PAX in her room at her parents house and when we bought our first home together we installed built in closets with you guessed it- PAX. Simply put they make excellent storage units and who ever has enough storage space anyway?
Before I continue, this isn't a commercial for IKEA (although I would be happy to work something out if they call my agent ;-)) but rather my observation of how this storage unit can work wonders in a home. As a real estate agent I've seen PAX used in homes hundreds of times and I'm always amazed at how versatile this system is. I've recommended it to home sellers to help organize their belongings before listing. I've seen it in entry level homes to million dollar estates, and whether you are using it out of the box or as part of a custom built in storage unit, PAX gives you the flexibility to use it however you need it. Below are in my opinion, the 3 best features of PAX.
Mix and Match
Because the PAX system is modular, you can use any combination of door and unit, giving you plenty of options to fit your style. The same goes for the interior, where you have many choices on the type of hardware and interior storage options.
Not Just a Closet
You can use Pax in a number of places aside from the obvious choice of bedroom storage. They can work great in a living room or family room and they are great in mudrooms to hide all of the stuff we have. The moulding on top of the PAX in the picture below gives them the custom built in feel.
Easily Customizable
Adding different hardware and moulding will make the PAX units look custom for a fraction of the price, fooling even the most picky eye.
Whether you are considering a bedroom renovation or just looking to find stylish ways of getting extra storage, you should most definitely consider PAX.
https://thevillageguru.com/wp-content/uploads/2013/11/Pax-comes-in-different-styles.png
670
788
The Village Guru
https://thevillageguru.com/wp-content/uploads/2017/11/VG-Logo-Header-.png
The Village Guru
2013-11-27 14:12:30
2018-11-16 15:27:31
IKEA PAX