Anyone who doesn't believe that home buyers will pay more for a well presented home haven't sold enough homes – The Village Guru
You hear everyone talk about curb appeal but how far do you have to go and what do buyers really expect? The truth is, it all depends on the level of neighbourhood. If you are in Lorne Park or West Oak Trails, it had better be professionally landscaped and be perfectly trimmed and maintained. In more middle class areas, I believe there is much more forgiveness.
Focus on general maintenance to ensure the front of your home looks well cared for and tidy.
Start with all hardscape; this includes the driveway, walkway, porches, decks, and the house itself.
Then you can get into your gardens and lawn. If you don't have time to maintain your lawn, consider hiring a lawn care company.
July & August are great months for buying plants on sale, often at 40% off. Go to terragreenhouses.com to get basic garden planning Ideas.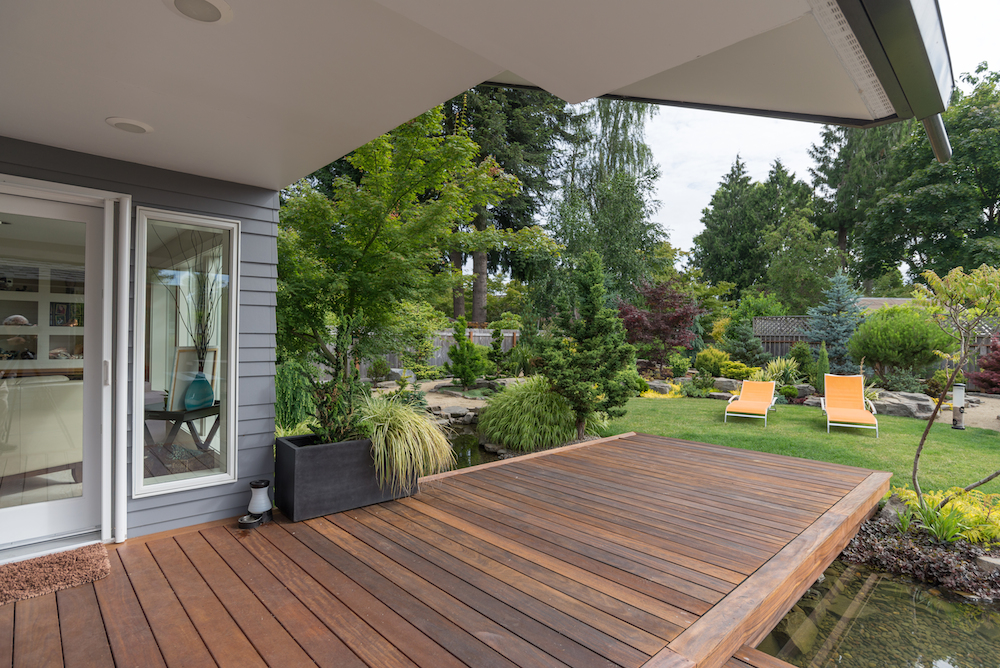 Here is a To Do List for Priority Items:
Re-Seal Driveway if faded or lay new if beyond repair
Power wash or CLR slab concrete to remove stains
Weed interlock to remove any greenery from seams
Re-level & secure any loose or wobbly stairs or stones
Turn over and re-stain worn deck boards or replace deck if beyond repair
Ensure gutters are secure and functional
Fix any issue with screen or patio doors
Ensure your soffits and eaves are in good condition
Ensure your lights are rust free and fully operational
Rust free Mailbox!
Paint your front door in a colour that draws attention as a focal point
Paint your garage doors the same colour as the house so that they blend away
Replace roof only if the tiles are visibly lifting up: This is a red flag for water damage
Your Green Thumb
Gardens are where you get your bonus points. If you have to choose work between your kitchen, bathroom, and garden, make sure garden is last on the list. However, if you have been a good student and the inside of your house has been upgraded to sell, let's start working on that garden for A+ marks.
There are many kinds of garden styles and designs, but if you don't have a green thumb, picking plants and making a design plan can be pretty overwhelming.
If you have a neighbour with a garden you admire, this might be a good place to start. See if they are willing to share any tips with you or at the very least, just copy what they did.
Another option is to get a very economical design consultation. For a few hundred dollars, you can hire a landscape designer to come to your house and make tailored and specific recommendations to get you started in the right direction. Terra Green Houses has free garden plans for the DIY enthusiast. Follow the plan and watch your garden take shape!
Many independent landscape designers will also draw you up a plan with plant suggestions guaranteed to look good. You can save money by doing the planting yourself. Perhaps a garden planting party is in order, with plenty of food and refreshments on hand?
Here are some basic tips to get you started:
1) Reduce your Lawn Size. To make them look good, lawns are very high maintenance and are not environmentally friendly. It's much easier to trim a garden than maintain a lawn. Cut your garden beds bigger than your first inclination, it will look better.
2) Amend your Soil. If you are making a new garden or your current one has been long neglected, your soil needs nutrients to feed your new plants. Talk to the garden centre for best options and quantity.
3) Tallest in the Back. You want to stack your plants so that there are 3 levels, from tallest to shortest.
4) Group in 3's. Cluster 3 of something together or form linear rows so that you get the most impact.
5) Repeat Varieties. Limit the plants you to chose to 4-6 varieties, and repeat them to get balance and flow.
6) Don't Overfill! Follow the planting instructions because most plants triple in size, they will fill in. You don't want a jungle mess next year. Keep the soil weeded, use black mulch and fill in with annuals to keep your garden looking crisp. This will give your perennials room to grow.
https://thevillageguru.com/wp-content/uploads/2016/03/essential-tips-for-increasing-you-rhomes-curb-appeal.png
1169
2048
The Village Guru
https://thevillageguru.com/wp-content/uploads/2017/11/VG-Logo-Header-.png
The Village Guru
2016-03-18 16:21:31
2018-11-16 19:03:52
Essential Tips for Increasing Your Home's Curb Appeal When Selling