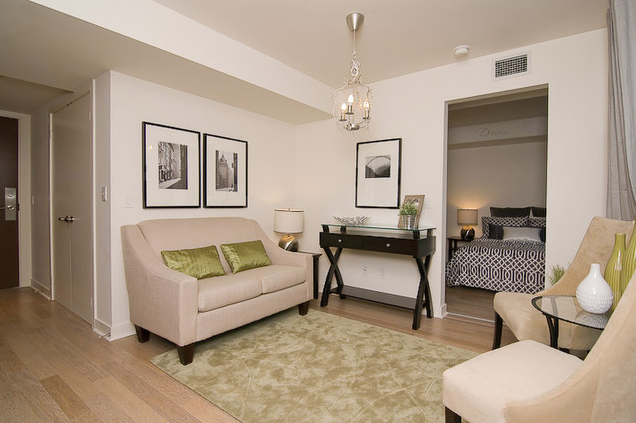 As a Professional Home Stager who has been in business for over 10 years, I have been in more homes than most people will be in their entire lifetime. Having done hundreds of Home staging Consultations has solidified 3 consistent observations:
We all tend to live pretty much the same way. I think there should be some comfort in that. Many owners start off by apologizing to me for this being out of order, or that being unfinished, and there's no need. That's just life. We live our lives nurturing our relationships and the home often gets second place.
Almost every home seller still tells me that they can't understand buyers of today. When they bought their home, they could see past all of the cosmetic stuff, it shouldn't matter. They didn't expect a perfect home.
Maybe it shouldn't matter to buyers, but it does matter to buyers.
You don't have to agree with how buyers think, but you should use their preferences to your advantage
Almost every woman of the house is fearful of me barging in, critique her design style, and demand sweeping changes. Let me assure you I have no desire to re-design your house. The objectives of staging are usually polar opposite to design. I work with every design style, eliminating only items that are too bold or distracting from the features of the home. The only time design comes in to play is when I talk about accessories and focal points.
Given this consistent behaviour of most home owners, I tend to boil my message down to these few basic points. They seem very obvious but when living in your home, these are not your objectives, so most people's homes do not reflect these points when it comes time to sell.
Objectives of a Home Staging Consultation:
Make your home look as big as possible
Make your home feel as bright as possible
Make your home look as updated as possible
That's it. That's all there is to it.
Big: One of the main factors in the price of the home is square footage. Anything that makes your home feel smaller than it actually is has to go. It doesn't matter what your listing says, if there's 2 homes for sale that are both 2400 square feet, the one that feels bigger will have more value to the buyer and command a better price.
Bright: Brighter homes feel bigger. Most of us live in the dark, with lights off and blinds closed….we don't even notice that most of our light fixtures are inadequate because they are almost never turned on. Lighting provides up to a 300% return on investment, so it is well worth letting the light shine.
Updated: I cannot say it enough times. The majority of buyers want new or "newer" homes. If you present your home in "new" condition, without a laundry list of repair issues or avocado floor tiles, you will attract more buyers and better offers. Now, newer homes are not off the hook. Although they are usually in decent shape, they are often devoid of any style, colour or focal points. When I say homes need to be updated, this includes the use of décor and style to connect with the buyer on an emotional level.
What's Included?
Sone of the most common questions home owners have is how much does home staging cost, and what is included? A professional stager will do a walk through the home with you, so they can convey their first impressions and immediate suggestions. They should ask you lots of questions about your available timeline, labour and budget. They should follow up with a detailed, FEASIBLE, step by step written report (click here to see an example) to show you what to do in each room. Most common topics:
Decluttering: Your home should feel a bit sparse once you're finished, showing off lots of floor and wall space is the goal
Home Repair: It is essential that all the little fix-its are done before you list. Re-grouting tile, fixing transition strips, putting cover plates on electrical outlets, replacing missing baseboards, fix screen door, and the list goes on…..
 Painting: Paint will be your best friend when selling. It turns old into new again, it hides ugly things, and highlights pretty things. It is near magical.
Furniture Arrangements: Just because you have it, doesn't mean you should use it. Too much furniture kills square footage and impedes the natural flow of the room. Conversely, empty rooms are just as detrimental. If it is clear that you are confused about how to use or lay out a room, the buyer will be as well….and you've lost 100-200 square feet off the value of your home for each "lost" room.
Accessorizing: Don't underestimate the power of design to connect the buyer to your home on an emotional level. Focal points, vignettes, and use of accent colours are the secrets to success.
Having the guidance of a Professional Home Stager will make you more effective and efficient. Many times home owners think they need to do certain things, and then I come in to tell them not to bother, because it won't add a dime of value to the asking price. I help to prioritize what's most important; don't tidy up your closets or garage if your kitchen is out of date. A good home stager will show you how to spend the LEAST amount of money and get the BIGGEST bang for your buck.
Want to know more about home staging? Let's talk!
https://thevillageguru.com/wp-content/uploads/2013/10/Home-Staging-and-Preceived-Reality-small-spaces.png
423
636
Stephanie O'Leary
https://thevillageguru.com/wp-content/uploads/2017/11/VG-Logo-Header-.png
Stephanie O'Leary
2014-04-18 11:49:59
2018-11-16 18:11:39
Why do I Need A Home Staging Consultation?