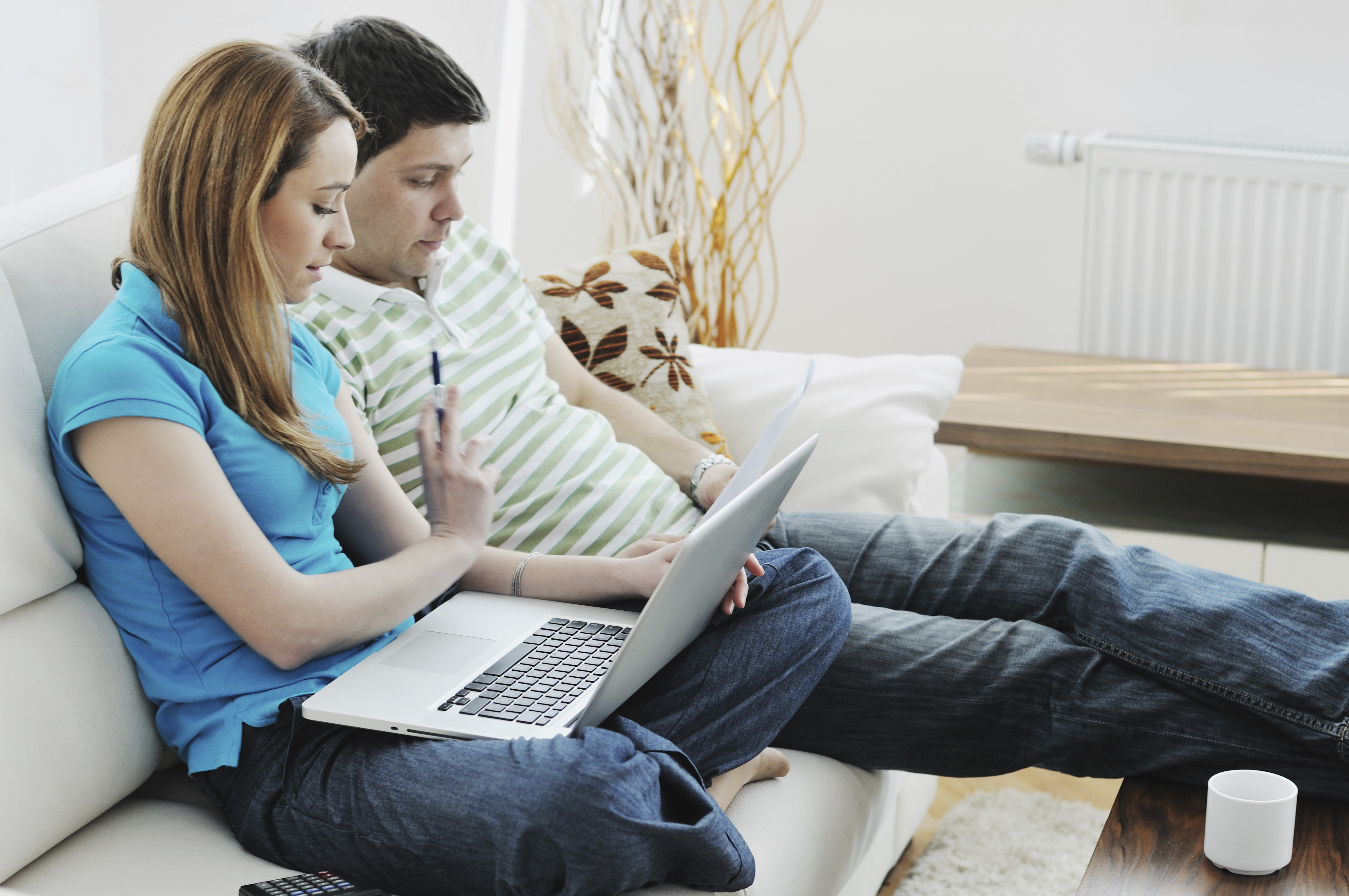 Unprecedented Growth
The reality for most home buyers right now is pretty tense. 2015 and 2016 have been unprecedented growth years in Real Estate in Mississauga. Not only Mississauga, but in every commutable village within the GTA. There was once a time that I could say that the price of a similar home in Mississauga and Burlington or Milton are VASTLY different. But that's not the case anymore. With some months having seen a 22% increase in sales prices, many owners have found their home appreciate many hundreds of thousands of dollars in the past 5 years. From east to west, a 2500 sq. ft, double car garage, 4-bed home is at least $850k, and easily $1 million in prime areas. This home, this symbol of hard work and success in one's life has now leaped out of reach for many home buyers, and it's created frustration and confusion in its wake.
Where's the Crash?
With the new rules implemented by the federal government, I do believe it will stabilize the market a little, but make no mistake, just like Toronto, we have entered a prolonged seller's market – and there's no end in sight. Why is this? There is always more people who want to live in the GTA than there is housing. The GTA has some of Canada's best weather, largest population, best job opportunities and culture. Combine this with the fact that we can't open up new build land fast enough, and the resale home market is always bustling. There will be moderate adjustments and downturns along the way, but when they do happen, the intrinsic value of the GTA ensures that investors will swoop in and buy up any undervalued property for future appreciation. So to the home buyers out there who has been waiting for the market to adjust (crash) into a buyers market, I would advise you not to hold your breath. In this market, if you're ready to buy property, NOW is always the best time because TOMORROW will be more expensive than today.
Reality Check for Home Buyers
So what does that mean for the average buyer? It means that you can disregard much of the advice and strategy and information that I spent months writing about in years gone by. Those years where we had a more balanced market and even sometimes, a buyers market. There's a real painful fact that buyers, especially first time home buyers need to face, but no one seems to want to be the one to cough up the truth. So i'll say it. Here goes……..
If you want to live in the West GTA, and you have a tight budget, you can't have a a very big wish list. For many of my home buyers, they've realized they're successful if they get everything they need let alone everything they want. Here are some truths about this Über Sellers Market in the GTA:
The listing price you see is often less (as much as $80k less) than what a house actually sells for. You MUST obtain the sales price to see what the market is doing. You can't do an accurate home search based on listing prices. Working with a realtor will help you here a lot, because we know how each neighbourhood is performing. We'll tell you what price range you should really be looking at to account for the over-asking offer you could need to make.
You are not in the drivers seat. The seller is, and they have all of the advantage. I've had listings with 14 offers. Gone are the days where you can knock down your offer price "just to see" because "you never know". As a seasoned expert in this market, I do know. And it doesn't work in these market conditions. You have to focus on your end goal, which is to own a home, and stick to a strategy that will actually make that happen.
You have to look for potential and future value. Most buyers want more than their budget affords, no matter if their budget is $500k, $750k or $1 million. This is normal. But no longer can you pass up a house because you'd prefer a different kitchen counter or you don't like the shower enclosure. If the price is right, you need to focus on things like the home's structural integrity, systems, layout, size and light. Things you cannot easily change. If they work, don't get caught up on cosmetics, because waiting for the perfect home will leave you chronically homeless. The competition is just too tight.
You MUST prioritize, you can't have it all. You must decide early on if price, house style or location is MOST important. If you want a specific school, you must flex your budget or house style. If you have a lower max price, you must be open to a wider search area. If you need 3500 square feet, you must have the appropriate, generous budget.
Amenities now take a back seat to budget. This is the hardest to say because i'm The Village Guru! 10 years ago, there was a vast variety of price ranges within Mississauga, and certainly across Milton, Georgetown, Burlington and Oakville. But now, if you want a detached home for under $700k, i'm going to tell you the handful of villages you can buy and we'll determine which area has some of the amenities you need.
What school district? Back in the day, we could also curate your search based on best schools. Today, I'd say 7 out of 10 home buyers I deal with flat out can't afford these top school districts – unless they will buy a condo apt or condo town. But of course most want at least a semi and preferably a detached home.  I've seen too many people get priced out of the market while waiting for their preferred home to appear in their price range, in their dream school district, and it just never happens. Don't get fooled by Fraser rankings and  thinking that if  you can't get the top school, your children are doomed to failure. There's a lot of misconceptions out there and if you need a big family home, we can show you all the schools zones worth considering.
About 20% of home buyers MUST GET A DEAL. I think its ingrained into their psyche and they just can't pay asking price and live with themselves. If this is you, then you must restrict yourself to viewing homes that have been on the market for at least 2 weeks. These are the homes that have not met the expectations or needs of 95% of buyers and they were passed by. These are the only homes you have any chance of "working a deal".
The truth is that it's just not a fun time to be a buyer. Homes sell quickly, often for over asking price, and you will continue to lose out on your chance to own a home until you are able to take the above points to heart.
Find the Knowledge Experts
Right now, the home buyers who win are the one who are focused and aggressive, and who have a realtor who can give them the best advice and strategy to win this home buying war. For a long time, many people didn't put too much thought into who they hired as their buyer agent, because they seemed just to arrange viewings, open doors, and write up the offer. Although my argument has always been that a better agent gives you an advantage, it's true now more than ever. You shouldn't need to see 100 houses before you find a house for you. You shouldn't lose 25 offers before you figure this all out. You shouldn't wonder why you're  not seeing what you wanted, or if there's some secret hidden market that your agents somehow doesn't know about.
Lack of knowledge, experience and communication skills will put you at a severe disadvantage when trying to buy a home in this market.
You could overpay by far more than was necessary if you didn't see the proper research, or you could lose out on a dream home because you hadn't formed the right strategy. Make sure you have high standards and expectations when choosing a buyer agent, because it could cost you thousands if you don't.
---
Are you looking to work with a buyer agent who will provide you sound advice and a systemized approach to buying your next home? 
Tell us about your home buying goals how you want us to provide an experience that exceeds all of your expectations. If you're looking for real service, we're looking for you.
---
https://thevillageguru.com/wp-content/uploads/2016/11/iStock_000012682653XLarge.jpg
2848
4288
The Village Guru
https://thevillageguru.com/wp-content/uploads/2017/11/VG-Logo-Header-.png
The Village Guru
2016-11-24 10:31:05
2018-11-16 15:48:18
7 Truths Home Buyers Need to Know in this Hot Sellers Market