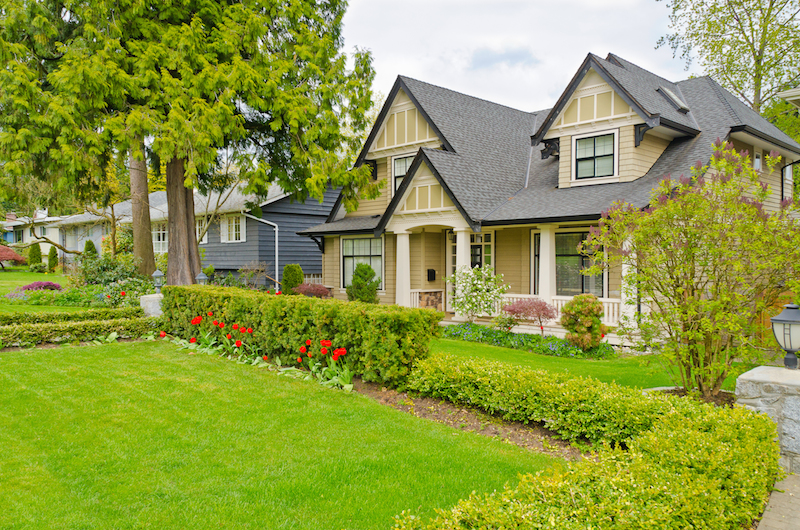 This is a list of my personal favourite Top 5 Villages in Mississauga.
I have lived in Mississauga for over 30 years, and I've watched firsthand how this city has changed and grown enormously. These factors certainly impact which areas I love best and this list will certainly continue to change in the future.
Before you read on, let me be clear: This is not a list of for every buyer out there, as your needs and preferences are likely different than mine.
Clients always ask me where I would live, Would you buy this house? Would you live in this neighbourhood? what do I look for?…etc. When I'm working for someone I try to see the world through their eyes, it's about finding them what is best for them. So today I decided to write this post to answer the question, partly for fun, and also so that you can get a little better sense of who I am, and how I look at the world as a home buyer.
What do I love? Having always lived in older homes, I personally love wider and deeper lots, 40 year old trees and quiet streets. Once you're use to neighbourhoods like this, they become very important to you and are very hard to give up. Most of my favorite neighbourhoods are in 'older' areas of the city. For those of you who aren't familiar with Mississauga, by 'older' I'm referring to homes built in the 1960's to the early 1980's.
I am also not afraid of "the older home" and such fearsome things like aluminium wiring, a dated kitchen or green carpet. Putting a little sweat equity into a home is a real enjoyment for me, and my wife loves to have a blank slate to stamp her design plan onto. So this works well for us. But again, working with contractors might be right up there on your worst torture list, and having an updated home may very well be critical in maintaining your marriage! That is perfectly ok!
Lastly I am officially a family man, with 3 young boys. When we had our 3rd we weren't considering things like how much more expensive a 4 bedroom home is than a 3 bedroom home in a quality neighbourhood. We didn't think of how the responsible thing to do is to turn in my 2-row Mercedes for a 3-row SUV BEAST…..neither of us can even consider a mini-van, we just cannot do it! So although we all know Mineola West, Lorne Park proper and Mississauga Road are supreme areas, they didn't hit my list, as I'm not prepared to spend 2 million dollars for a home. At least not yet. 🙂
So here are my personal top 5 favourite villages in Mississauga:
Huron Park
Huron Park is a lovely 1970's era neighbourhood located in Erindale Village, where you will find most homes are immaculately maintained. They may need a little cosmetic updating but true pride of ownership is commonly present. This is an established family area with great schools. There are many 4 bedroom, double car garage, brick homes. There are also many large semi's on deeper lots. It's a quiet little pocket nestled in along the credit river with relatively quick access to both the QEW & 403, and Port Credit by car.
Pheasant Run
Pheasant Run is old school Erin Mills, developed in the 1970's when you could still run into a cow north of Burnhamthorpe Rd, the area has only improved over the years. There are many long term residents in the area and it is common to see disposal bins in driveways as owners often choose to renovate rather than move. There are many quiet streets with large trees, and many paths and parks interwoven throughout the homes. Home styles vary from traditional 2 storey colonials to modern unique homes. There is a good mix of large semi's and 3 bed homes, with a small number of 4 beds as well, many of which are actually the semi-detached.
Watercolours
Ok, if you read the intro to this post about not spending millions on a house, then right about now you're probably thinking that I'm contradicting myself, and for the record I am! Water Colours is an enclave of homes in Lorne Park and is the only new area on my list. When I say new, they are still 10-15 years old, but this is the newest and last large development in Lorne Park. The curb appeal is excellent, as each home expresses charm and unique character. Often, newer homes feel tight and awkward, where the builder tried to fit the same number of rooms in a smaller footprint; this is not the case in Watercolours. These executive homes feel large and bright, with ample space and large windows. They are approaching the age where some cosmetic upgrading is due, which is appealing to me. These homes top the price list as well, coming in way over $1 million, but they are great value for money, given their excellent schools and location.
Rockwood Village
Rockwood is an area of Rathwood that lies on the eastern edge of the city, so if proximity to Toronto is appealing, this area will deliver. The area is full of older, 1980's era large family homes, tucked behind a much more urban landscape of apartment buildings and plazas. It's an area that can give you the best of all worlds; you have a large home on a quiet street, but you won't feel lost in suburbia when you are close to so many amenities. Because of the urban mix, price points remain fair, and there is ample opportunity to create a little sweat equity.
Clarkson-Lorne Park
Is it Clarkson or is it Lorne Park? Which is it? The area of which I speak is technically Clarkson, but often gets folded into Lorne Park because there is no real physical dividing point. This small area of Clarkson is bound by Southdown road, The QEW, Clarkson Road and Lakeshore. Though most of Clarkson is a mixed-bag at best, Clarkson-Lorne Park is a pocket of small to medium size family homes which fall into the Lorne Park School District. These homes are not the mansion homes you'll find in Lorne Park, but for the better price point and ability to access downtown Clarkson and all that Lorne Park offers, it's fantastic value.
So there you have it, my 5 favorite villages in Mississauga. If you have any questions about these or any other villages, give me a call or send me an email!
https://thevillageguru.com/wp-content/uploads/2014/03/my-favourite-villages.jpg
530
800
The Village Guru
https://thevillageguru.com/wp-content/uploads/2017/11/VG-Logo-Header-.png
The Village Guru
2014-03-06 10:55:01
2018-11-16 13:52:31
My Top 5 Villages in Mississauga