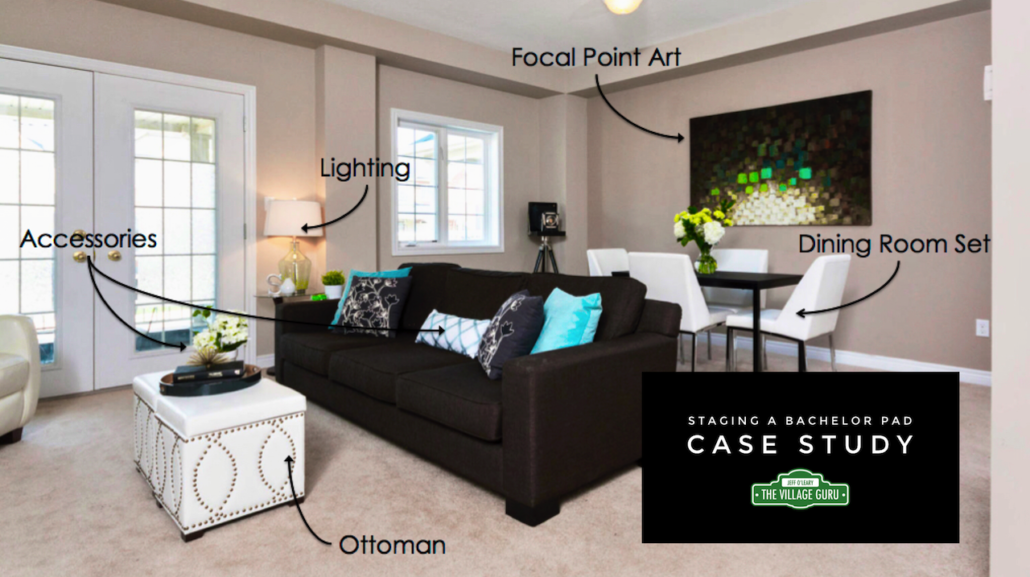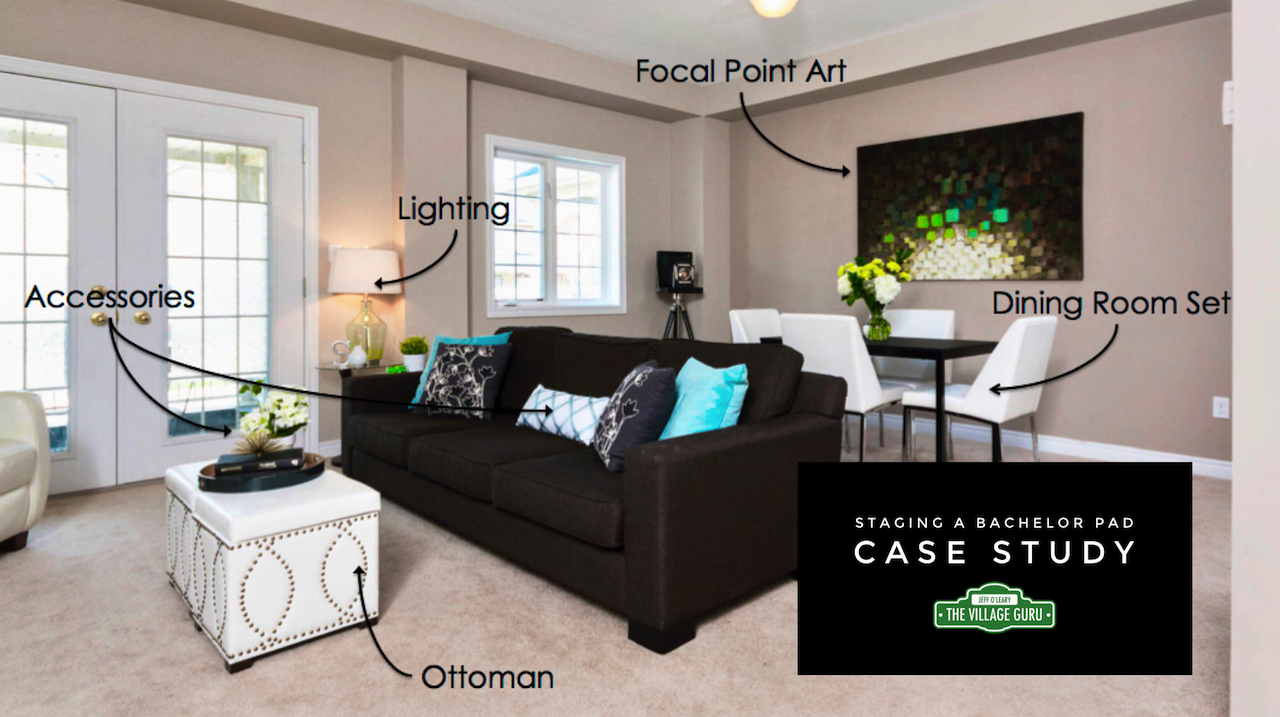 This was a town home belonging to a client of mine who had recently found the woman of his dreams, and his bachelor life was soon coming to an end. They both had their own homes and there was no need to keep his home any longer; it was time to cash out. The common problem with a bachelor pad is…..that it looks like a bachelor pad. Although the house was quite new, it had some rough spots, such as stained carpets, holes in doors, a missing dishwasher, a broken toilet lid, and general scrapes and marks on the walls. Having already moved many of his belongings to his fiancée's house, he was emotionally disconnected from the home. He felt he didn't need to be involved in the home staging process, but was 100% supportive of whatever we wanted to do. We are content to work with any level of involvement from the client, from working side-by-side, to silent partner. Whatever scenario suits you best, we always get the best results due to our systemized approach about communicating with you every step of the way about what we're doing for you.
Below is the before and after photos of the master bathroom.
Clean Up And Start Fresh
Although none of these signs of wear and tear are huge issues by themselves, combined together they have an effect of putting a potential home buyer in a negative frame of mind – not the best way to attract solid offers. In this particular case our client had no budget to address these issues, so our goal here was to prepare the house cheap and cheerfully. In a perfect world I would have liked to see a new dishwasher and the carpets replaced with a quality laminate or wood floor, but our goal was to PROTECT every dime of his equity in the house by avoiding rock-bottom offers, or no offers at all.
Article continued below
With this in mind, we simply asked him to clear out all the excess items (as per the plan we provided) and to deep clean the house. He did hire a cleaner, which is always a great idea that pays for itself in terms of its value. He had not much more than some living room furniture, a bed and a few key art pieces. We treated this listing the same as a vacant home project.
His walls were already painted neutral with dark teal accents, so we made that the starting point of our design. We brought in furniture, artwork, bedding, lamps, greenery and accessories. Our aim was to inject enough style and layers to keep the buyers' eye focused on the size and potential of the home.
We wanted buyers to gloss over the minor flaws by providing them an image of the lifestyle of the home. Another challenge was that because this was only a 2 bed home, we had to make the most use of the space to avoid the 'it's too small' objection by buyers.
Keeping the Buyer In a Positive Frame of Mind
If we had done nothing, all of those minor flaws would have stuck out like a sore thumb and have been the focus of the buyer's attention. What we achieved was to ensure it no longer looked like a bachelor pad. It looked like a warm family with a presentation that kept the buyers thinking positively and wanting to make offers.
Bachelor Pad Results
In this case, our client spent next to nothing to prepare his home for sale.
Even when budget is non-existent we can work our magic. When you take a look at the before and after picture, do you think that he got more money for the property than if he listed it as-is? The answer is an undeniable yes. We got him a solid market price and freed his equity to move forward to his new life. Click the pictures to enlarge.
---
Are you interested in working with us to sell your home for Top Dollar? We are always looking to work with eager, positive-minded clients
https://thevillageguru.com/wp-content/uploads/2016/11/Staging-a-bachelor-pad-case-study-cover.png
717
1280
The Village Guru
https://thevillageguru.com/wp-content/uploads/2017/11/VG-Logo-Header-.png
The Village Guru
2016-11-21 05:21:47
2018-11-16 18:17:27
Staging a Bachelor Pad Town House to Sell