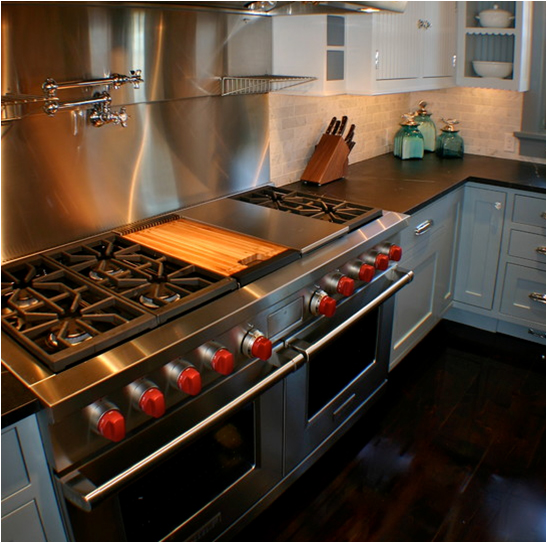 Let's face it, the expectations of the public regarding real estate has skyrocketed over the past few years and you don't have to look any further than cable TV to see it. Every time I turn on the TV there's a new show about real estate, home renovation or my personal favourite, the real estate/reno shows where the home decorator also plays the part of real estate agent!
All joking aside, if you are looking to sell your home it's critical in this market that you're doing everything you can to meet the expectations of home buyers, because if you aren't it can cost you big time in the amount of money you get from the sale of your home. Below are some tips how you can best set your home up to meet the expectations of home buyers today.
Meeting Expectations
When listing your home for sale, the first question you should always ask yourself is who will be the target buyer for your home? Each home buyer demographic has different needs and expectations that you need to know. Once you know the type of buyer that will be most interested in your home, you can start to understand what you need to do to attract top dollar from them.
Entry-Level Buyer
While many first time home buyers fall into this category, entry level buyers can also include people downsizing or buyers who have a had a change of life circumstance. Most of these buyers don't have a lot of disposable cash; they are looking to finance the majority of their purchase.  They can be very nervous and want to know the home they buy is not going to have any major issues. For these buyers, it is critical that all finishes look fresh and modern, although not necessarily top-end.
This may include painting cabinets, updating old carpeting to laminate or tile, and removing any tile or wallpaper that is very dated. They are also looking for red flags, so ensure you deal with maintenance items that might make them think there are larger issues with the home. Take the time to fix doors, cracks, stains, and holes that are easy to fix and not worth the buyer's concern.
The Young Family Buyer
Size and location will be a big factor for these buyers, two things you cannot change. On the other hand, if they are committed to finding a house in your neighbourhood, it would serve you well to demonstrate how you are better than any other home in your area. This buyer is short on time and wants move in ready, no exceptions. They don't want to paint or do the fix-it list that most homes have. This family is looking for quality and value, so if you haven't been updating your home over time, now is the time to make reasonable investments if you are looking for top dollar. This may include replacing kitchen or bathroom cabinets with IKEA cabinets, counters with granite (whose price has dropped dramatically) and ensuring all your flooring is durable and good quality. Ensure your home is free of clutter or too much furniture so that it looks like your house has ample storage space and living space for a growing family.
The Professional/Prestige Buyer
This buyer is looking for a home in specific, highly sought-after neighbourhoods. If you live in one of these areas, your home has a lot of expectations to live up to. This buyer plans to live in this home for a long time. They want to enjoy the fruits of their labour and have a larger home with all the bells and whistles. If you want top dollar but don't have enough bell or whistles, you need to go buy them. There is a smart and strategic way to do this, but generally, your kitchen and baths must be modern and full of attractive features. Your rooms must all have clear function and display a lifestyle of elegance and luxury. Any dated finish or maintenance issues is simply not acceptable; you must present your home as 100% functional & 100% stylish – they are of equal value.
This is by no means a comprehensive list of buyer profiles, but hopefully you will see how different buyers have different priorities and expectations. If you are thinking of listing your home in the next 3-6 months, you should bring in the professionals now, to give you the proper amount of time and plan of action to ensure your home shows the way buyers expect to see it. This includes the best realtor, home stager and possibly other trades to make sure your home commands top dollar.
If you are looking to sell in the near future and want to discuss how to get the most from the sale of your home, let's talk!
https://thevillageguru.com/wp-content/uploads/2013/07/high-end-kitchen-appliances.jpg
543
547
The Village Guru
https://thevillageguru.com/wp-content/uploads/2017/11/VG-Logo-Header-.png
The Village Guru
2013-10-09 12:47:49
2018-11-16 19:13:40
Meeting the Expectations of Home Buyers