Halloween in Clarkson Village
It's that time of year again, Halloween in Clarkson Village! Every year, the Clarkson Village BIA hosts an annual Halloween event for local residents, and every year it gets bigger and better. If you don't know about the Clarkson BIA, they are the local business improvement association for the cluster of businesses located on Lakeshore Rd in Clarkson Village. They BIA has been instrumental in the redevelopment of the business section of Clarkson over the last several years, and it's events like this that bring the businesses and the community together.
On this day, Lakeshore Road was full of little characters collecting gifts from local vendors. There were cute and scary costumes, balloons, chocolates, gifts and lots of happy faces.
Although the day was cloudy and drizzling with rain, none of the children seemed to mind much. Little cats and dogs walked cheerfully along the street, holding treat bags, wearing rain boots, protected from the drizzle.
On the other side, a little princess glided cheerfully down the street, with her crown shining on her head, as she held her flouncy red gown. Her mother followed behind her, trying to cover her with umbrella.
There were colourful face paintings, masks, balloons, minions, Donald Trumps, dogs dressed as lions, and many, many happy faces. Kids carried their goody bags from one vendor to the next, filling them to the brim with candy.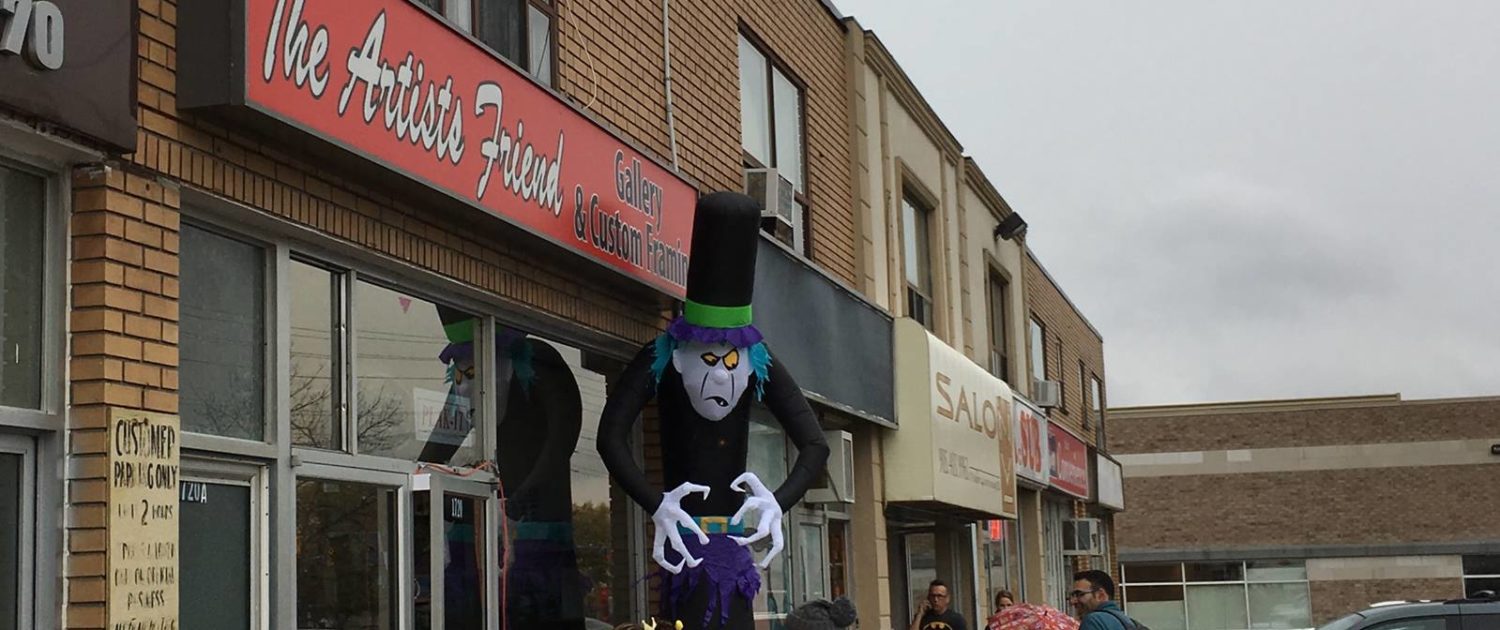 The community spirit of Clarkson definitely shone through on this grey day, as residents made this year's event another grand success. Halloween in Clarkson Village is just one of a number of 'spooky' events that take place at this time of year in Mississauga, be sure to check out our article on the Port Credit's Zombie Walk at the Adamson Estate and Port Credit's own Halloween Trick or Treat in the Village.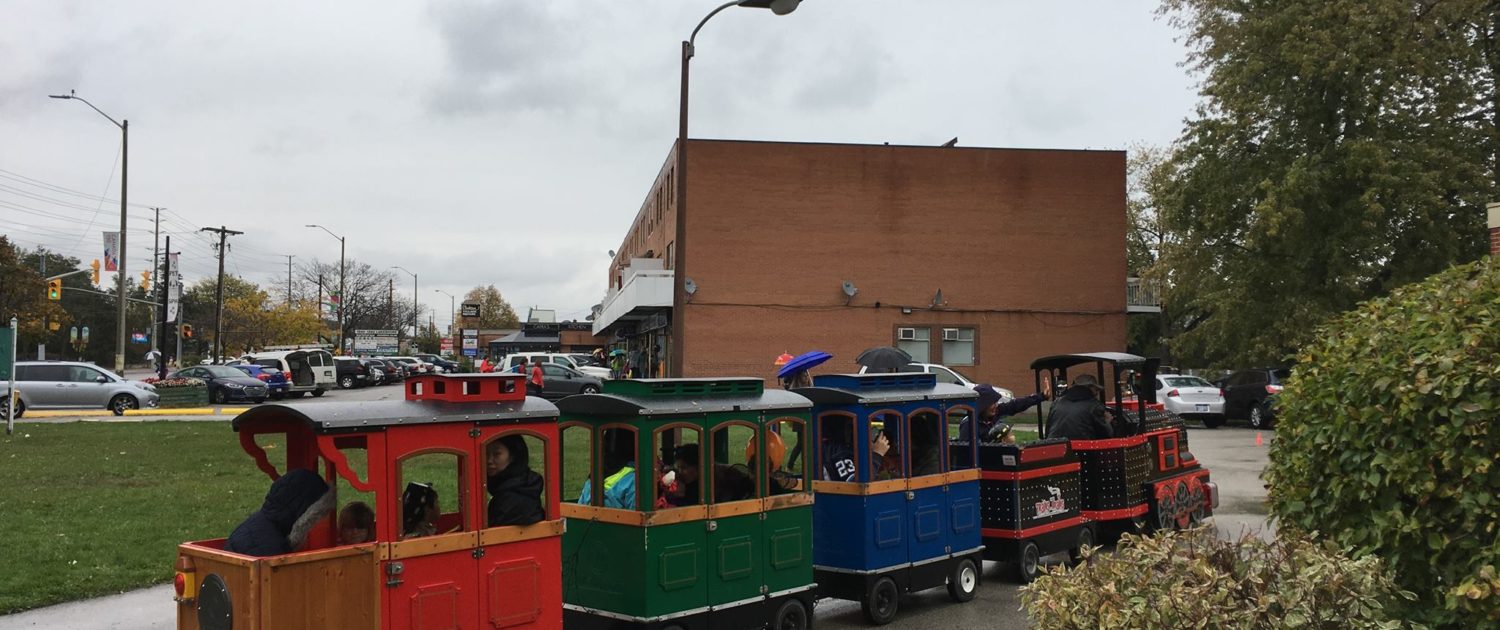 Wishing you a Happy Halloween and we hope to see you next year in Clarkson!
Will you attend halloween in Clarkson Village this year?
https://thevillageguru.com/wp-content/uploads/2017/10/Halloween-in-Clarkson-Village.png
1169
2048
Agent Locator
https://thevillageguru.com/wp-content/uploads/2017/11/VG-Logo-Header-.png
Agent Locator
2017-10-29 12:17:08
2018-11-16 13:56:13
Halloween in Clarkson Village