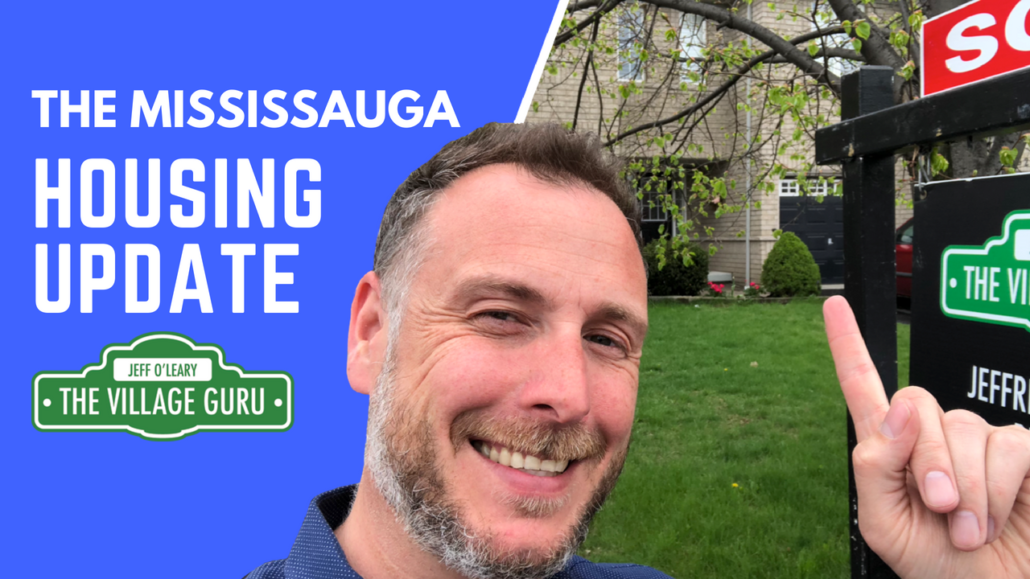 If you've been receiving my newsletters for some time, or follow me on social media you may have noticed that I normally avoid writing Mississauga Housing Market Updates because most of the 'information' out there is sensational and click bait, designed to attract attention rather than give a balanced picture of the housing market in the GTA. However, since I find myself being asked this question on a daily basis, I thought I would make an exception this time because I think we are nearing the end of a buying window that if you are thinking of moving, you still have a chance to take advantage of.
Article Continues Below
The Background
Before answering the question, I want to frame the situation with what happened last year because it's what happened in April 2017 that is still driving today's news headlines.
Back in April 2017, the Ontario Government announced their 'Fair Housing Plan' in an attempt to cool a red hot real estate market. The change that had the most significant effect on the market was the 'Non Resident Speculation Tax' that added a 15% tax for all non-residents purchasing residential real estate in the Golden Horseshoe.
Just like in Vancouver the year before, this change had a deep psychological effect on buyers and caused home sales to drop substantially for the next 6 months. In fact, over the next 3 months we witnessed an 8% drop in prices overall, with larger detached homes being hit the hardest with a 15% drop in prices. This is exactly opposite to what occurred in areas not affected by the fair housing plan, which continued to see large price increases.
While the media was having a field day with doom and gloom reports over the 6 months following in the introduction of the Fair Housing Plan, something interesting happened that wasn't being talked about- the market actually bottomed out around October and then prices started slowly go back up. Since October of 2017 we have seen prices rise slowly but steadily.
The Market Today
Based on the information I see, the market should be booming right now, but instead there's reservation among buyers. Some homes are still selling very quickly and sometimes even in bidding wars, while others are selling slowly.
Part of this has to do with new government regulations on mortgages, but most of it has to do with the psychological effect of the way the housing market is reported on in the media. In order to keep things simple, most media analysts simply compare year over year prices on a monthly basis and this distorts the truth.
Allow me to share an example with you. On the following page is a chart comparing month to month prices of 2017 and 2018.  As you can see, since the beginning of the year prices have been 'down' when comparing year over year because what happened in the first 4 months of 2017 was over heated. However, following the current trend sometime in June or July the month over month will cross over again and home prices will 'magically' be higher again.
Based off of the numbers, I will predict that sometime in the summer (June – Aug) when the orange line again goes higher than the blue line meaning this year's prices are again higher than the previous year, we will see a sharp increase in sales barring any unforeseen economic events.
Based on studying the numbers, and the fact that I've been through a sharp psychological drop like this before in 2008, I predict that we are going to see a busier than normal fall market. Buyers that held off over the past year and are sick of skyrocketing rental rates will re-enter the market causing prices to rise again. I say this not out of blind optimism because I am a Real Estate Broker (because I am actually enjoying a slower market) but out of the reality of supply and demand.
What the Fair Housing Act failed to address is that there's still a shortage of housing in the GTA, and the population continues to grow.
By now you may be wondering, who is this market good for?
Who is The Village Guru? Article Continues Below
1. Move Up Buyers
If you're thinking of moving up to a larger home, the next few months represent a great opportunity. Since larger homes are selling more slowly compared the last few year there is still an opportunity to get a deal on a larger home while enjoying a strong market in the entry level segment. People often talk about buying low and selling high and now is the chance to do so but this opprotunity won't last for much longer.
2. Fixer Upper Buyers
This market is great for buyers looking to buy a big house and fix it up because most investors are sitting on the sidelines right now and the typical home buyer is looking for a 'turn-key' property and willing to pay a premium for it. This means you can get a good deal on something that needs work right now.
Conclusion
I hope you enjoyed this article and to be fair, this is a complex subject so I'm always happy to discuss this further if you have any questions. Real Estate is a long term investment and over the next year you will see the blip that was last year disappear as market forces prevail over government intervention.
https://thevillageguru.com/wp-content/uploads/2018/05/Mississauga-Housing-market-Update-June-2018.png
720
1280
The Village Guru
https://thevillageguru.com/wp-content/uploads/2017/11/VG-Logo-Header-.png
The Village Guru
2018-05-31 14:05:02
2018-06-01 09:00:08
Mississauga Housing Market Update - June 2018