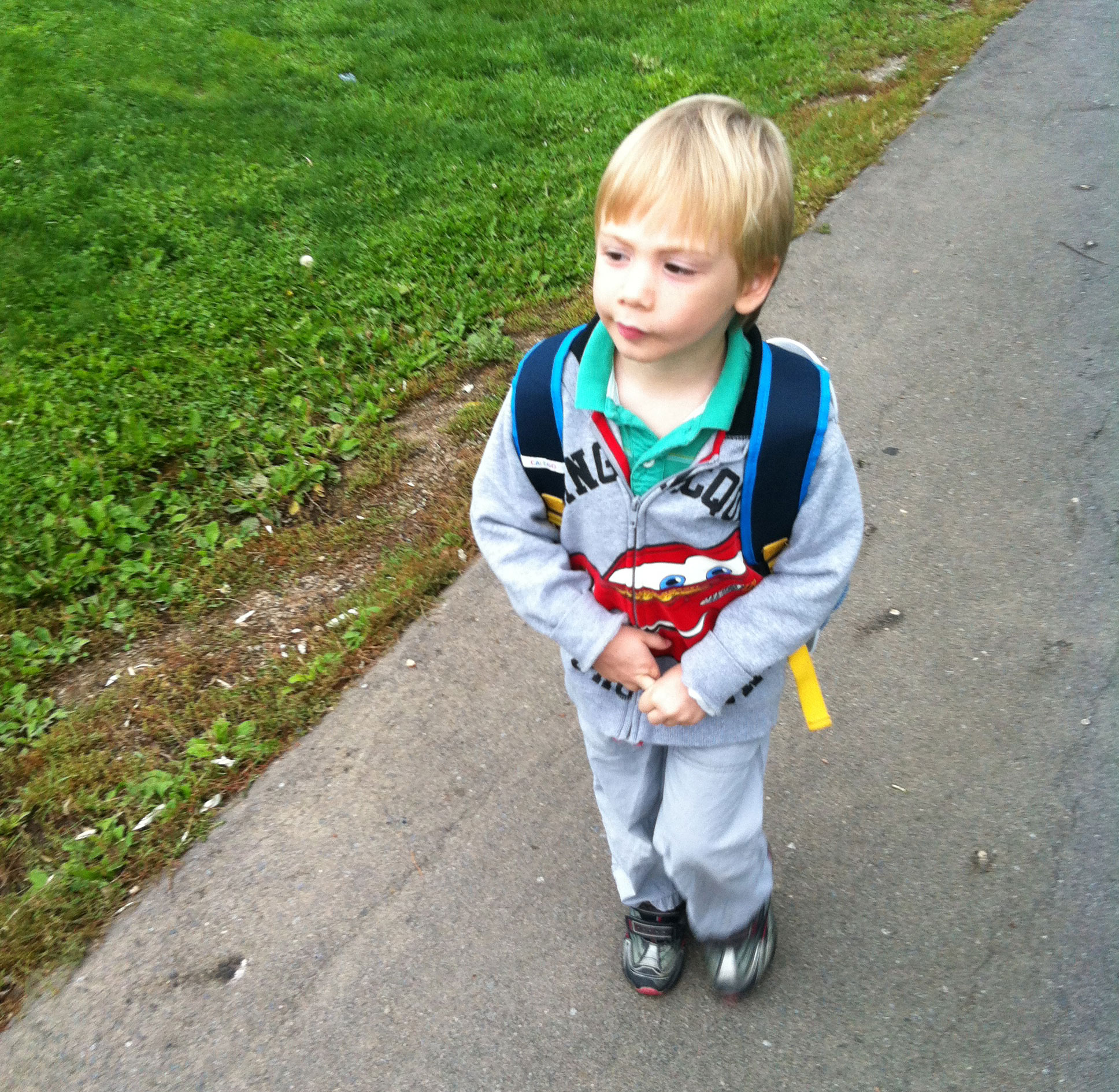 One of the great things about living so close to my work (3 minute commute) is that I get to drop my oldest son off at school on my way to the office. It's hectic, but we always get there for the 8:45 bell and I'm always at my desk with my cup of joe by 9 so it's all good.
On this particular day in question, nothing was out of the ordinary but I decided to snap a picture of my son marching to the playground when it dawned on me. My life has changed so much over the past 5 years that I can hardly imagine what life was like before 3 children. As I carried this thought with me into my day I found myself talking to one of my clients when it all came together. My client is a first time home buyer and she is looking at buying her first place and I found myself offering her this advice.
When buying a home, there are many important aspects suck as price, size, number of bedrooms…ect. But one thing I feel many people fail to consider is their lifestyle, and what that lifestyle will look like in the future- say 5 years down the road.
Regardless of what others say, buying a home is a medium to long term investment. The challenge is that when we buy a home, we are looking for what we want today and what will make us happy in the near future. The challenge is what is good for you now may not be 5 years down the road. For me personally, I may have passed on the granite counters and wainscoting in the living room for a double car garage if I knew how much extra stuff comes along with kids.
Taking a good look at your life and how it will be in the future is one of the keys when doing a lifestyle search for a home. It's one of the most important aspects in determining whether you will be happy there for the long term. I always touch on this with my clients and I would like to say that they make better buying decisions because of it.
https://thevillageguru.com/wp-content/uploads/2012/09/matthew.jpg
1890
1936
The Village Guru
https://thevillageguru.com/wp-content/uploads/2017/11/VG-Logo-Header-.png
The Village Guru
2012-10-01 09:15:52
2018-03-06 06:47:08
Lifestyle Search For a Home