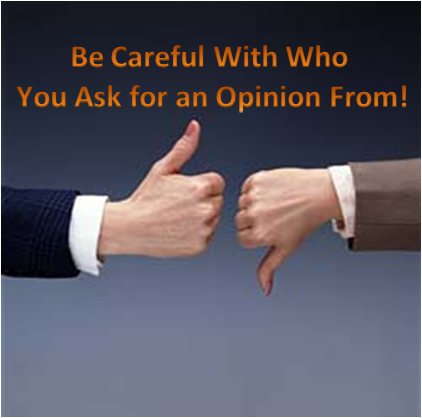 What is as sure as death and taxes?
Easy, it's that everyone is a real estate expert! Well, not so fast. Real Estate is one of those topics that gets everyone in on the conversation. From the major media to the work water cooler, real estate is the one topic where everyone has an opinion, and that's ok.
The point that I'm trying to make is have fun discussing the Mississauga real estate market and the latest trends if that's what you like to do, but I caution you as to who you should trust for an educated opinion, especially if you are in the market to buy or sell a home.
Here's a good rule of thumb that will help you determine if advice is worth listening to:
"That's some great advice…, you sure know your stuff…. but can I ask, how many homes did you buy/sell in the last 60 days?"
This rule just doesn't apply to people you know, it works really well with so called 'real estate experts' on the news too!
https://thevillageguru.com/wp-content/uploads/2011/01/getopinion.jpg
418
422
The Village Guru
https://thevillageguru.com/wp-content/uploads/2017/11/VG-Logo-Header-.png
The Village Guru
2011-01-16 13:08:10
2018-11-16 15:38:47
Be Careful With Who You Ask For An Opinion On Real Estate